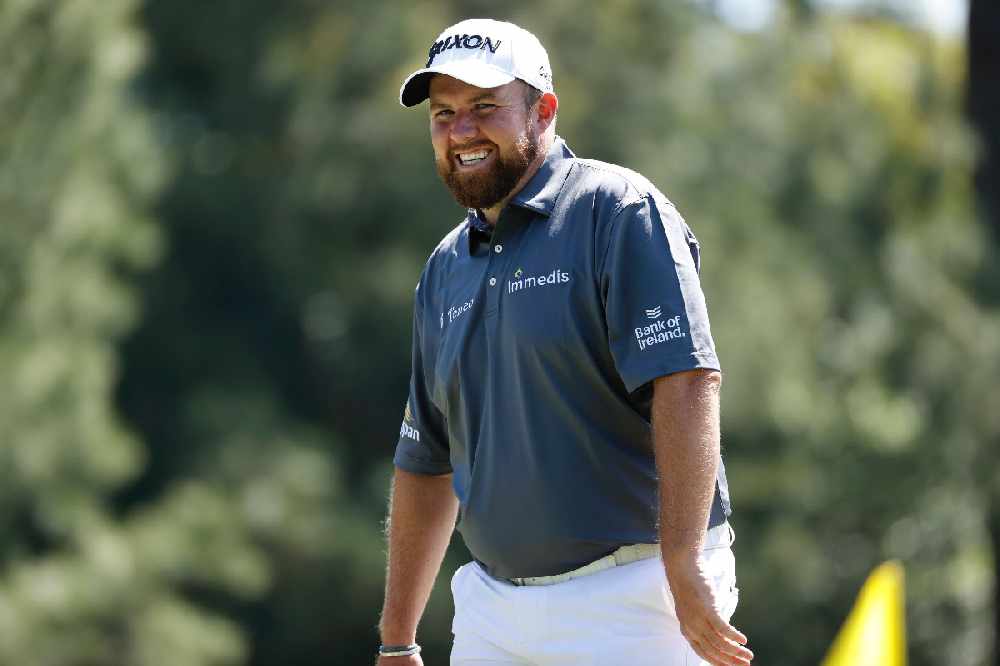 The Open Champion has been speaking ahead of his final round in Georgia.
Shane Lowry enters the final round of The Masters in line for his best ever finish, improving on his T-25 last November.
Despite that fact, it feels as if he should be in a better position having made 12 birdies on a testing Augusta National, that's 4% more than the average for the whole field, but a double bogey a day will keep the green jacket away and that's been his Achilles heel.
The Open Champion will begin from even par, 10 back on overnight leader Hideki Matsuyama yet only two shots off a potential top ten finish.
Here is what he had to say after his round yesterday, starting with a disappointing three-putt on the 16th:
Yeah, look, I came back out, and I left every putt short. A chance on 15, obviously three-putted 16, a chance on 17 and 18 and left them all short, and they were pretty good putts, but just pace wasn't great.
So yeah, disappointing. It did affect it, and it's going to make the course a lot easier for the guys playing the back nine now. When we turned going down 10, 11, 12, it was quite difficult just before the storm came in, so I think -- that's what disappoints me, as well, because obviously I think the leaders will make some birdies around 13 and 15 and make it a little bit easier.
The theme of Lowry's week has been one step forward one step back:
Yeah, the whole week for me has been like that. I feel like I've been very close, been in contention, but I'm not. Yeah, I'm disappointed with -- I feel like level par for these last three days is probably the worst score you could be on, but then I've got to take the positives from that, as well. If I can go out and shoot a decent number tomorrow, I could have a very decent week for myself, and yeah, just move on.
Saturday is complete. Time for Masters Sunday. #themasters pic.twitter.com/kq6uPG3oTv

— The Masters (@TheMasters) April 11, 2021
As mentioned it's unusual to hit 12 birdies during a tournament and still be even par, the Clara man says he would have taken that number of birdies on Wednesday night:
Look, the way the golf course played this week is just very hard. It's easy to make a disaster very quickly. You know, certain pins are quite difficult, so yeah, I don't know. I would have taken -- it's only four birdies a day. It's not unbelievable. Like you could have more, probably could have more or should have more.
However thinks he could have done better on the par 5's:
Oh, yeah. Every time I play here I say the same thing. You know, a couple tee shots I just don't really like. I don't like the tee shot on No. 2, and the tee shot on 13 I've struggled with in the past.
Yeah, I never seem to -- even 8, seem to put myself in a good position every day there this week, and not birdie it once.
The 2nd, I just struggle with it. You know, people automatically look at Augusta, and they think it's straightforward off the tee, but that 2nd hole is a smelly tee shot. You pitch it down the left side of the fairway and you can find yourself down in -- there's a hazard down there on the left pretty easy. But yeah, that's the way it is.
Look, some people come here, and they'll play those tee shots well and maybe they'll have a chance to do something special.
When asked what pleased and disappointed him about his third round, he had this to say.
I feel like -- like every golfer I'll answer the bad one first. I feel like I've made an awful lot of stupid errors, hit wrong clubs -- not wrong clubs, just wrong decisions, just bad decisions a few times this week that have really cost me. My start yesterday, like I played lovely the first day, shot 1-under, very happy with that, and then I go out and I start double bogey-bogey yesterday, and that's just stupid. It really is.
Standing there in the middle of the 1st fairway with wedge in my hand and the whole of Augusta to the right and I miss it left, which is the only place you can't miss it, which it's kind of inexcusable. Then I bogey the 2nd, and same, middle of the fairway with a wedge on No. 7 yesterday, as well.
Just got my round back on track, made a couple of nice pars on 4 and 5 and then played 6 well and then hit a great shot down on 7, and you're only trying to hit it into that bowl left of that flag, and left it short and made bogey again, and that kind of frustrates me.
It's hard to be out there playing around Amen Corner, playing all those difficult holes, the wind swirling when you're on the cut mark or feel like you're close to the cut mark. I felt like, if I got off to a better start yesterday, I might have been able to kick on a little bit better and make some more birdies coming in, but when you're coming in and you're kind of just worried about -- not worried about the cut, but you don't really want to do nothing stupid, you're kind of playing a little bit safer than you might. Yeah, I've made a lot of bad errors, but my game -- a lot as in four or five.
But my game has been very good. I've driven the ball okay, and I'm pleased with how I'm putting the ball at the minute. I'm seeing my lines, and I'm pretty happy with that. I'm pretty happy where my game is at, like I really am.
So I told someone last week, I did an interview last week, and I said, I'm very happy where my game is at, and I feel like if I just stay patient over the next few months, that something special might have.
Today is for history. It's Sunday at the Masters. #themasters pic.twitter.com/itKgLF4hUb

— The Masters (@TheMasters) April 11, 2021
Despite being ten shots off the green jacket, he says he can't go gung-ho later today:
Well, the thing is it's so difficult out there that you still need to be quite conservative out there. You still need to be middle of the greens, pars, make your chances when you get them, and hopefully shoot a good score at the end of the day. I'm not going to go out and go after every flag. If I go out and somehow turn in 4-under tomorrow, we all know what can happen on the back nine at Augusta.
We just have to see what the leaders do this evening, and I don't know if they're going to finish or whatever, but we just have to see what happens, what the number is going to be.
My guess is the winning number -- I don't know the forecast -- is going to be like 8, 9, 10-under, so do I see myself shooting 62 around here tomorrow? Not really, but we'll see how it goes.
He played with Justin Rose the opening two rounds but Shane is unwilling to nail his colours to the mast and pick him for the win:
I'm not going to stand here and call favorites. Like geez, look at the leaderboard. It's anyone's -- from 2-under to 7-under, it's anyone's. That's just the way it is. That's the way it is. Especially you go down 13, 14, 15, people can make bogeys and people can make birdies or eagles.
Shane Lowry will be back on course from 5:20pm Irish time alongside Canadian Mackenzie Hughes.