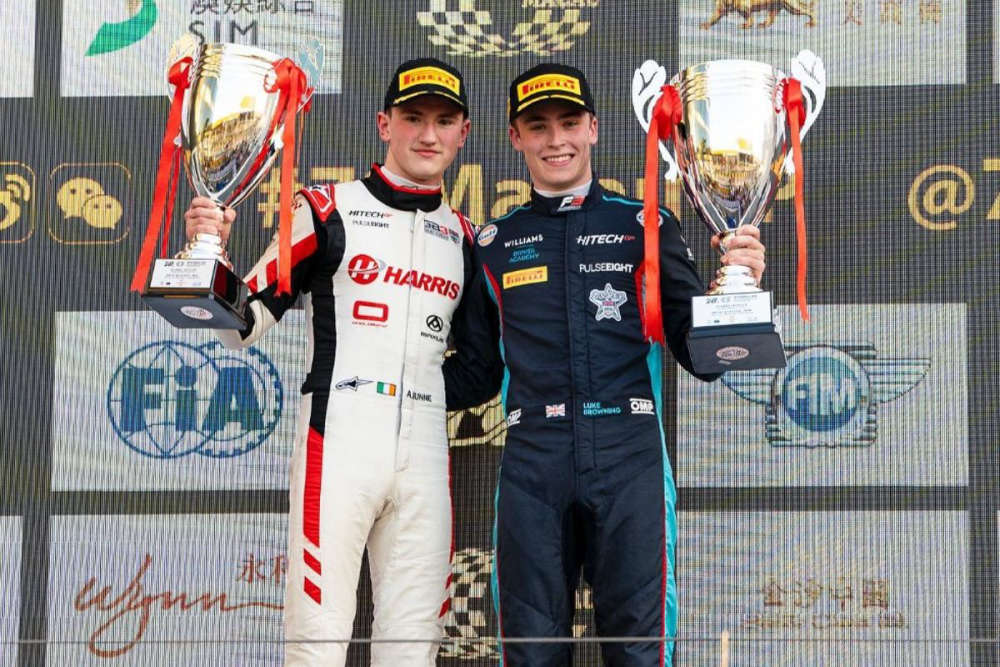 The Clonbollogue racer made a notable impact in his first weekend at Macau.
Alex Dunne had an unfortunate end to his first race weekend in a Formula Three car.
The Clongbollogue teeenager was forced to retire early at the Macau Grand Prix after he ended up on the wrong line and ran off into the tyre barriers whilst trying to get around Gabriele Mini.
That crashed took the gloss off an otherqise successful debut for the Offaly racer.
He raced from a starting position of sixth to a podium finish in the qualification race on Saturday.
Williams Academy driver Luke Browning was the overall winner of Sunday's Grand Prix.
This was the moment that commentators announced Dunne's crash during the race;