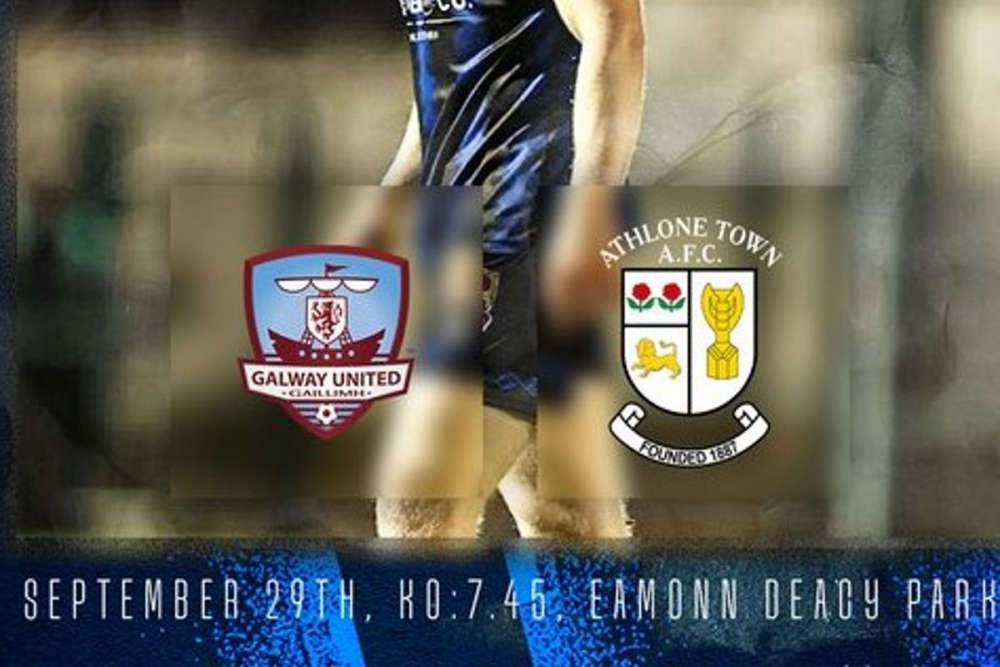 Dario Castelo's side lost out 4-1 to Treaty United last weekend.
Athlone Town will be hoping to bounce back in the League of Ireland First Division this evening.
Dario Castelo's men travel to newly crowned champions Galway United, with the aim of boosting their position in the play-offs.
The midlanders were on the receiving end of a 4-1 hammering at the hands of Treaty United last weekend.
Despite dropping to fifth after Wexford's win on Monday night, they are still eight points clear ahead of Longford in the race for a play-off spot.
Kick off this evening from Eamonn Deacy Park is at 7:45pm.
Our coverage of Athlone Town is with thanks to Total Tile Centre Mullingar, Quality First, Service always, talk to our experienced staff to discuss your tiling needs check out totaltiles.ie.