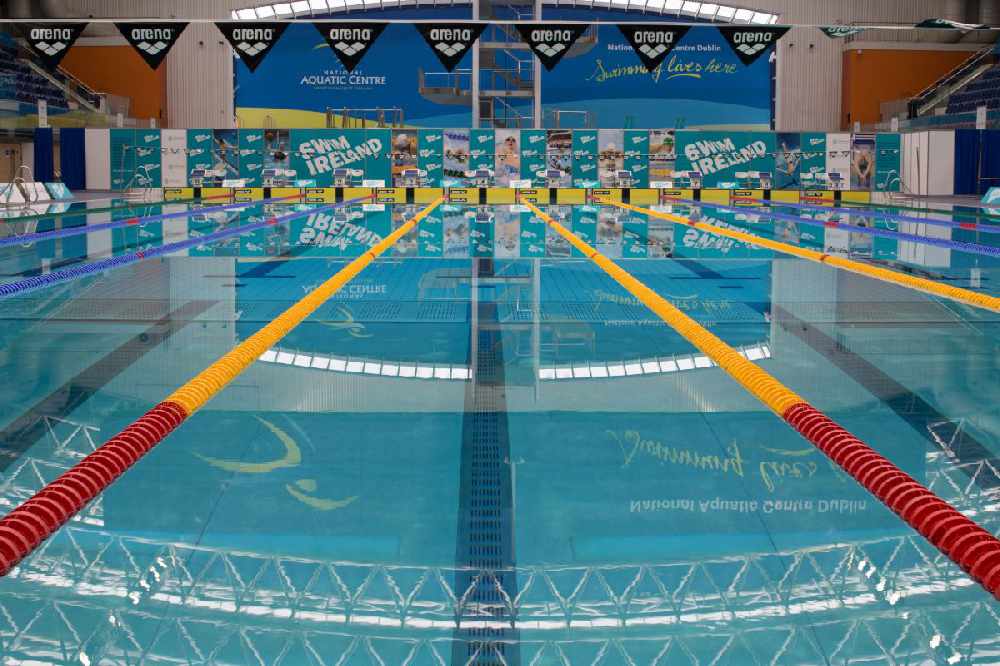 Seven Olympians are in the squad.
Athlone swimmer Robert Powell, based at Swim Ireland's National Centre Dublin, is set to get his first taste of international competition since the start of the pandemic next week at the FINA World Short Course Swimming Championships in Abu Dhabi. ]
Powell, 21, features in an 11-strong Swim Ireland team, including seven Olympians – Danielle Hill, Daniel Wiffen, Mona McSharry, Brendan Hyland, Ellen Walshe and Jack McMillan – and is looking forward to getting back on the world stage from Thursday.
Powell said: "It's two years since I've swum internationally, so I think that's the most exciting part – just getting back into it. I haven't been out of the country in two years either so I'm excited to travel with the team and get racing."
Powell and the seven Olympians will be joined by Jordan Sloan and Niamh Coyne, with Powell's focus set to be relays. Swim Ireland has entered the Men's 4x100m Freestyle Relay on Thursday and the Men's 4x200m Freestyle Relay on Sunday.
Jon Rudd, Swim Ireland's National Performance Director, said:
"The World Short Course Championships is always an exciting event and the culmination of the short course (25m pool) season on the swimming calendar, with this season usually recognised as the September to December period each year. This is an exciting team, which features most of our recent Tokyo Olympians, amongst others with strong hopes and ambitions for the Olympic cycle ahead. We have some very notable Irish short course racing results from these athletes at recent events in Ireland, England and the USA (in both 25 metre and 25 yard pools) and how these now transfer to a major Championships on a World stage will be very interesting to see.
Unfortunately, Shane Ryan will not be part of the team this time whilst he recovers from a shoulder operation, something which we all agreed should take place well in advance of the 2022 summer benchmark meets, and we wish him all the very best for his rehabilitation programme in the weeks to come."
2021 FINA World Championships (25m)
Abu Dhabi, UAE | December 16-21
Calum Bain - University of Stirling, Scotland - Coach: Bradley Hay
Niamh Coyne - National Centre (Dublin) - Coach: Ben Higson
Danielle Hill - Larne Swimming Club - Coach: Peter Hill
Brendan Hyland - National Centre (Dublin) - Coach: Ben Higson
Finn McGeever - National Centre (Limerick) - Coach: John Szaranek
Jack McMillan - National Centre (Ulster) - Coach: Davy Johnston
Mona McSharry - University of Tennessee, USA - Coach: Matt Kredich
Robert Powell - National Centre (Dublin) - Coach: Ben Higson
Jordan Sloan - National Centre (Ulster) - Coach: Davy Johnston
Ellen Walshe - University of Tennessee, USA - Coach: Matt Kredich
Daniel Wiffen - Loughborough University, England - Coach: Andi Manley