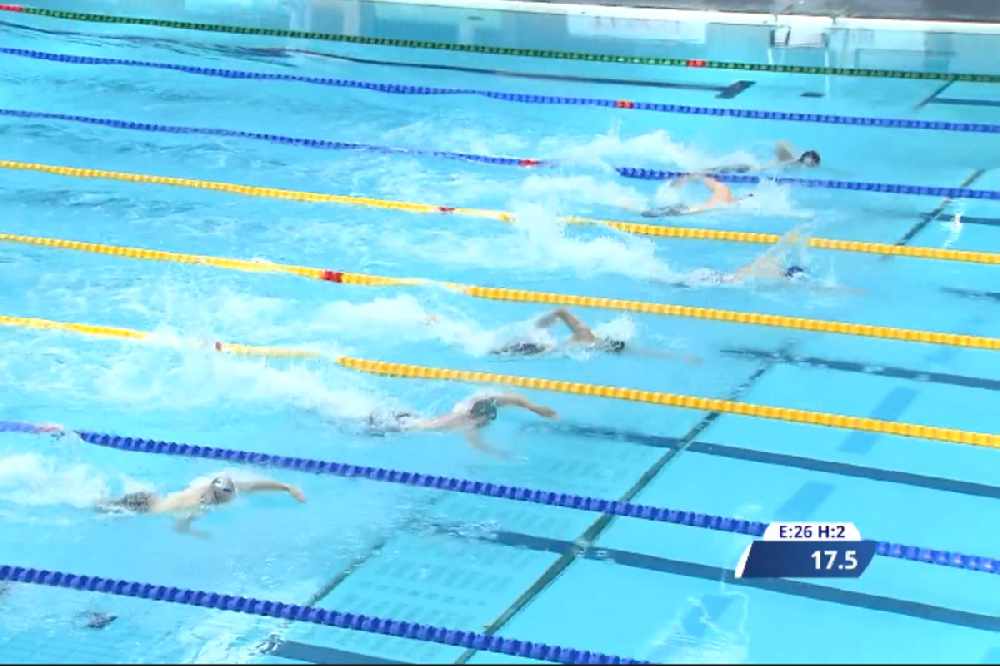 They shaved 21-seconds off the Irish Senior Record during the World Championships.
Jack McMillan, Jordan Sloan, Finn McGeever and Robbie Powell took 21 seconds off the Irish Senior Record to become the first Irish relay team to qualify for a World Championships Final in 28 years. The quartet, who train across Swim Ireland's National Centres in Bangor, Dublin and Limerick, then knocked a further three seconds off in that Final to set the new standard at 6:59.54.
Diving in first on both rounds was Jack McMillan, and his lap time in the Final was 0.1 behind his 200m Freestyle Irish Senior Record.
McMillan said:
"My job is to get the team off to a good start, to give them confidence going in. To get under seven minutes there was pretty cool. I was just enjoying myself cheering the boys on, especially Robbie bringing it home there. It was great from everyone."
Next in was Jordan Sloan, who trains with McMillan at Swim Ireland's new National Centre Ulster in Bangor, he said:
"Everyone stepped it on just a bit from this morning. You can't really ask for anymore and getting under seven minutes is pretty cool. I thought it would be a push after this morning, because we were 7:02.3, but doing 6:59 is pretty good and we'll just build from there for long course."
Finn McGeever, from National Centre Limerick at University of Limerick, has been on a rollercoaster year, achieving his first Irish Senior Record in 400m Freestyle in April, then helping set the Irish Senior Record for this event at the LEN European Aquatics Championships in May, before making his Olympic debut – again in this event – at Tokyo 2020.McGeever said:
"I don't know if I'm ever going to get used to this. It's really cool to be out in a World Final. This is my first individual senior meet too as I did the 400m Freestyle, so this is all new to me.
"In the race, I felt better than this morning and we all moved it on. As Jordan said, what more can you ask."
Last in was Robbie Powell, who trains at National Centre Dublin in the Sport Ireland National Aquatic Centre and has been out of international competition since 2019.
Powell said:
"It's my favourite position - I love going last. I've been doing it since a junior, on the medleys - I was always the 100 freestyler. It's long few years for me, so I'm happy to be back there in that last position and enjoying it.
Speaking about the progression of Ireland's Men's 4x200m Freestyle Relay, Powell added:
"It's just going to keep going. It is about practice at this level. We brought it on more than three seconds from this morning, so what we can do with a few years, a few months even? It's going to be cool to watch, and even be a part of it."