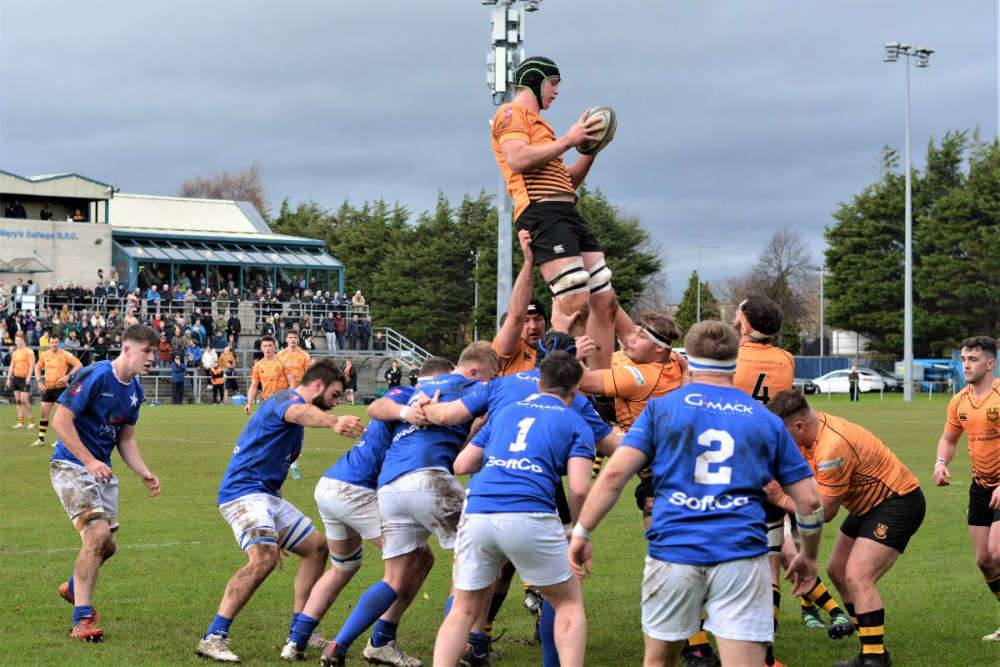 Photo Credit: Michael Silke/Buccaneers. Darragh Murray wins clean lineout ball against St Mary's
It was a case of the division's best defence against the best attack in Templeville last weekend.
In Division 1B of the AIL, it was a case of the best attack against the best defence in Dublin last weekend.
St Mary's could have taken over the top of the table with a win at home to buccaneers.
After a close first period, Bucaneers took over to close out the game in Dublin 23 points to nine.
Eddie O'Sullivan's side continue to lead the league, and remain the division's best defence.