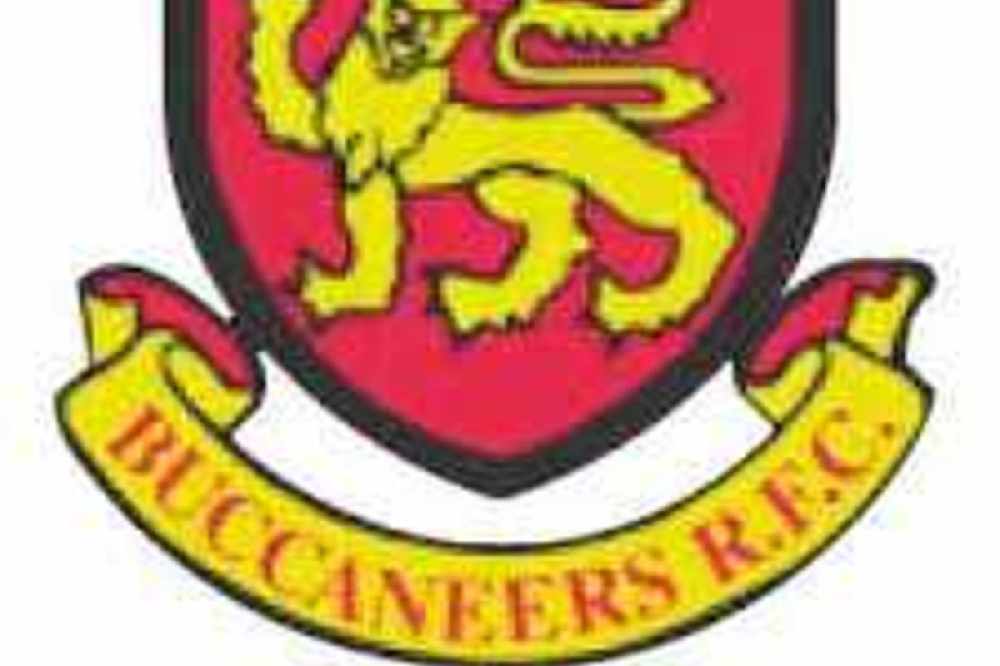 Cashel to visit Dubarry Park on Saturday
Buccaneers Notes
Buccaneers welcome Cashel to Dubarry Park for the first time when the teams battle for Energia All-Ireland League points on Saturday. Kick off for this Division 2A encounter is 2.30 p.m. Cashel are riding high in the league table, currently in third place, having lost just two matches to date. The Reds will be formidable opponents but Buccs impetus is growing following four wins in their most recent five matches so a cracking contest is anticipated.
Cashel have been coached by Denis Leamy but the former Ireland international's move from Munster Academy to the Leinster counterparts may impact on his role at the Co. Tipperary club. The Munster side are captained by James Ryan while scrumhalf Josh Pickering is the player who makes the side tick. Richard Moran and teenager Conor Ryan are exciting forwards while Alan McMahon, Conor Cashman and Aidan McDonald are backs who will need curbing. Its likely that a couple of Leamys will also feature for Cashel, who will be celebrating their centenary later this month.
Buccaneers have been gathering momentum following a shaky start to the AIL and now lie in sixth position. The backline is settled at present although Corey Reid and Callum Boland could be included on Saturday with Colm Reilly adding a considerable option at scrumhalf where Frankie Hopkins has been playing very consistently. Home fans will be hoping that Christian Maulaulau will have recovered from illness for the visit of the Reds and Conor Kenny could finally be available for front row duty while Oisin Kiernan made an impressive return from injury with our U-20's last Sunday. Locks Ruairi Byrne and Max Kennedy both went off injured at Dolphin so Niall Murray could switch to the second row while Fergus Galvin and Sam Kroupa are other youngsters well capable of filling in there. Overall, Peter O'Donnell's selection options are steadily improving giving the head coach the problems that coaches relish. A ding-dong battle looks likely and, with this being Buccaneers final home game of 2019, lets see a big turnout in Athlone on Saturday.
Buccaneers J1's take on Creggs in the Connacht Junior 1A League at Dubarry Park on Saturday night. This floodlit contest kicks off at 7 p.m. Creggs, coached by Tony Dolan, are going well in this division, second from top. Buccs are at the other end of the league table but gave the westerners a right good run for the spoils at The Green recently so a lively joust seems in prospect.
Buccaneers U-20's make the short hop to Galway on Sunday where they square up to Corinthians in the J.P.Fanagan Leinster League Premier 2 division. The action here gets under way at 2 p.m. The Pirates will be buoyed by their convincing victory against Old Belvedere. However, they must guard against complacency as Corinthians on their own patch will be chasing a win that would lift them off the bottom of this division.
Buccaneers Thirds are finding the going tough, struggling for numbers, but will be keen to get some traction again when they travel to Westport on Sunday for a Connacht J2 League fixture. This game kicks off at 2.30 p.m.
Buccaneers are hosting a festive season pre-match lunch on Saturday for the All-Ireland League game against Cashel which is their first visit to Dubarry Park. Guest speaker will be Tim McCarthy, Ireland basketball international who won over 100 senior caps, more than half of them as team captain. He has also commentated on RTE from several Olympic Games and at the Ryder Cup as well as basketball. Cover charge is only €30 per person for three-course meal with complimentary wine. Free admission to the match is included as is a 100-page matchday programme. Groups and individuals can be catered for. Contact Geraldine at 0861732711 to book.
Buccaneers U-16's team are holding a Table Quiz in The Bounty on this Friday night, December 6th at 8.30 p.m. Teams of four. Entry fee is €10 per adult and €5 for youths. Complimentary finger food will be served. All support will be greatly appreciated.