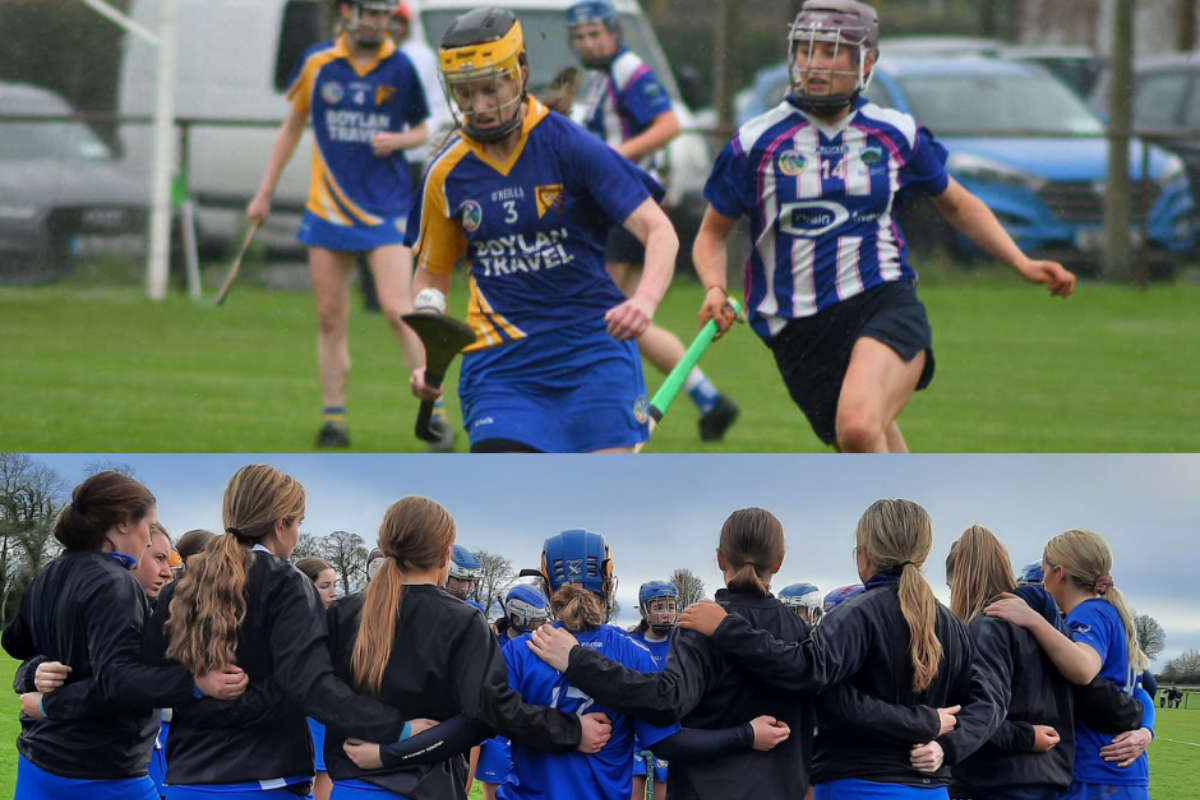 Both face the stiffest tasks of their season this week.
Among the plethora of games taking place this weekend, there's the small matter of a delayed 2020 all-Ireland semi-final for two camogie teams in Westmeath and Offaly.
St. Rynaghs are still in high spirits after recording a three peat in the provincial series and will now look to make it back to back national finals at Intermediate level.
It's a similar situation for Raharney in the Junior 'A' grade as they meet Glen of Derry.
Here's a look ahead to both contests on Saturday.
St. Rynagh's v Eglish (Tyrone) - 1pm - Cavan
If the Offaly and Leinster champions don't have an air of confidence heading into this one, then they should.
They've been the standout team in this grade in the last couple of years and their flow of talent shows no sign of abating, as evidenced by the continued rise to prominence of Kate Kenny in the full-forward line. It's far from a one man band though as the team is just stacked with talent from 1-15 and have developed a great knowledge of one another's game during the quick run of fixtures in 2020 and 2021.
English by comparison captured their 40th title in the red hand county this year and have a superb pedigree at this level too. They ended 24 years of hurt back in 2016 and have gone from strength to strength as a club in the interim.
Their playing style should be conducive to a fantastic tie and it's really a toss up as to which way it goes, not something you could have often said about a game involving St. Rynagh's in recent seasons.
Raharney v Glen (Derry) - 1pm - Abbottstown, Dublin
For Raharney camogie club this is the beginning of a very significant two game stretch. First of all they'll be keen to get back to another all-Ireland final after a heartbreaking defeat in 2019.
Bringing a national trophy back to North Westmeath is clearly what drives this group. They feel like there's one there for them.
That's the feeling you get from listening to joint-captains Laura and Aoife Doherty. Speaking to Midlands103 Sport earlier this week they said:
'We would not be able to describe it words how it would feel. In 2019 we were so unlucky to lose out to Clanmaurice in an all-Ireland final replay, so I think if we even got to another final this year it would be a great buzz around the village.
Especially with everything that's going on around the world at the moment, I think it would just bring a lot of positivity and promote the camogie as well for the younger players.'
Funnily enough it could turn into the ultimate revenge mission for the girls as Clanmaurice are back in the semi-final stages again. They face Athleague of Roscommon in the other last four tie.
Ulster champions Glen are another proud GAA club and will line out in the Ulster senior football semi-final on Sunday afternoon but first they'll be hoping to have recovered from their win in the Ulster camogie final against Randalstown last weekend to edge Raharney.
Much like St.Rynagh's, this figures to be the toughest challenge on Raharney's plate this year by a long stretch. They strolled to success in Leinster and their biggest obstacle might be the fact they come into this relatively untested. Glen on the other hand have looked convincing in the manner of their performances but have also had their mettle tested at various stages.
This is set to be another fascinating encounter.