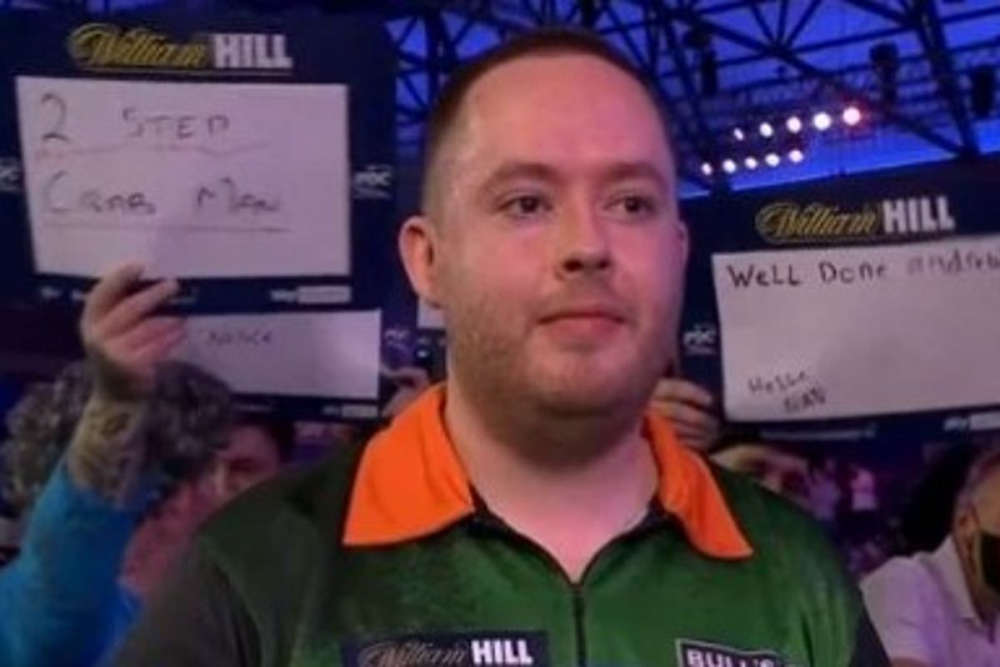 Another Irishman takes to the oche this evening.
Carlow's Steve Lennon got his campaign at Alexandra Palace underway with a win - beating Latvia's Madars Razma 3-1.
He averaged 93 despite hitting seven 180s and being just 10 for 28 on his doubles.
The 28 year-old is ranked 51st in the world and will now face Polish 12th seed Krzysztof Ratajski on Friday afternoon.
🗣 "𝗧𝗵𝗶𝘀 𝗲𝘃𝗲𝗻𝘁 𝗵𝗮𝗽𝗽𝗲𝗻𝘀 𝗼𝗻𝗰𝗲 𝗮 𝘆𝗲𝗮𝗿, 𝗮𝗻𝘆𝘁𝗵𝗶𝗻𝗴 𝗰𝗼𝘂𝗹𝗱 𝗵𝗮𝗽𝗽𝗲𝗻"

Hear from Steve Lennon after his hard-fought 3-1 success over Latvia's Madars Razma... pic.twitter.com/Orq0BkgC1i

— PDC Darts (@OfficialPDC) December 16, 2021
He summed up his year, which has been a tad disappointing since May, by saying the following:
"I was playing really well up to May of this year. Then, there was a bit of a break, which did not help me at all. I had a different mindset after May. Instead of being really confident because in Germany, I played quite well my mindset went back to just, 'Win a game'.
"That ruined my year a bit. I had a lot of first round exits. All that was going through my head was, 'Make sure of the World Championship'. Once you are here, anything can happen."
Limerick man Willie O'Connor plays later on this evening.