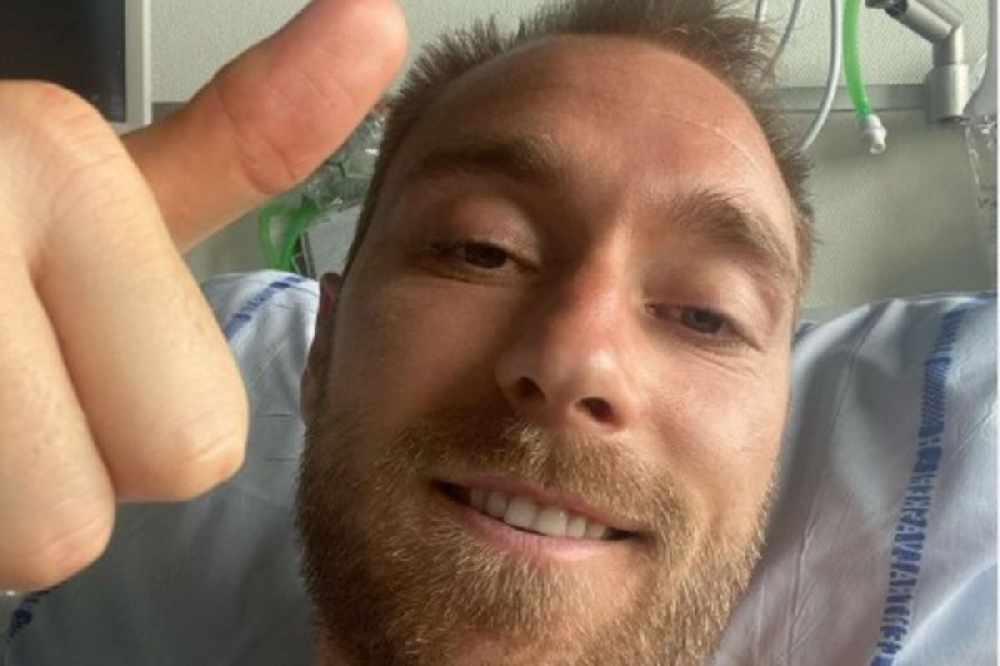 He's posted for the first time since his heart attack on Saturday.
Denmark midfielder Christian Eriksen has written a message to thank people for their support "from all around the world".
He's tweeted to say he's "fine - under the circumstances" - after suffering a cardiac arrest during Saturday's Euro 2020 match against Finland.
Eriksen says he's staying in hospital for further examinations, and is looking forward to cheering on Denmark throughout the rest of the tournament.
His post in full read:
Hello everyone
Big thanks for your sweet and amazing greetings and messages from all around the world. It means a lot to me and my family. ♥️🙏
I'm fine - under the circumstances. I still have to go through some examinations at the hospital, but I feel okay.

Now, I will cheer on the boys on the Denmark team in the next matches. Play for all of Denmark 🇩🇰
Best
Christian