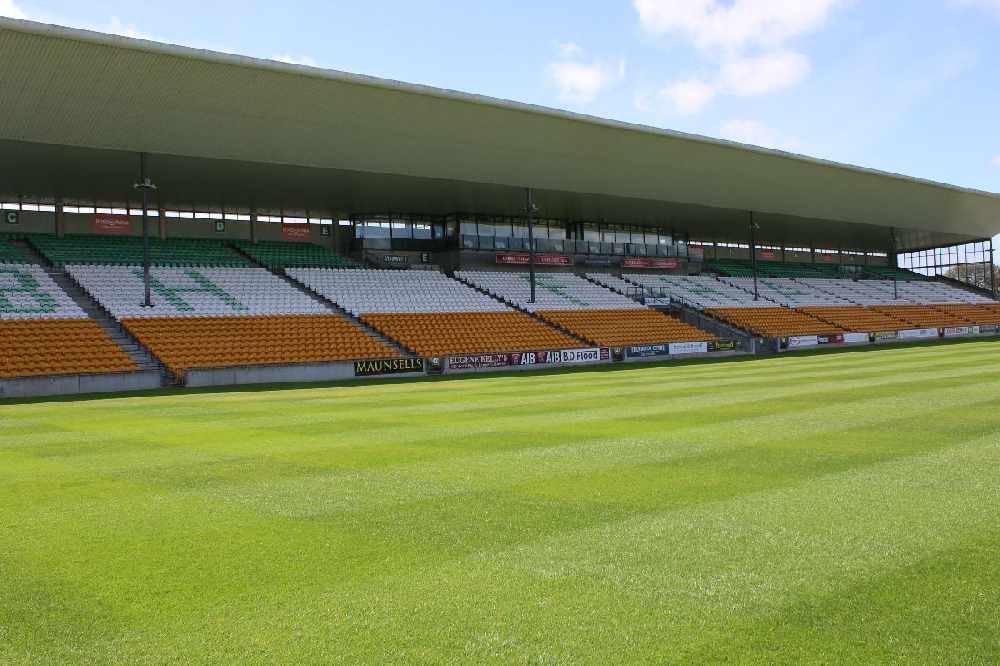 It's a match of contrasting traditions.
Offaly's most successful hurling club meets a team without a senior county title.
It's a mismatch of tradition but could very well make an exciting contest on the pitch itself.
Shinrone are playing their first semi-final in almost a decade. They've never won at the top tier and their last final appearance was 1960.
In contrast Coolderry have 31 trophies in the locker and have reached a further 17 deciders. Their last victory came in 2018 but they feel as if a reset and a re-think has served them quite well.
Much has been made of the format of the hurling championship in Offaly this year but Coolderry selector Brendan O'Meara thinks it worked well:
Uhm, yeah, I think I think the format worked quite well.
A lot of very competitive games in it and a very competitive finish to the group stages as well, so yeah, it looked good in the main, I think it was quite good, yeah.
Coolderry only suffered one defeat to date against the reigning champions and have already met today's opponents in the group stage.
It finished 1-18 to 0-19 in favour of Coolderry on that occasion.
Here's his thoughts on those games:
We didn't play as well as we could and at the end of the day St. Rynaghs are the county champions as well, so there's always going to be a difficult game for us. I suppose we were competitive in it.
But they were a better team on the day as well.
Yeah, absolutely. We played Shinrone in the in the group stages and it was very tight between us, I think there was only two points in this in the wind up and we're very lucky to get the win on the day there so it'll be very competitive game between us. Usually there's very little separating us and it'll be a very difficult task for us to win.
But I suppose for us it's probably just focus on trying to play as well as we can and try and perform as well as we can on today and we will see if that's good enough.
On what's different in Coolderry this season:
I think we trained hard. We worked hard. The guys are focused, and they're hungry I suppose to get back to the kind of latter stages to the championship. So basically it's down to hunger and workrate.
I think, and you know, we have some good young guys coming through as well and have come onto the panel.
Look there is a tradition there and you know guys grow up and are aware of teams that have won and that but It's like everything else, it all comes back to doing it on the day.
You know, our tradition won't want too much for us on the weekend against Shinrone, you know. You have to perform.
But yeah, so look at some I saw in the more demanding when we come to, uh, when we come Saturday, you know, we know it'll be very difficult task to beat Shinrone.
They've had some recent good wins over BIrr and Kinitty so we're looking forward to it and like you said we're focused on trying to play our best each day we go out, but you know, certainly on Saturday.
On the difficult conditions forecast and the injection of some youth in the team:
Yeah, well look at certainly the conditions are changing and you know we noticed that in training the last couple of weeks a lot of rainfall but look it is going to be the same for everybody. We will have to be prepared for that as well.
There is some good young guys after coming through and we got to count finding the intermediate just gone. Some guys have kind of stepped up from that as well onto the team and onto the panel and you know we have a good panel that guys are kind of pushing hard to try and get onto their team as well, so it's competitive from that kind of end too.
On the far sideline Trevor Fletcher will be orchestrating a different narrative entirely.
Shinrone endured a nervous few minutes after their final group game, waiting to see if they'd made the cut for the final four.
He tells us they were just focused on themselves at the time:
When the point of whistle went, we didn't even know for true or not. I just knew we had to put up a big score. I got word at the last water break that Birr had a big score up on Rynaghs.
I had a feeling we're going to beat them but not by that much, so it was nerve wracking and then the chairman rang, and we found out that Belmont had and Ballinamere had drawn. So, everybody was delighted.
But yeah, very nerve wracking until we got the word.
I was delighted for them to be honest with you. You know they haven't been in the semi-finals for nine years.
So, to put in a good big effort now since the loss of two games during the middle of championship, so I was happy for them to that we qualified.
On their continued improvement throughout the competition to date:
No, no, absolutely like we put up a great performance in the first day against Ballinamere and then we Coolderry in the second match. Really tough match and it was tit for tat the whole way through then just losing by two in the end.
Kilcormac was the same, you know we performed relatively ok, they just got a goal in the last couple of minutes and pulled away on us. .
But like you said, the chips are down, we had to be Birr, we beat them well and obviously going into Kinitty match.
So, there's been in the last four weeks, five weeks since the Kilcormac match, there's been a good step up in training. The intensity of training has stepped up, you know, so the boys know themselves what it takes to win the important matches and I was happy with that.
The learnings taken from their first battle with Coolderry:
Well, absolutely look. We performed well that day to be honest with you. We just couldn't convert the scores whether it was decision making on today or Coolderry being really really good at hunting and turning over ball, so we know going into the game that's going to be the same way.
Like Coolderry have performed really well throughout the league part of championship so we know we're up against it like we will have to perform really, really well to turn it over, we know that too well.
Coolderry in fairness, probably one of the teams around that I know would die with their short under back.
So, we know all about the big task at hand, but I know the boys are well ready for it, so we will give it a good lash.
Their outlook from the start of the season was to make the final four and now they've achieved that, they want to see where it can take them:
Yeah, well our goal that started here we had a goal to get to the semi-finals and after that then we're just taking one match at time.
So obviously the semi-final is just a new match. I'll be quite honest with you, we haven't even spoke about what happens after if we can get the win.
We haven't spoken about county final or getting to that county final. It's just totally focused on the semi-final and that's it to be honest with you.
We can't look forward or go ahead because you have to win the match.
So, we will take Saturday first and we'll see what comes after that if we can get the win. It's a totally different game like you said earlier, it's totally a different game. When we played them in the second round of championship where it was lovely out, it was really hot, the ball was hopping.
It's effectively winter hurling now the game is slower.
The ball is not traveling as far into here even and you're going to create a lot of rucks because the ball is not travelling, once a ball hits the ground it's stopping.
So, it's about trying to win, and turnover and dirty rucks come not pretty to be honest, but we're prepared for that. Training out in Shinrone with the pitches gone soft it'd be similar to Birr.
We've been doing a lot of work on that, so hopefully we can transfer it over to the field on Saturday.