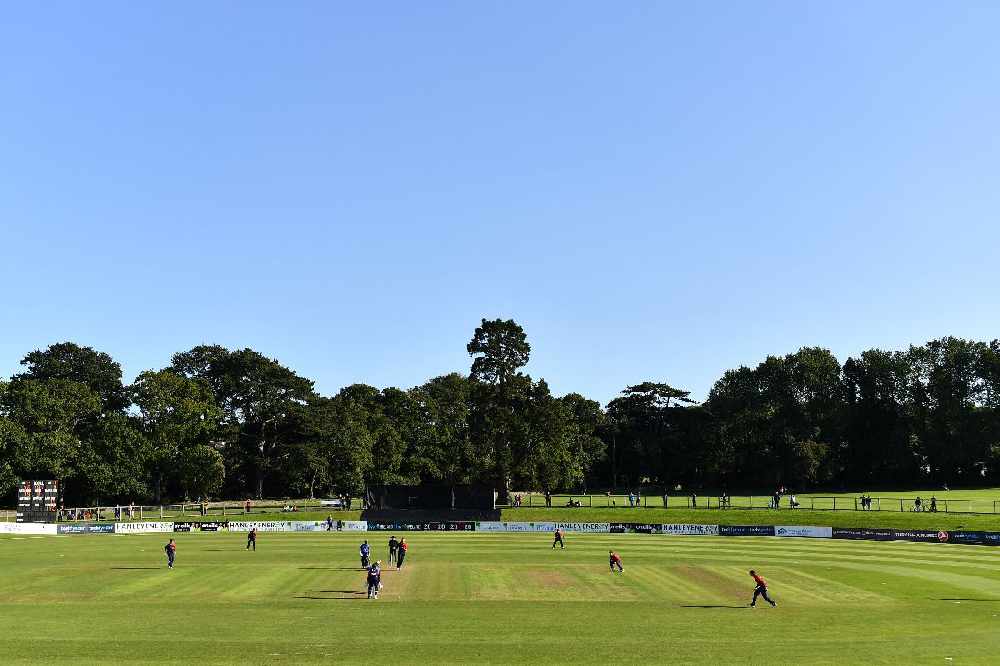 You can find a full list of fixtures available here.
Ireland men's cricket head coach Graham Ford has been speaking ahead of the beginning of the inter-pro series this week.
Ford, Head Coach of Ireland Men since late 2017, was keen to reinvigorate the work he, his coaching staff and the Selectors had begun over recent years:
"2020 may have featured numerous highlights, but in a sense it was also a lost year for the transition process we have embarked on. So much of the scheduled cricket we planned for last year fell by the wayside, or has been rescheduled. We can't do anything about that now, all we can do is look forward to key fixtures and tournaments ahead."
"The players have been working extremely hard in training since the Wolves returned from Bangladesh in March, but we all know that competitive cricket is what we desperately need. The good news is that we're now only days away from the start of the Inter-Provincial Series. With the changes in competition structure, creation of dedicated provincial training hubs and new squad selection process, the competition in 2021 should provide a better launching pad for the international home season."
"With 17 white-ball internationals to be played from June to August, of which nine are World Cup Super League matches, we know we have to hit the ground running with our domestic season, so May is thankfully a busy month - we just need the weather to play its part!"
"It's also pleasing to see the Ireland Wolves series against Netherlands A confirmed for Oak Hill in May. The transition and development work we have been putting into place has involved getting a broader base of players prepared for that big step up to international cricket, and a strong Wolves programme is essential to that."
"I've spent a little time travelling around the provinces of late to train with the players, and have been pleased to see a sense of resolve and focus amongst the lads. They know the schedule ahead, they know we have a T20 World Cup at the back end of the year, which is great to see. So for me, the key priority now is to get the competitive season underway and get our transition process back on track."
At the Cricket Ireland Match Allocation Group meeting this week it was confirmed that Ireland Men will play two additional T20 Internationals against the visiting Zimbabwe side in August at Stormont. These fixtures effectively replace the two fixtures scheduled against Pakistan that fell through last month. Combined with the six-match South Africa series in July, and a preceding three-match away series against Netherlands in June, the year is shaping up to be a busy one for Ireland Men ahead of their ICC T20 World Cup appearance scheduled for October.
The meeting also confirmed that Oak Hill Cricket Ground in Wicklow will host the three-match 50-over series between the Ireland Wolves and Netherlands A side in May.
IRELAND MEN – International Fixtures – 2021
Netherlands v Ireland series
2 June: Netherlands v Ireland, 1st ODI (venue TBC)*
4 June: Netherlands v Ireland, 2nd ODI (venue TBC)*
7 June: Netherlands v Ireland, 3rd ODI (venue TBC)*
Ireland v South Africa series
11 July: Ireland v South Africa, 1st ODI (Malahide)*
13 July: Ireland v South Africa, 2nd ODI (Malahide)*
16 July: Ireland v South Africa, 3rd ODI (Malahide)*
20 July: Ireland v South Africa, 1st T20I (Malahide)
22 July: Ireland v South Africa, 2nd T20I (Stormont)
25 July: Ireland v South Africa, 3rd T20I (Stormont)
Ireland v Zimbabwe series
6 August: Ireland v Zimbabwe, 1st ODI (Stormont)*
8 August: Ireland v Zimbabwe, 2nd ODI (Stormont)*
11 August: Ireland v Zimbabwe, 3rd ODI (Stormont)*
15 August: Ireland v Zimbabwe, 1st T20I (Bready)
17 August: Ireland v Zimbabwe, 2nd T20I (Bready)
20 August: Ireland v Zimbabwe, 3rd T20I (Bready)
22 August: Ireland v Zimbabwe, 4th T20I (Stormont)
24 August: Ireland v Zimbabwe, 5th T20I (Stormont)
ICC T20 World Cup
10 October – 14 November: India
IRELAND WOLVES – 2021
Ireland Wolves v Netherlands A series
10 May: Ireland Wolves v Netherlands A, 1st ODM (Oak Hill)
12 May: Ireland Wolves v Netherlands A, 2nd ODM (Oak Hill)
13 May: Ireland Wolves v Netherlands A, 3rd ODM (Oak Hill)