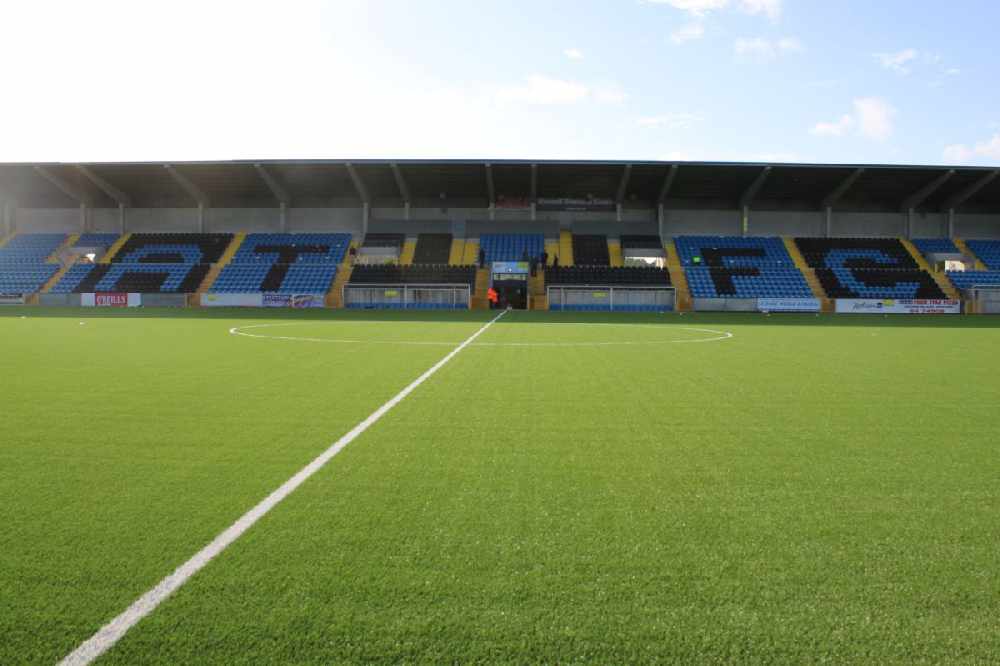 A number of first team players including Killian Cantwell have indicated they're available.
It's shaping up to be another year of fluctuation among the playing squad for Athlone Town.
No fewer than fifteen players have let the Professional Football Association of Ireland know that they wish to be added to their 'transfer list'.
While this isn't a definitive indication that they won't be returning to the midlands, it's most definitely an indicator that plenty of first team regulars are exploring their options.
Each of the players will have returned a form including their details, along with their votes for the players of the year in both divisions after the close of the season.
Some of the more notable names are Killian Cantwell, Aidan Friel, Derek Daly, Dylan Hand, Jamie Hollywood, Brandon McCann, Daniel McKenna, Adam Wixted, Shane Barnes, Glen McAuley and Stephen Meaney.
Reserve goalkeepers Tommy Holland and Patrick Martyn along with defenders Evan White and Ray O'Sulllivan are the others listed.
Some of the names are to be expected with it likely their stay with the club was going to be short-term due to work commitments or in Glen McAuley's case, the nature of the deal when he joined the club.
✍ 𝗠𝗔𝗥𝗧𝗜𝗡 𝗥𝗨𝗦𝗦𝗘𝗟𝗟 𝗔𝗣𝗣𝗢𝗜𝗡𝗧𝗘𝗗

The board of management of Athlone Town AFC is delighted to announce that Martin Russell has agreed to become our men's senior team's manager for the 2022 season. pic.twitter.com/fqPphgg7B9

— Athlone Town AFC (@AthloneTownAFC) November 9, 2021
It'll be disappointing for fans in the midlands to see the likes of Killian Cantwell and essentially, the entire first choice back four from the 2020/21 season potentially departing the club.
While it isn't unusual to see such a large turnover of playing staff in the League of Ireland and especially in the first division, it would have been hoped behind the scenes that they could retain some form of continuity for the incoming Martin Russell.
Russell is likely to use his vast contacts in the game to put his own stamp on the squad and help implement the style of play he's noted for in his previous roles so it's far from time for fans to hit the panic button yet.
The transfer window for clubs opened this morning and runs until February 22nd so it is likely to be a busy couple of months ahead at Lissywoolen.