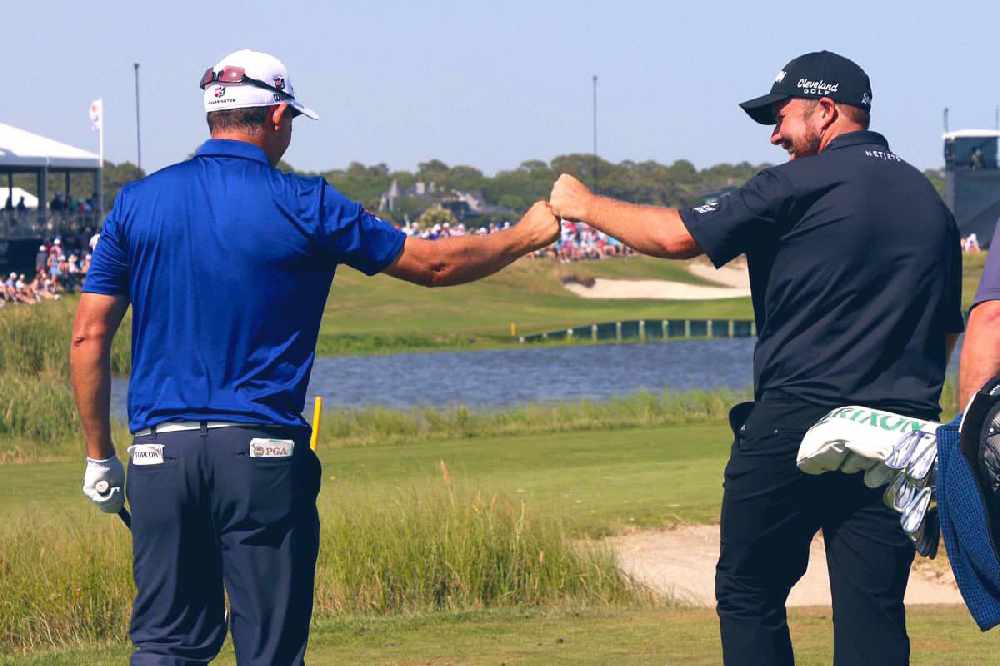 His tournament begins today at 12:55.
The final places in the European Ryder Cup team will be decided over the next four days.
Five spots are already taken, with Shane Lowry currently in one of the final two automatic qualification spots - but could drop out.
The 2019 Open champion is on course with Tommy Fleetwood and Lee Westwood from five-to-one.
Speaking ahead of the tournament, Lowry is in relaxed form:
Yeah, look, I love coming back here. Since I came here first in 2010 I've always really enjoyed it. It's not just the golf course. It's the whole area itself. I just love being here. I think it's a great part of the world.
And yeah, like you said, I've had some decent success around here and I've shot some good scores and played some good rounds. I've not quite won around here but I've not been far away a couple of times and hopefully I can give it a bit of a run this week.
Does it feel slightly different this week with all that's going on in the background, and how do you assess your situation?
Yeah, look, obviously I'm here and probably a few people gunning for me this week but I'm in a great position. I've worked very hard this year to get there. I've spent definitely the last five, six years trying to make a Ryder Cup Team.
So I feel like I've got a great opportunity this week and looking forward to going out and trying to do it.
Like I feel like I've played some really good golf over the last while and my form is good, so it will be interesting to see how it all plays out.
Go back to the old golf cliches, I can only look after myself and one shot at a time and all that stuff, and try to shoot the best scores I can and have the best week I can. If there's a week that I'm coming to try and perform, Wentworth is one of the places I like to play.
So hopefully I can go out and perform well this week.
The Clara man became a new father recently and it is spurring him on.:
Yeah, it wasn't very good timing, was it. It was the week of The Tour Championship. It's been great. Obviously it's amazing. It's far bigger than any golf tournament or any result you'll ever have or anything you'll ever do.
It's been amazing and everyone is great at home, and I'm so grateful and thankful for all that. I actually still can't believe I have two kids. It's mad but it's great.
Obviously the main thing is both of them, Wendy and Ivy are happy and healthy. Tough leaving them this week and being here but I have a job to do.
The 2019 Open Champion thinks his game is in pretty good shape at the moment:
Yeah, it's been pretty good. Pretty consistent. I feel like I would have liked to have obviously had a couple of more chances to win but I feel like my results have been quite good and quite steady and I've shot some very low scores over the last while. It's been good but I can't really complain about anything.
My whole game feels pretty good and I had a week last week, I didn't really get to do much.
So a bit of practice yesterday and obviously today as well so hopefully I'm ready to go tomorrow.
There's an awful lot going on around you at the moment, we got confirmation today about Portrush in 2025...
Yeah, it's great it's going back quickly. Obviously in my very biased opinion, it's one of the best Opens I've ever played in.
But no, without taking the win out of it and all that, I think anybody you talked to, the American players and the other players that played, they really enjoyed the venue and thought it was one of the great Opens that they played.
It's great to be going back there in 2025. Look forward to it. Don't have to worry about being in it or not. I'll be there.
It's great it's coming back quickly, and exciting for the people in Portrush and Ireland that we are going back there.