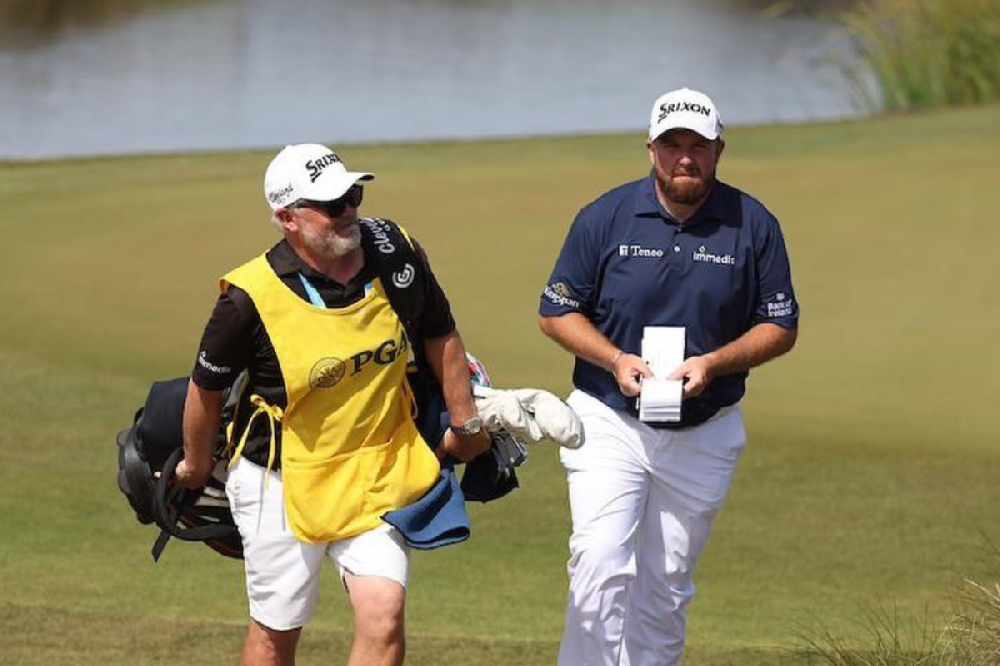 Photo Credit Shane Lowry Instagram
He'll start his final round at 5pm Irish time.
It was a frustrating moving day for Shane Lowry.
Twelve pars and a bogey in his opening thirteen holes, followed by bogey-bogey, birdie-birdie-par to finish.
His putter just wasn't on when he needed it to be and he slipped back to +1 on a day where scoring was available on the Ocean course.
There's a bigger picture at play today though as he tees it up alongside Ryder Cup captain Padraig Harrington. Not too many will get an up close and personal audition to make the team and despite Harrington concentrating on his own game, you can bet he will be taking a look at Lowry over the course of the 18 holes.
They hit the course at 5pm Irish time chasing 50-year-old Phil Mickleson who leads on 7 under par.
Speaking afterwards, The Open Champion was remaining positive ahead of the final days play:
'I'm frustrated, I'm disappointed because I feel like I had a round in me today, especially where I drove the ball to. I feel like there's a good score out there. I think I only missed a couple of fairways, and yeah, it's disappointing. I finished strong. I kept battling. It was nice to birdie 16 and 17. But yeah, live to fight another day, try and go out and shoot a decent score tomorrow and have a good week. I can still sneak a top 10 out of it or a top 5 or a good finish if I can shoot sort of 4- or 5-under tomorrow.
5-under I think is a realistic goal. But I think if -- I don't know, it was very playable out there today but still tough. But I think if I can get it back into red figures for the tournament, I think it would be a very good tournament. I'll go away probably thinking, God, what if, ifs and buts. But I've just got to do the same thing. I feel like I'm playing great. Look, I'm very happy the way I played this week so far. Coming into big tournaments, coming into majors and bringing your best golf, it's quite pleasing. I feel like I had that. If I had hold a couple more putts in the first round, a couple more putts today, it could have been a whole different ballgame this week. I'm still quite pleased about where my game is at. I'm very upbeat. I'm very positive going forward sort of thing.'
He's expecting the PGA to change things up to make scoring difficult:
'Who knows. I think we do have a different wind tomorrow. I think the back nine is going to play downwind tomorrow, so I don't know, but who knows. We just have to come out -- I'll get my tee time tonight and wake up in the morning and go play and see what it gives me. I'll be able to adapt to whatever conditions it throws at us tomorrow.'
And is unsurprised that Phil Mickleson is rolling back the years:
'I wouldn't say I'm surprised because he's Phil Mickelson. He's one of the greatest golfers of all time, but wow, it's an unbelievable story so far. Who knows if he'll hold on or not or he'll go on and win, but it is fairly incredible like what he's doing. So fair play to him. We're obviously out there trying to chase him down, but it's a fairly packed leaderboard and it's quite tight. Yeah, I'll go back home now and watch the back nine here and I'll play my golf and watch the finish tomorrow.'