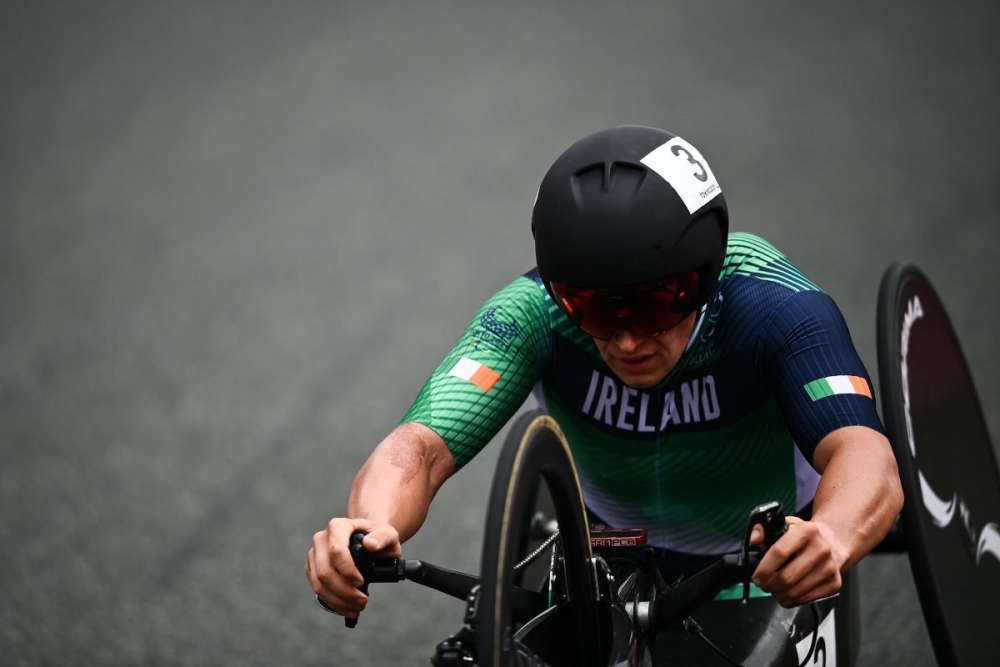 He finished fourth in today's H% road race in Tokyo.
Laois' Gary O'Reilly has wrapped up his games in Tokyo with a fourth place finish in the H5 Road Race event.
He clocked a time of 2 hours 24 minutes point 5-7 seconds for the 79km trip around Tokyo.
That was 17 seconds behind bronze medalist Tim De Vries of The Netherlands.
The two men who finished first and second ahead of O'Reilly in the time trial event yesterday once again occupied the top two steps in the podium in the same order.
Loic Vergnaud of France took home silver and Dutchman Mitch Valize grabbed his second gold medal in the class.
#ParaCycling Following his bronze medal win yesterday, Gary finishes in 4th place with a time of 2:24.57 in the H5 Road Race.

Another superb performance from Gary, this is just the start for Gary O'Reilly 💪#TeamIreland | #TheNextLevel

— Paralympics Ireland (@ParalympicsIRE) September 1, 2021
Speaking afterwards O'Reilly said:
"I'm chuffed about the games as a whole. I think fourth was the best I could have hoped for today to be honest. With the medal yesterday I'm still struggling to believe that happened so all in all I think it's job done. I couldn't be happier."