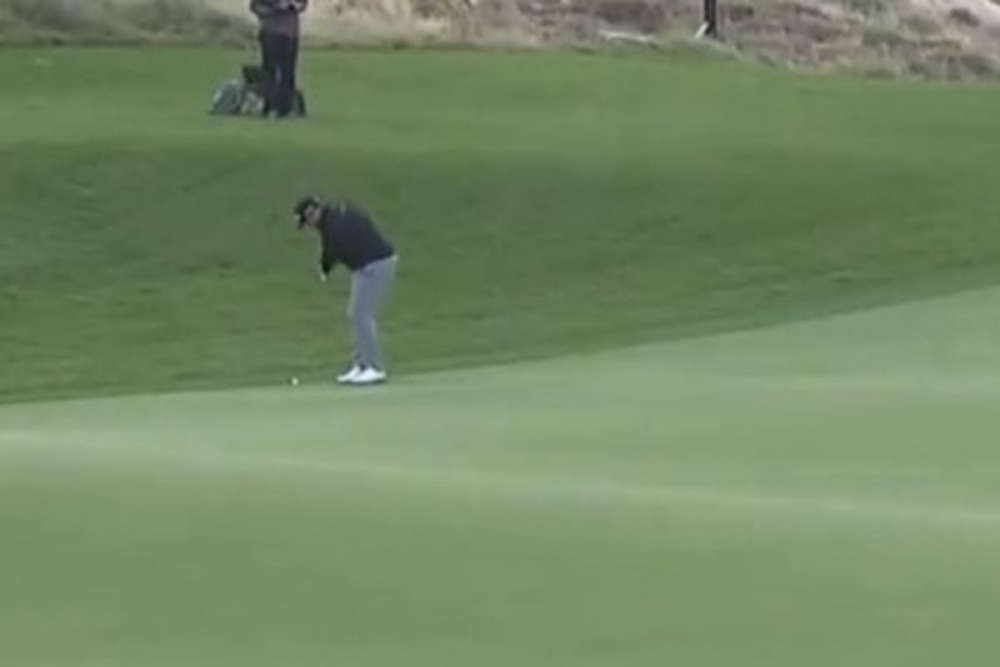 Conditions were extremely testing on the course in the middle-east today.
Shane Lowry will head into the weekend at the HSBC Championship in Abu Dhabi in the top five.
A level par round of 72 in blustery conditions today saw the former Open champion consolidate a 67 on the first day and leave himself well in contention in his first tournament of 2022.
At the time of writing, he sits two shots off the top on five-under par, with leader Scott Jameison on seven-under after day two.
He will be among the later starters on Saturday.
Here's what Lowry has said about today's efforts:
I played okay. I feel like I didn't really have my A Game in the wind today that I normally would.
I hit some loose shots that generally would be better but it was just so tough out there, so tough, every part of it. Putting was probably the hardest thing, but yeah, I'm absolutely thrilled with 72 to be honest.
Do you expect anything less from @ShaneLowryGolf? 😍#ADGolfChamps | #RolexSeries pic.twitter.com/GTZabM8TDj

— DP World Tour (@DPWorldTour) January 21, 2022
First tournament of the year, I was happy with 5-under yesterday and I'm happy with level par today and hopefully it doesn't get up too much and the boys stay out there this morning and I'll be there going into the weekend.
A lot of the golfing media suggest that Shane Lowry loves a blustery day, but the man himself says that isn't necessarily true:
I don't love it. I'd prefer it was calm but I know how to play in those conditions.
Yeah, I knew going out this morning that it would be up. I knew that go out and just play my game and do my thing. Because it's in the wind, I think about it a lot less and I just hit the shots and I just hit the shots I see.
That's what makes me so good in the wind I think. I just kind of play with a lot of feel. Yeah, it worked. I was decent today and hopefully it's not going to be as windy the weekend, but it will still be blustery.
Yeah, we'll see.
On the keys to playing well when the wind gets up:
I think you just need to make sure you're probably taking a little bit off your swing speed. I nudge the ball back a little bit in my stance.
I tee it up the same height with my driver but I just really feel like I'm trying to trap it and trying to hit down on it with less speed because if you hit down on it with too much speed, it will just spin up.
You try to hit a few nice drives, low draws there today and it was pretty good. I just aimed it right and back in my stance a little bit and just kind of sort of 85 percent swing and swing through.