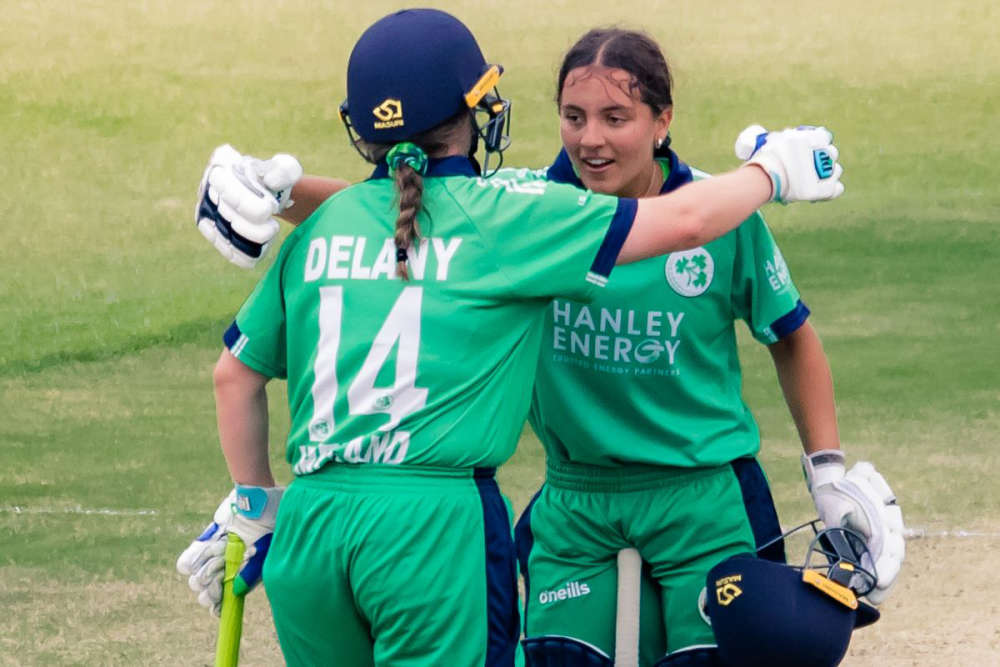 Amy Hunter hit 121-not out in Ireland Women's meeting with Zimbabwe.
An Irish teenage cricketer is celebrating after becoming the youngest-ever batter to score an international century.
Amy Hunter struck an unbeaten 121 to become the youngest player, male or female, to secure the record during Ireland Women's clash against Zimbabwe.
Yesterday was also the Belfast schoolgirl's 16th birthday.
Speaking afterwards, she said she hopes it can be a launchpad for her cricket career:
'That's the plan at least. I hope to play cricket for as long as I can.
Going forward we have qualifiers coming up in November and December we hope to get into the ODI World Championship, I'm not to sure what's after that but yeah I'm hoping to play cricket in the long run.'
The 3-1 series win also represented Ireland Women's first-ever bilateral ODI series win away from home.