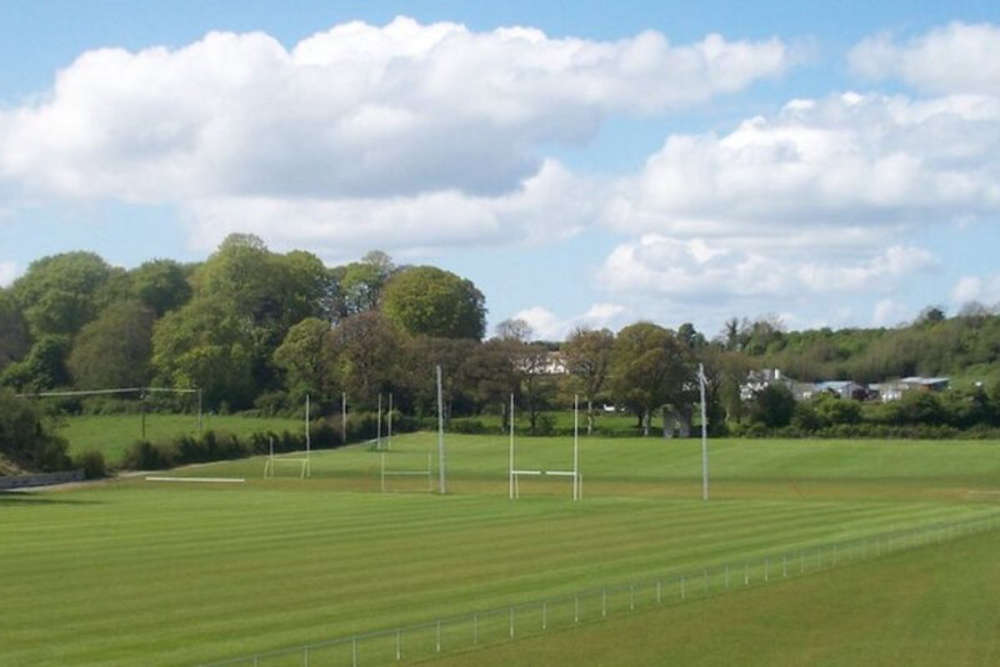 They'll face Trim on Sunday in the final.
From the ashes of disaster, a phoenix can rise.
This may seem like a very high brow sentiment but in the case of GAA clubs with a proud tradition, sometimes a setback can spark a new era of success and a new impetus in general.
That seems to have been the chase in Clara following their relegation from the Senior 'A' football championship in 2020. Touted by many as too good to go down despite their struggles, it's been a difficult few months but in a manner of speaking, they've coped very well.
They met the minimum of expectations locally, defeating a staunch Tubber side in the county final before dishing out a clinic of attacking football against Killashee from Longford and setting their stall out for a tilt at provincial glory.
Clara are just the third side form Offaly to reach the final in this grade since the inception of the competition 17 years ago. The other two being Tubber in 2006 and Shamrocks in 2018.
It's a case of a club coming full circle and with plenty of young talent coming through under the current management team, the future looks bright for the six time Senior 'A' champions.
In a wide ranging chat, Sports Editor Robbie Fahy covered a variety of topics with manager Mark Scanlon starting off with their bounce back season in Offaly:
Yeah to be fair the goal was to get back up Senior 'A' straightaway and in fairness the lads bought into that really quickly after we were relegated last year.
We worked extremely hard to get back up and then when we got into Leinster it was more, you know, listen, we have a chance here, not so much bonus territory but I think you know we kind of fancied ourselves as well.
It's really unknown to us so and every game was kind of unknown but we went along for it and you know we played really well and got out there with a handsome enough victory, but it got really tricky from there.
On their run of victories over the champions of Dublin and Kildare in particular:
Yeah, and I think that that might be overestimated a little bit. I think people tend to look at club football and say...oh, it's Dublin it must be a good team as opposed to Wexford, Louth but you're playing good teams in those counties as well.
People see the county more so than the club they're playing so how can you tell if, say, the crowd in Wexford, that Trim played, were any worse or better than Kilcock or Donabate, you just don't know.
They've won county titles in whatever county they're playing, and so I think you know it's a little bit disrespectful.
Are Clara quite suited to provincial football and winter football in particular more so than most?
Physically were a very strong team, but we have that bit of pace about us as well. I think definitely this time of year you need a bit of physicality. You need to be a big enough, strong enough team for the ground for the time of the year, and probably our panel is our strongest part of all that.
I think 40-minutes this time of year is different than 40-minutes in July. Lad's legs are gone and they know they're going to be off after-40 minutes. Give it all you can and then once you have the bench that's strong enough to finish a game, I think that's really where we excel this year.
We built a lovely panel and players bought into coming off the bench and equally lads that have been taken off, we don't have sulking or anything like that and I think that's one of our major strengths.
Thoughts on Trim?
I've seen them a couple of times and they are quite similar to ourselves and just looking at the scores, they played the Louth champions, Kilkenny champions and the Wexford champions and I don't think they've even conceded more than seven points.
I know there's the odd goal or two gone in there, but points wise, I think seven is the most they've conceded.
I won't say they're a typical Meath team because this time of year, you're going to face a strong physical team regardless but they're very strong down the middle and couple of lovely forwards and we're not underestimating the challenge.
The challenge of bouncing back from relegation with a proud Offaly club:
There's been ups and downs. The bottom line is we did get relegated and it was the first time we were ever relegated and I think that was hard for people to take, particularly the older generation.
I think in Clara they'd never seen anything like that or been part of anything like that, and that's understandable as well.
We knew the transition we were in; we have an awful lot of young minors and under-20s coming through.
We're not making that as an excuse, you know, we shouldn't get relegated. We were good enough to stay up, but we didn't and to be fair, we put our heads down more so than anything else.
I mean, two weeks later we were back in the gym and the lads worked extremely hard through difficult times, you have covid and stuff like that and it was important to bounce straight back up.
I mean the Leinster thing is lovely and it gets a bit of a buzz going around this time.
In January you know people are down and stuff like that, so it's something to look forward to for people and I'm glad for them and I hope they travel in numbers on Sunday.