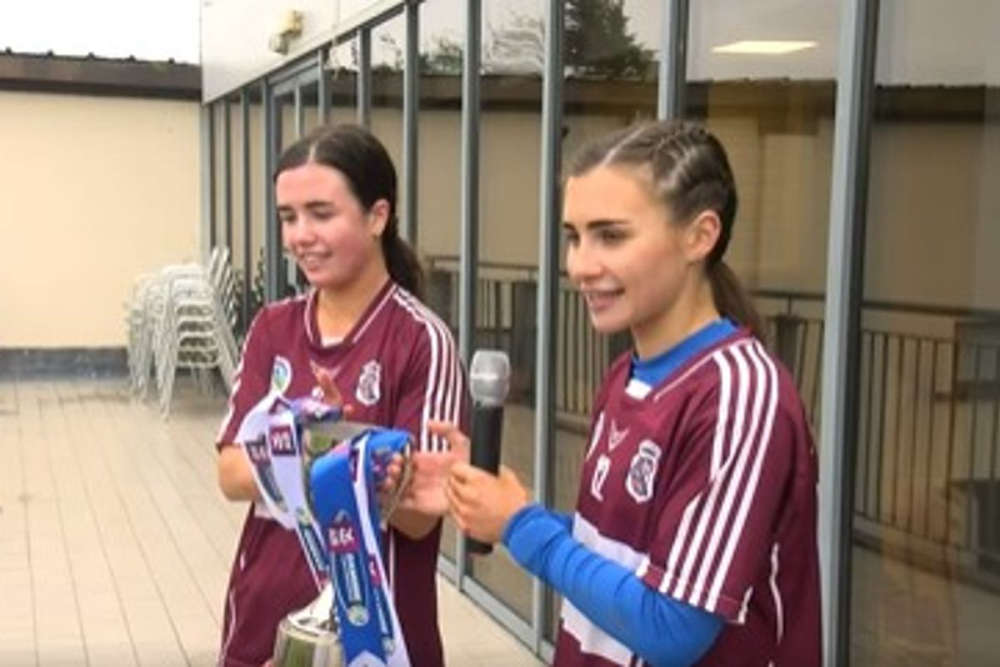 Photo Credit: Leinster Camogie
They demolished the second string of Celbridge to win the delayed 2020 championship.
There was a stage where it appeared as if the 2020 provincial and All-Ireland series would not take place at club level in camogie or football.
However after a lot of campaigning at grassroots across the country, that plan was shelved and teams took the field across the grades in recent weeks.
One side who will be thrilled about that change of heart will be Raharney, who under Padraic Connaughton captured their second Leinster Junior 'A' championship in a row.
Their seasons is far from over, as they take on the Ulster champions in the last four of the All-Ireland series next, but it's fair to say that joint captains Aoife and Laura Doherty are aware of the impact made by Connaughton:
From the start, he had told us that a straight ball into the forwards would win us games and all the balls we sent in were into space and Padraic is always emphasising about going for goals and lucky enough a lot of them came off.
I know the score-line was high, but we had to work very hard for those scores and when you have the likes of the Cores inside, their movement is incredible, they know each other so well and we're all so experienced together that we know what kind of ball works for what players.
The sisters got to collect the trophy together and Laura said that was a special moment:
It was so exciting to be able to go and collect the trophy with Aoife.
I think after being told that the 2020 season would go ahead and then winning the 2021 county final, the excitement that we could be lifting the trophy for this season and fingers cross next season...is a very exciting prospect and a timeless moment that we will never forget.
There'll be no rest for the duo and their team-mates as they face the Ulster champions next weekend and will roll straight into the 2021 provincial series almost immediately in the new year, but that isn't a prospect that either is mind:
Oh 100%. We want to keep playing because we're loving it. We're so lucky to be in an All-Ireland semi-final so we hope that we will be training over Christmas with the goal of being in an All-Ireland final.
I don't think I'd be able to describe in words what it would mean to bring a (All-Ireland) title back to Raharney.
We were unlucky in 2019 to lose out in a replay so it would be huge for the club and for the village, for the younger players and promoting the sport within the town.