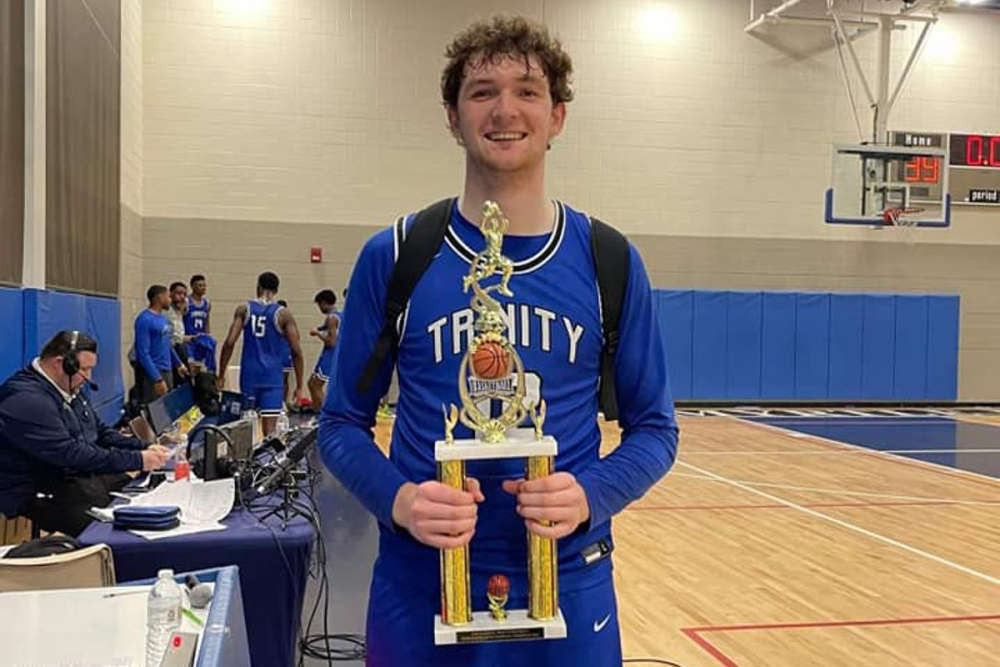 Photo credit: Facebook/@seamus.bland
The former Portarlington Kestrels player is currently playing with a college in the US.
Jamie Muldowney has been named on the Ireland U20's FIBA European Championships final 12-man squad.
The former Portarlington Kestrels player, who's currently playing collegiately in the United States at Coker University, will make his FIBA debut when the squad travels to Tbilisi in Georgia from July 15th - 24th.
Ireland were drawn in Group C earlier this year, alongside Hungary, Bulgaria and Latvia.
Also included is Lafayette College's CJ Fulton, who won the FIBA European Championship for Small Countries with the Ireland senior squad in 2021, and has been included in the extended squad for two upcoming FIBA EuroBasket games.