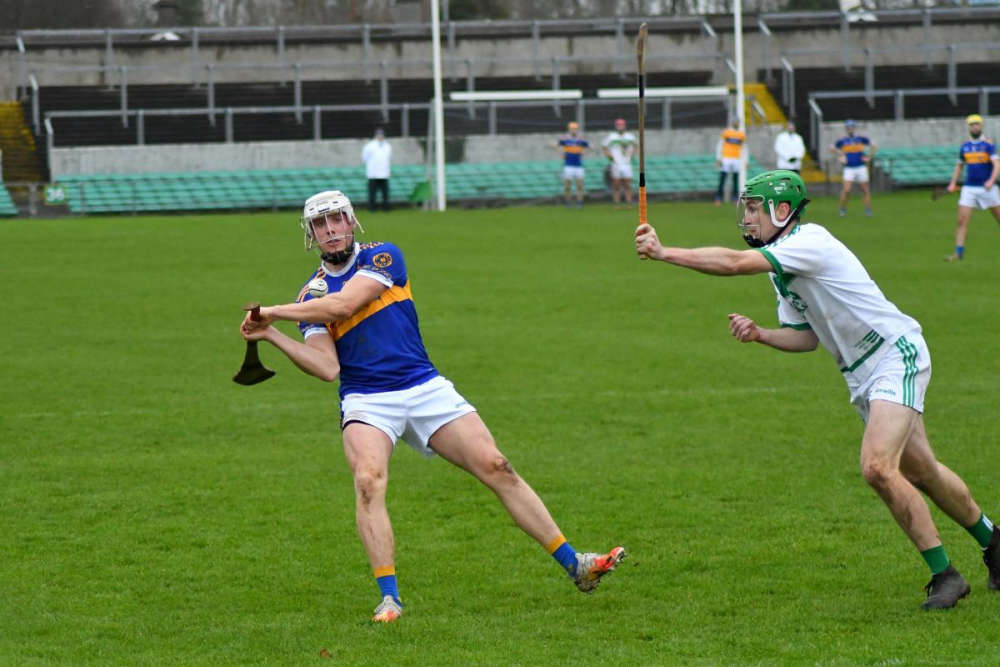 Photo Credit Dave Boylan
TJ Reid was impressed by St.Rynagh's in O'Connor Park.
There was heartbreak for St. Rynagh's on home soil on Sunday afternoon but within that came a performance that the team, management and parish can be proud of against the All-Ireland champions.
It's 2012 since Ballyhale last tasted defeat at provincial level when they've made it out of Kilkenny and St. Rynagh's gave them one of their biggest scares in that time in tough conditions.
Fantastic performances littered the pitch and the resiliency to bounce back from the concession of two early goals, even with a man advantage has to be admired.
Ultimately when the Kilkenny kingpins returned to their full compliment for the extra-time period and made use of their depth from the bench, it was just a bridge to far for the Offaly men who had left it all on the pitch in the first 60-minutes.
It isn't just local media and Offaly supporters taking note of the standard of that performance however. St. Rynagh's manager Ken Hogan commented in the aftermath that club hurling in the faithful county appears to be in a good place and it's hard to disagree with him, given the fine performances turned in by Clodiagh Gaels and Shamrocks at Intermediate and Junior level too.
Speaking afterwards, Kilkenny and Ballyhale legend TJ Reid was in agreement:
'They're a very good team, very skillful and the top team in Offaly so we are feeling grateful to get out with a win.'
It was a tough, hard-hitting physical game but thank god we came out the right side. We were worried for sure heading into the last few minutes of normal time. It was a tough battle there with the man down, but we kept going to the end. Three points down, we could have dropped the heads but we didn't and a lucky enough we got the break.
We started well with the goals and maybe mentally we thought it was going to be an easy game and then we didn't pursue our job as we should have.
They brought back a sweeper and we probably struggled to adjust to that for a long period. but look we're really looking forward to Croke Park next week now and we've to focus on getting our bodies right for that challenge.