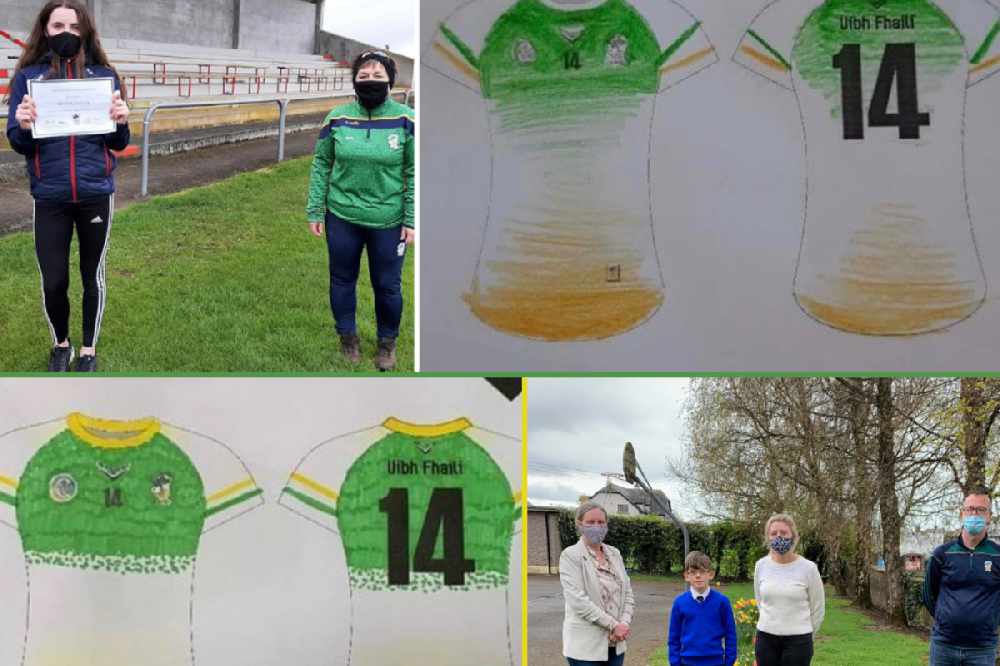 The designers are just ten and twelve-years-old.
When Offaly Camogie return to the field in 2021, they'll be taking the term "pride in the jersey" to a whole new level.
That's because two of their young supporters have put their thinking caps on and designed their kit.
It was part of a competition which reached over 400 children in the Faithful County and beyond.
Midlands103's Robert Fahy has been meeting some of the people involved, starting with the brain behind the home jersey, 10 year-old Aaron Dooley: