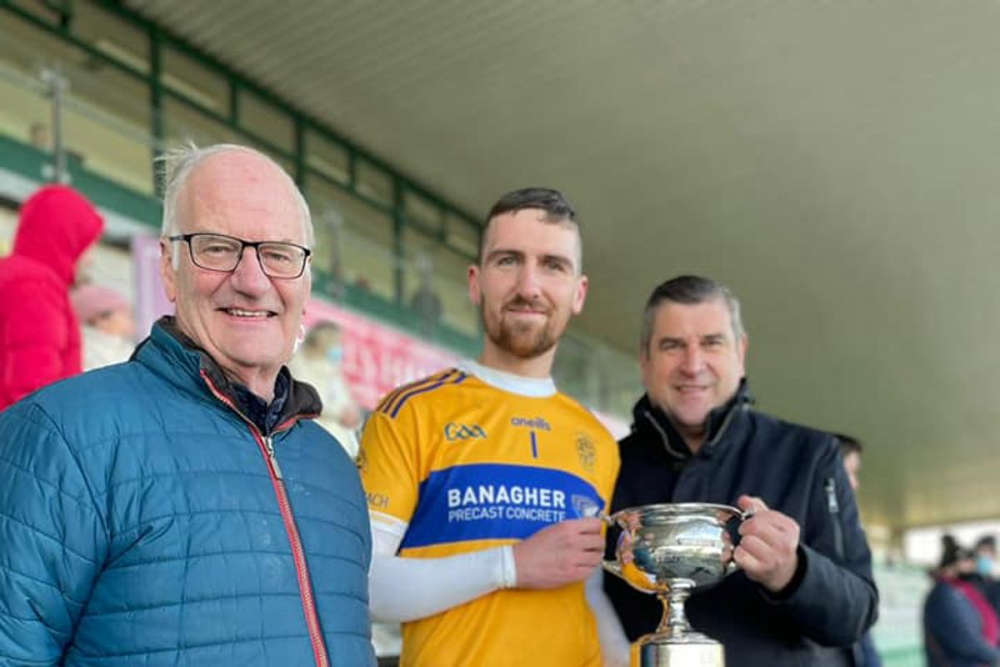 Photo Credit: Offaly GAA
A last gasp goal saw them over the line against Coolderry.
Ken Hogan is well known in Offaly hurling circles having managed a number of teams to success.
He's been around the block and done it numerous times and commands respect of everyone around him for doing so.
The veteran boss was under no illusions after seeing a late Stephen Quirke goal secure his side a 3rd Sean Robbins trophy on the spin and another shot at a Leinster club campaign.
16-wides from his forwards will be disappointing for Hogan as will various other aspects of the performance, but a lot of that was down to the efforts of their vanquished opposition Coolderry.
Their young guns stifled the St. Rynaghs attack superbly and but for a late Ben Conneely hook in the build up to Quirke's goal, they could be talking about one of the great upsets on finals day in the faithful county.
The St. Rynagh's boss acknowledged that afterwards:
County finals take on lives of their own.
This was one hell of a dogfight. Coolderry what a fantastic club, my heart goes out to them because those young fellas in particular, we talk about the elder statesmen in the club but the young men in those jerseys came of age today.
They were absolutely fantastic. This is what the blue-ribband event is all about, two teams fighting for everything tooth and nail.
Theo English used to say medals don't come in the post, you have to go out and earn them and my god did we earn that today.
We had to use the bench and change a couple of things around.
It was just one of those days where it was really hard, hard, hard. We just kept in the game and Aidan Treacy took that '65' when maybe lads were saying lob it in, he took the point and that allowed us to go for the equaliser.
Besides the hurling, these games come down to blood and guts and what you're willing to do for your parish and we got the rub of the green today.
Coolderry got it in 2015 with Joseph Brady's great goal. We were in a situation today and the shoe was on the other foot and fate intervened I suppose if anything and we had the luck of the draw, it's as simple as that.
The Offaly side haven't fared all too well in Leinster in recent times and the draw has not been kind once again with the winners of a meeting between the Carlow and Kilkenny champions lying in wait.