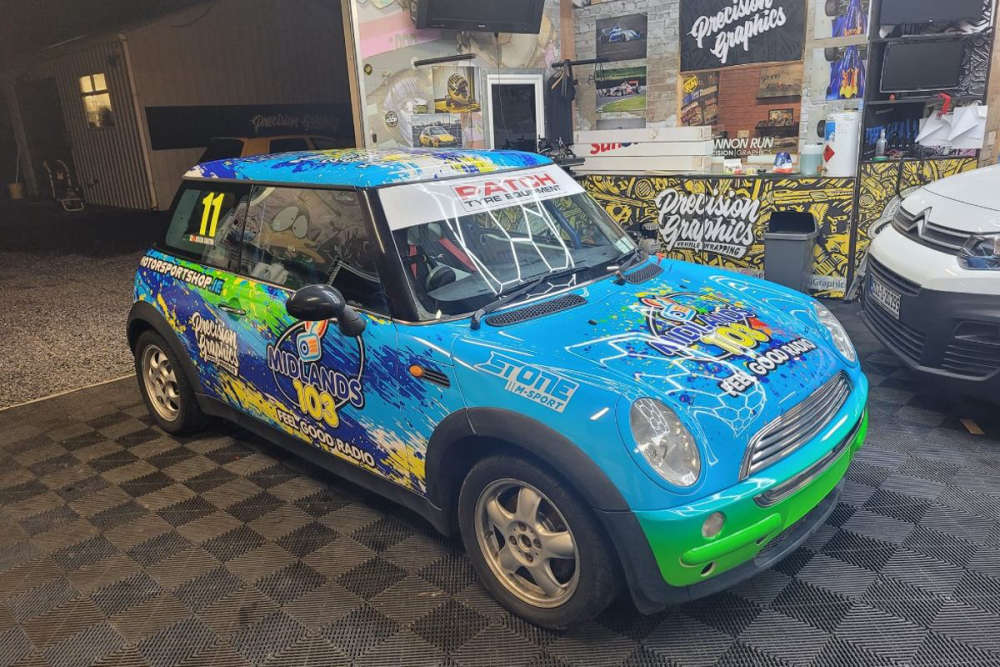 Ailish Sexton is back racing the Midlands 103 Mini
A Midlands teenager will be returning to rally cross action at Mondello this weekend.
Ailish Sexton will be racing her Midlands 103 Mini R50 through mixed conditions of gravel, tarmac and plenty rain.
Rounds five and six of the Junior Championship will take place over Saturday and Sunday.
She returns after an extended break following her participation in rounds one and two after breaking her arm.
Ailish's Father, Brian, says a calm approach will be crucial: