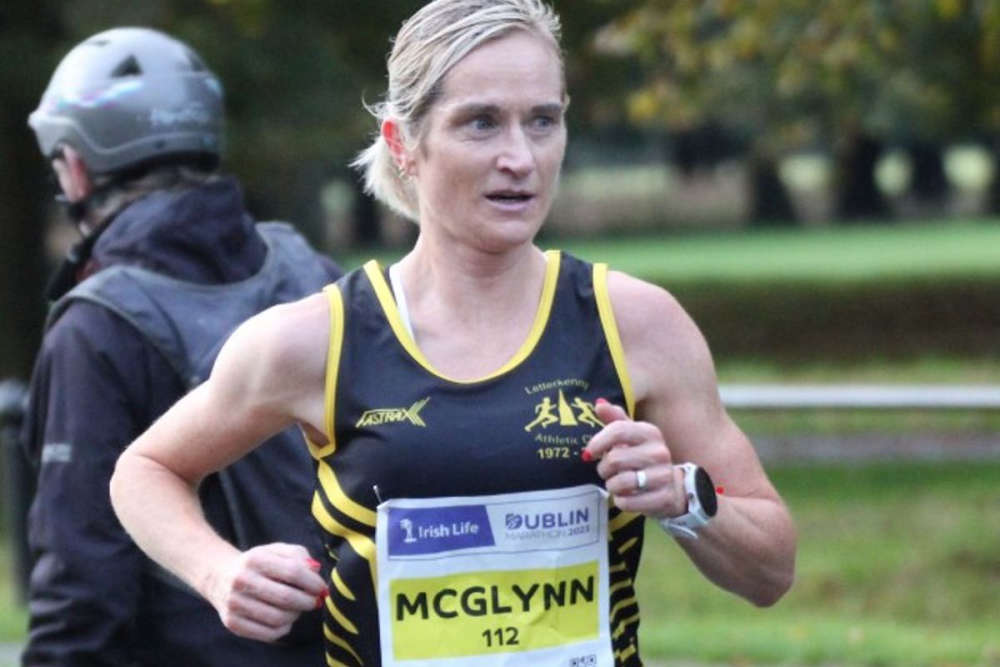 Ann Marie McGlynn was the fastest Irish runner.
An Offaly athlete has been crowned the new National Marathon Champion.
Mucklagh woman Ann Marie McGlynn who runs with Letterkenny AC finished as the first Irish lady with a time of 2:34:13.
There were 60 runners who competed from Mullingar and Tullamore Harriers, Ray Hynes was the first to finish from Mullingar, and Eimhin Kenny was the fastest from Tullamore.
While 12 St Abban's runners flew the Laois flag in Dublin.
Colin Coyne was the first from the club to hit the finish line.
Kemal Husen from Ethiopia was this year's overall winner setting a new record for this marathon, completing it in two hours, six minutes and 52 seconds.
Ethiopia's Sorome Negash was the overall winner of the women's race finishing in a personal best time of 2:26:22.
Meanwhile the race's organisers have apologised after a typo appeared on this years medals.
The medal includes a quote by WB Yeats and describes him as a NOBLE prize winner, rather than Nobel.
Organisers say they pride themselves on high event standards and they've fallen below the standards in medal design.
They say they missed the typo, and will put a more robust sign off process in place for next year.