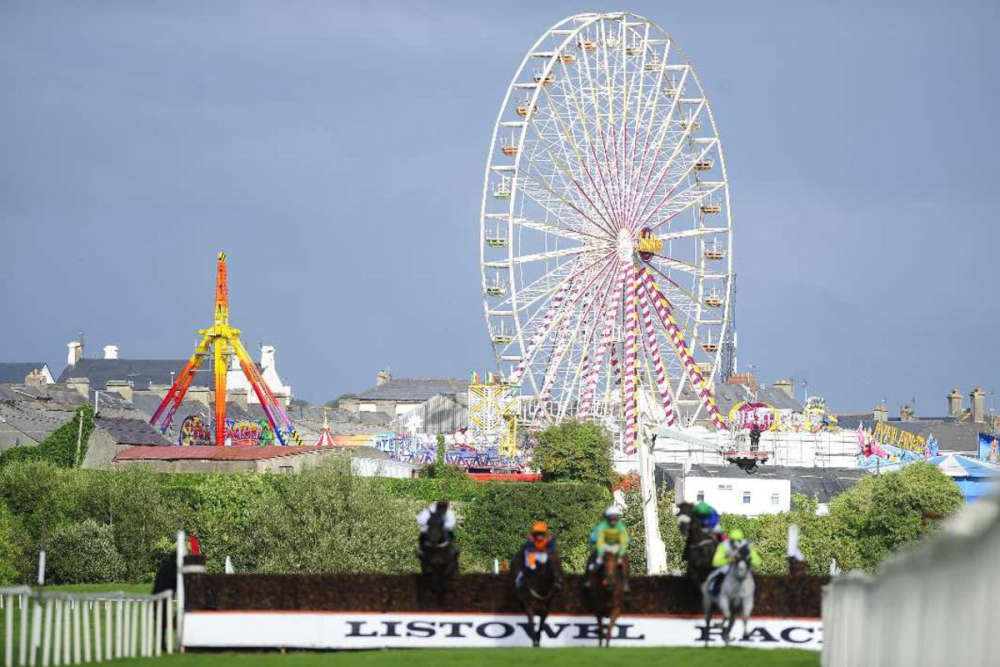 The measures are to encourage a more holistic approach in the weigh-room.
The Horse Racing Ireland (HRI) Board has approved increases to the riding weights under both codes to assist jockeys with making weight.
At the most recent meeting on Friday last, the HRI Board endorsed this and other recommendations from the HRI Programmes Committee which had set up a cross-industry Jockeys Supports Working Group to consider the issues of jockeys' weights.
This group concluded that a holistic approach to providing additional supports for jockeys was required, looking at issues beyond just the weights. Three sub-groups were set up to examine the areas of weights, racecourse facilities for jockeys and non-raceday supports, with a series of recommendations coming forward supported by a broad consensus in most cases.
The IHRB Senior Medical Officer (SMO) Dr Jennifer Pugh presented concerns to the group regarding the increasing stature of the current jockey population and their weight making practices to achieve racing weights. Major physical health effects of making weight include dehydration, malnutrition and poor bone health. Mental health effects are also pronounced.
An interim 2lb across-the-board increase to weights in all races under both codes was agreed in June 2020 due to the closure of some racecourse facilities for jockeys. The evidence provided by the SMO was that this increase has proved very beneficial in terms of reducing the number of occasions when overweight is carried, with the rate reduced by 84% under both codes.
On that basis, HRI has agreed that the 2lb weight increase will be retained on a permanent basis under both codes, meaning a standard top weight in Flat handicaps of 10st 2lb and in National Hunt (NH) handicaps of 12st. It has been agreed that there will be minor adjustments to some weight structures in NH racing where the lowest riding weights would still be high – e.g. beginner's chases/ maiden hurdles to be 11st 12lb rather than 12 stone and INH Flat races to be 12st rather than 12st 2lb.
The HRI Board has also agreed that, with effect from February 1 2022, the minimum weight will be permanently increased from the previous pre-Covid 8st 4lb to 8st 7lb for Flat races (+3lb), from 9st 10lb to 10st for NH races (+4lb) and from 10st 4lb to 10st 7lb for Qualified Rider races (+3lb).
In addition to the weights increases, there is also a commitment from HRI to examine ways in which non-raceday supports can be expanded through the Jockeys Pathway programme to further educate jockeys and to provide the supports required to make weight using healthier and safer methods as part of the holistic approach to this area.
Dr Jennifer Pugh, IHRB SMO, welcomed the announcement:
"I very much welcome these changes to the weight structures which are crucial as we continue to improve the physical and mental health of our jockeys. I look forward to close collaboration with HRI through its equuip division and our other supportive industry partners as we continue to improve our educational and wellbeing supports, to ensure healthy weight making practices become the norm. I wish to thank HRI and the Jockey Supports Working Group for their time and support in recent months in achieving these changes."
Jason Morris, HRI Director of Racing, said:
"HRI has taken a number of recent measures which will be of assistance to the health and welfare of jockeys, including the permanent retention of 48-hour declarations, which allows jockeys longer preparation for weights, and the introduction of breaks in the season under both codes. The HRI Programmes Committee accepted the advice received from the Jockeys Supports Working Group to retain the 2lb increase introduced in June 2020 on a permanent basis and to go further in raising the minimum weights under both codes, noting that that these measures were supported by the Irish Jockeys Association."