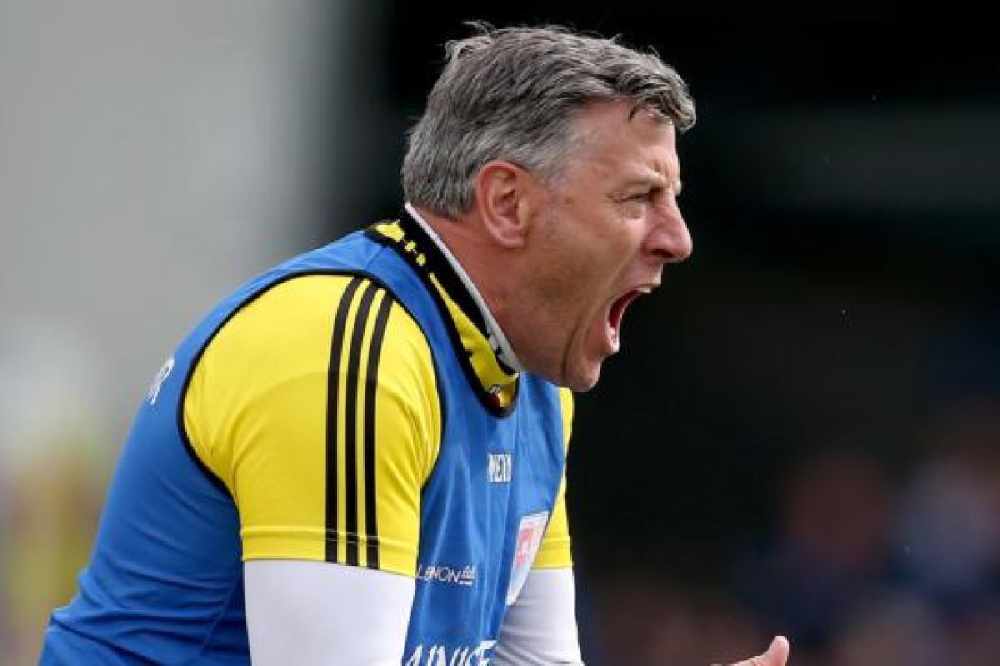 Jack Sheedy has had a previous stint with Longford at inter-county level.
Former Dublin footballer Jack Sheedy is the new Mullingar senior football manager.
The Lucan Sarsfields club man lined out for the Dubs between 1990 and 1995.
He managed Longford between 2013 and 2015 and led Moorefield to the Kildare senior football title a decade ago.
Statement from the club:
At a meeting of the Mullingar Shamrocks executive held on Wednesday evening, the former Dublin footballer, Jack Sheedy was appointed manager of the Mullingar Shamrocks senior football team for the 2021 season. This is a significant break with tradition as the club has normally appointed its senior manager from inside the club.
As a member of the Lucan Sarsfields club, Jack Sheedy played 21 senior championship and 40 league matches for Dublin between November 1990 and March 1995.
Sheedy made his championship debut for Dublin against Meath in the first round of the Leinster Senior Football Championship in 1991. The series famously finished after four games with Dublin losing by a point. He went on to win Leinster championships with Dublin in 1992, 1993 and 1994. He played on the Dublin team beaten in the 1992 All-Ireland final by Donegal and on the team beaten by Down in the 1994 final. Derry pipped Dublin by a point in the 1993 All-Ireland semi-final. He was chosen at midfield on the 1994 All-Star football team.
In sport timing is everything; Jack Sheedy's cruciate injury in May 1995 couldn't have happened at a more unfortunate time as Dublin went on to win the All-Ireland title defeating Tyrone in the final with present Mullingar Shamrocks LGF senior team manager and long time club member, Robbie Boyle (Erin's Isle) making his senior championship debut, as a second-half replacement for Mick Galvin.
Jack Sheedy also won two National Football League medals with Dublin in 1991 and 1993. Sheedy guided Moorfield to the 2010 Kildare senior football title and his most high profile management post was with Longford in 2013-2015 when he guided the county to promotion to Division 3 and to a decent championship run in his second year in charge.
We wish Jack Sheedy the best of luck with our senior footballers for the new season. Uniquely, both Mullingar Shamrocks senior teams are now managed by former Dublin players of the 1990s.