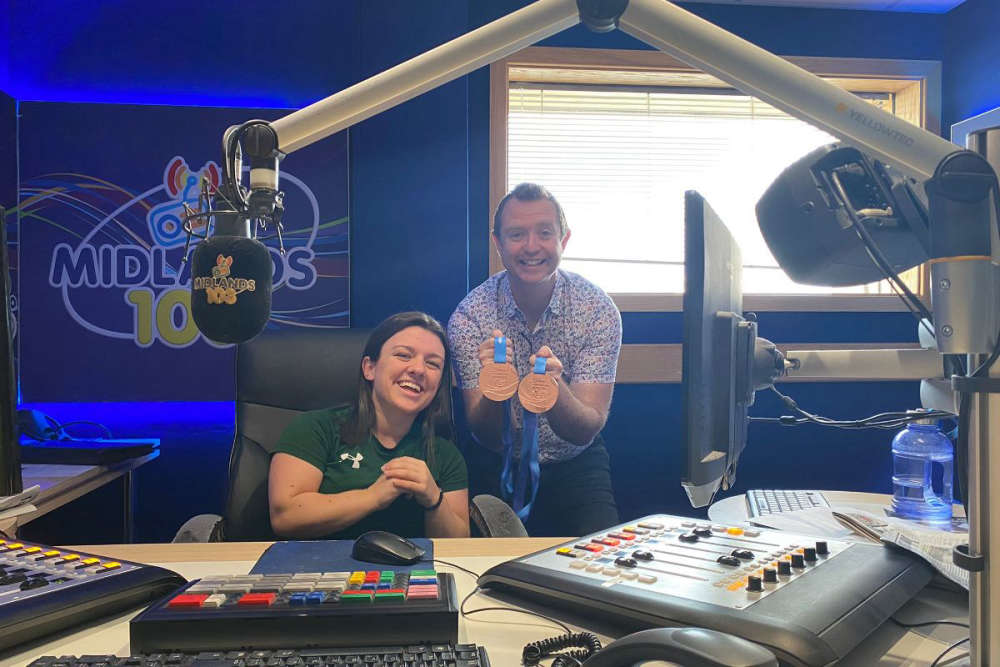 Nicole Turner with Midlands 103's Will Faulkner
Nicole brought two bronze medals home to Portarlington.
Nicole Turner is already looking to the future, less than a week on from the World Para-Swimming Championships in Madeira.
She brought two bronze medals back to Portarlington, finishing third in the 200 metres Individual Medley and the 500 metres Butterfly.
The Irish team returned from Portugal with five medals in total.
Nicole has been telling Will Faulkner on Midlands Today that there's no time to rest...