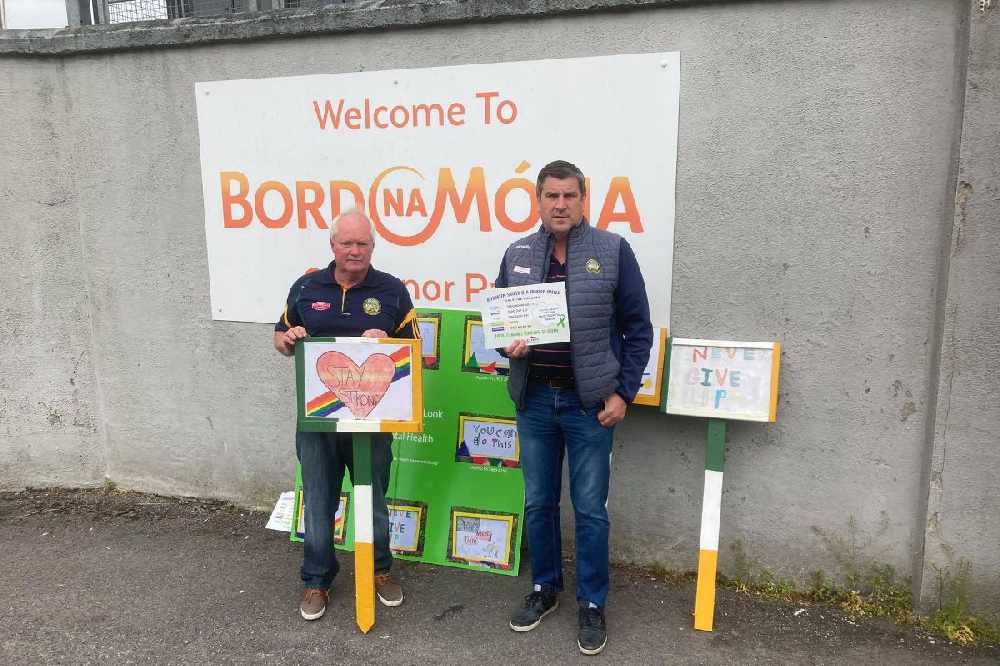 Superb gesture from the lads following their victory over Fermanagh.
An Offaly man whos signs featuring positive messages have been a welcome addition across the county, has had a ringing endorsement following the Faithful's promotion back to Division Two of the Allianz Football League.
His mental health awareness campaign has reached and help many people during the covid-19 pandemic.
We've previously caught up with Ray on a number of occasions, starting with this chat two years ago:
After the match on Saturday, Ray caught up with a few players and Offaly chairman Michael Duignan, saying:
When a person is going through a period of depression it is hard to see the light at the end of the tunnel or ever imagine feeling happy again. I went through it all myself a few years back and with the right help I came through. The excitement I was feeling when the Offaly team won their match on Saturday evening hit home to me just how far I had come since those dark days.
The football match I am talking about was played in Tullamore, and after the final whistle I went to congratulate the team and have a chat with the team about my mental health awareness campaign.
He added:
The lads were delighted to lend their support and I had my signs in the car so we had the opportunity to get a few pictures with the team and some of the trainers.
A huge thanks to Michael Duigan and John Maughan for their support, as well as their words of advice and encouragement for the whole issue of depression and suicide. Thanks also to Midlands 103 sport for their support as well.