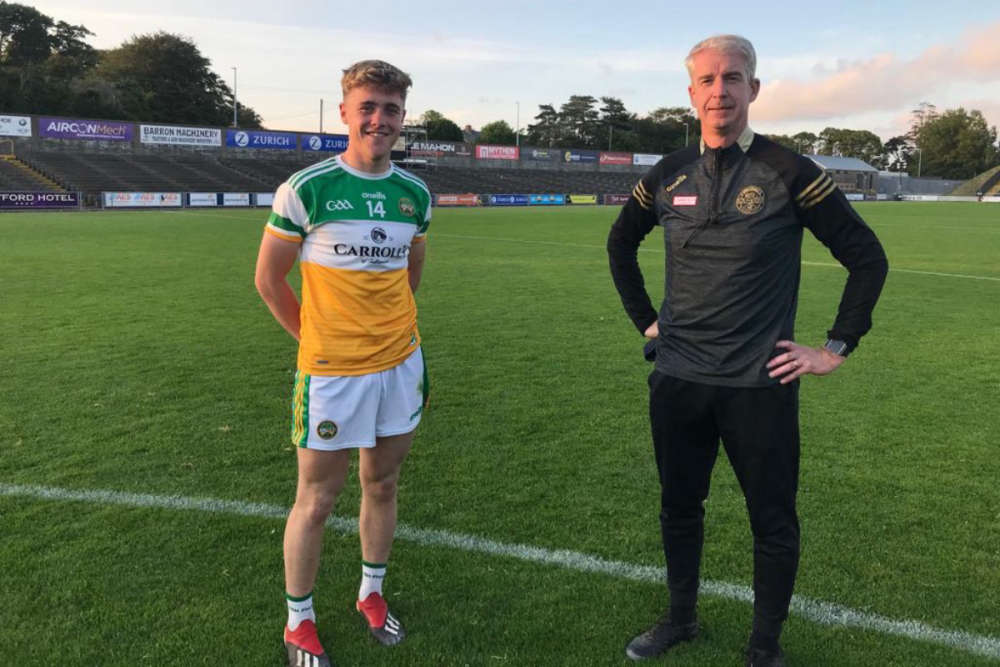 Declan Kelly and Jack Bryant are taking home the top individual honours.
Offaly are the big winners in this years EirGrid end of season awards for the U20 Championship.
Jack Bryant has been named overall player of the year for 2021, Declan Kelly has scooped the managerial gong, while the faithful have no fewer than six representatives on the all-star selection.
Lee Pearson, John Furlong, Cathal Flynn, Cathal O'Donoghue, Cormac Egan and Jack Bryant all making the cut.
Commenting on the awards, Uachtarán Chumann Lúthchleas Gael, Larry McCarthy said;
"Firstly, congratulations to all the recipients who received awards today. I also congratulate all the players and management who took part in this year's EirGrid GAA U20 Football Championship. You made it one that will be remembered for years to come.
"The players are following a well-worn and proven pathway in making the step from underage to senior status and football's rich history shows how these competitions help nurture and develop the senior stars of tomorrow. I look forward to seeing these young stars progress in the near future.
Finally, I would like to thank EirGrid for their ongoing support of the GAA. Their creative campaigns have added to the promotion and excitement around the U20 Championship and we look forward to working with them in the years to come."
Michael Mahon, Chief Infrastructure Officer at EirGrid, commented:
"On behalf of all at EirGrid, I would like to extend our congratulations to the 20 players honoured on today's prestigious list. The talent we witnessed in the 2021 championship was incredible and each of these young players did their counties proud._
"It is fitting that the EirGrid U20 Player of the Year and the EirGrid Manager of the Year hail from County Offaly given their remarkable journey this season winning the U20 All-Ireland Football Championship for the first time since 1988. Both Jack and Declan were instrumental in the county's success this year.
"Finally, well done to all our winners and thank you for making the EirGrid GAA Football U20 All-Ireland Championship such an outstanding competition. We look forward to seeing what the future holds for these exceptional footballers."
The team in full is:
Tom Smyth (Down)
Charlie Smyth (Down)
Lee Pearson (Offaly)
John Furlong (Offaly)
Colin Walsh (Roscommon)
Paddy Gavin (Roscommon)
Diarmaid Phelan (Cork)
Ruairí Keane (Mayo)
Rory Dwyer (Dublin)
Cathal Flynn (Offaly)
Cathal Donoghue (Offaly)
Cormac Egan (Offaly)
Jack Bryant (Offaly)
Daire Cregg (Roscommon)
James Fitzpatrick (Roscommon)
Seán Jones (Monaghan)
Shealan Johnston (Down)
Jack Cahalane (Cork)
David Buckley (Cork)
Seán O'Connor (Tipperary)