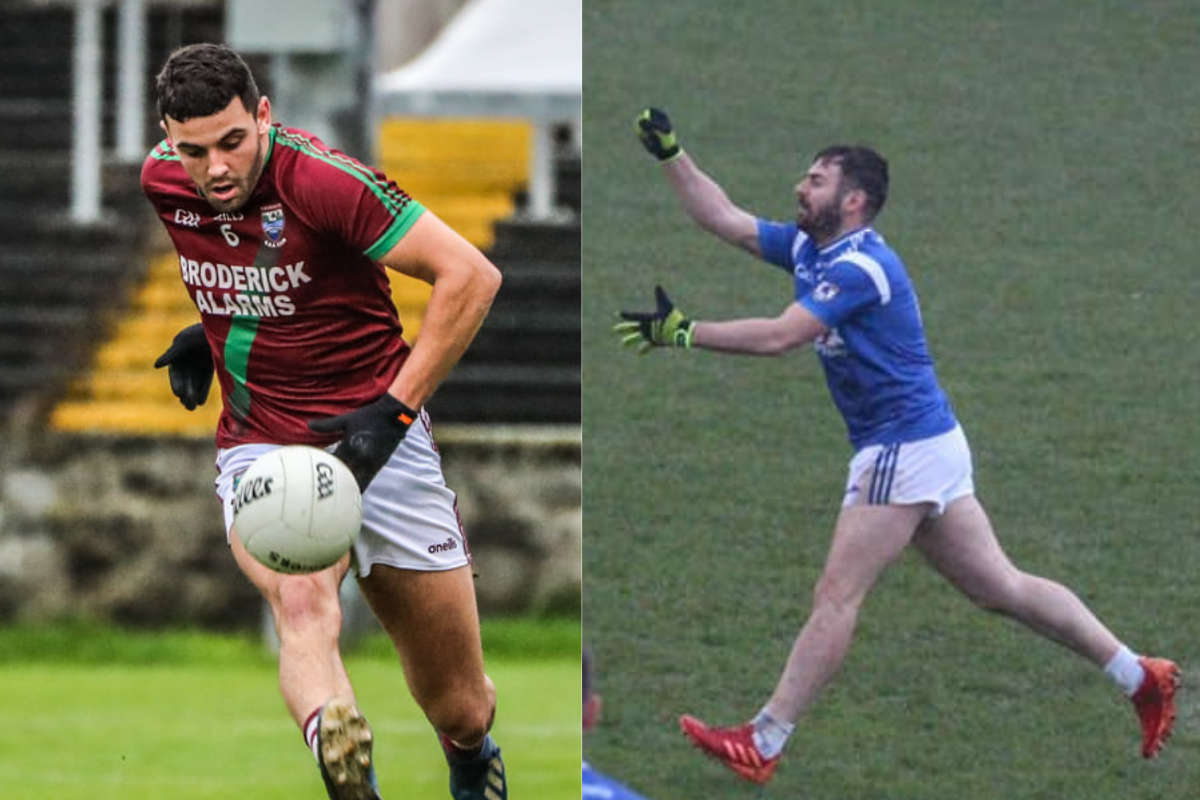 It promises to be a titanic battle between the Laois and Westmeath champions.
The champions of Laois meet the champions of Westmeath for a day out in Croke Park and a place in the Leinster senior club football semi-finals.
It has a brilliant ring to it and both teams appear set to live up to that billing.
There's contrasting histories in the build up to this. St. Lomans having notched up plenty of appearances at provincial level and getting all the way to the Leinster final in 2017, against the team who hasn't ventured outside the county since before some of their current stars were born or being toilet trained.
None of that of course will matter for those between the white lines come 2pm on Sunday afternoon, but for those in the stand who've followed clubs through thick and thin awaiting a big day in the sun, it's an interesting conversation starter with their opposing fans.
These teams are well used to playing one another however, as both managers have arranged challenge games over the course of the last two years.
By all accounts it is St. Lomans who've had the better of those encounters. Will that give them a slight mental edge in this one? No one knows that either.
That's the beauty of provincial championship games. New markers, new playing styles, new clubs, new colours. It's all new for the majority fo teams who get to this stage and Portarlington manager Martin Murphy says there's a different kind of buzz in the build-up:
Yeah, it's a whole new game for us and for the team and for the people of Portarlington, the supporters. You know 20-years waiting for an opportunity to look at their team playing in a separate competition to the county championship.
So yeah, we're really looking forward to it and there's a great buzz around the town in Portarlington in the last few days.
On their opponent's St. Lomans:
In fairness you have to respect the team that has played in the last seven and won five of the last seven county titles in Westmeath so you know were going into the game on Sunday and we will respect them greatly as you have to with any team when you reach this stage.
They've performed reasonably well in Leinster when they've got there, and you know, unfortunately, beaten narrowly by Moorefield in a final three or four years ago.
I know Declan will have them well primed. We've played him a couple of times over the last couple of years and they've beaten us on each occasion. So, you know momentum is on their side from the point of view of experience.
But look at it's a whole new thing for us and hopefully lads can, as I said before, try to take the shackles off and go out and enjoy the game on Sunday.
The gap of three week's between games is the longest players in Portarlington will have faced in a considerable length of time, how have they been taking the cooling off period?
Lads are very anxious to get back on the horse and get back playing because you know three weeks without a game it's difficult and with the full week lost to celebrations, you've minimal time to prep the team and it's only really since Sunday that we've got back into a little bit of momentum and hopefully lads will perform well on Sunday.
I know they're chomping at the bit to get back on out there and show what they've got.
And how will it feel coming up against a familiar face on the opposite sideline, Murphy is his usual measured self:
No, like Declan knows me inside out and he knows what to expect on Sunday and I'm sure he has his homework done on Portarlington and vice versa.
We've replayed their county final replay and you know they're good team. They're well set up and play something similar to ourselves in terms of transition game that you know when they turn it over, they come very fast and hard at you.
And you know they're well settled and structured in defence.
So look, we're expecting a very tough battle, a close fought game and hopefully we just have enough in the tank and to get to get us over the line on Sunday and get to the semi-final.
St. Lomans boss Declan Kelly was equally complimentary of Portarlington and his opposite number.
He first spoke about getting back on the horse in the aftermath of their replay win over Garrycastle:
Yeah, it's been pretty good I suppose, we were back the Wednesday after the county final and we had three sessions last week and two this week and the game on Sunday, so it's been fairly positive and look the pressure is off so to speak you've done the business in your own county and the Leinster championship is a whole new ball game, so I think the lads are looking forward to it without a doubt.
On Portarlington themselves:
In fairness they've put two back-to-back over in Laois. They've taken out Portlaoise very convincingly in their county final by all reports and they've won a couple of u20s and had a lot of lads on the Laois senior and under 20 panels.
Maybe three or four years ago they would have been touted as a coming team and as well all know, not all coming teams make it to the top so credit to Martin Murphy, I mean it's his third year over them and they've won two county titles so at the present moment in time they're definitely the standard bearers in Laois.
I know Martin, would we chat regular enough anyway and we know very well in fairness. I suppose at this time of year, you'd often find conditions will have a big bearing on things, so it depends on what they're like on Sunday.
On what it takes to be successful outside your own county:
Leinster club games are usually fairly ground out results. It's the team who makes less mistakes and stops goals from going in that probably have a good chance of getting over the line on the day.
We've always operated on the day you're trying to assess how the game is going, and if you need to make adjustments that you try to work around it.
Star man John Heslin has been playing through a couple of issues, but Kelly is confident that he will be ready to go for a huge game this Sunday:
Yeah, he's been going ok. He's been doing whatever bit of training we've done so there shouldn't be any issue there.
There is a couple of other lads carrying knocks, but we will assess them at our last training session before Sunday.
I know lads want to be playing this time of year, but the games come thick and fast, and you pick up a knock it can keep you out for a couple of weeks, but we are hoping to have a fairly clean bill of health for Sunday.