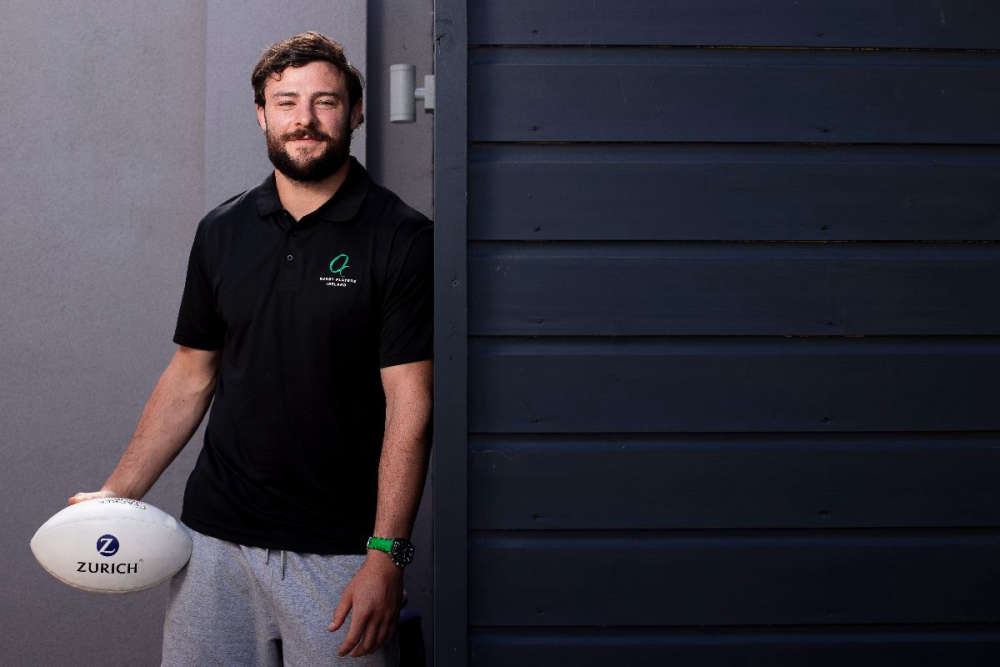 He faced competition from three other players.
Robbie Henshaw has been named the Zurich Irish Rugby Players' Player of the year.
It's the first time that Henshaw has taken home the senior award, having previously won the Nevin Spence Young Player of the Year award on three occasions.
Henshaw's form last season saw him nominated for the Six Nations Player of the Tournament, while he was also a central feature of the Lions tour to South Africa in the summer.
He wins the award ahead of Connacht's Tom Daly and his fellow Lions tourists Tadhg Beirne and Iain Henderson.
On receiving his award, Henshaw commented:
"The 2020/21 campaign will always stand out in my mind because the circumstances under which we played were so unique. I'm hugely honoured to win this award but I think the wider rugby community also deserve great credit for how they kept the show on the road to give players like Tadhg, Tom, Iain and I the opportunity to go out to play for club and country."
Simon Keogh, CEO of Rugby Players Ireland commented:
"While we would have loved to have celebrated the 2019/20 campaign at the season's end, nothing has been as it was over the past 18 months. Nevertheless, we feel it is important to acknowledge the efforts of our members who continued to perform to the best of their abilities both on and off the field during the most unusual time in their careers. I wish to congratulate all of our winners and applaud our members for their efforts."
Anthony Brennan, CEO of Zurich Ireland said:
"Zurich is proud to once again acknowledge and celebrate the achievements of Rugby Players in Ireland, who have given us so many reasons to celebrate in these challenging times, while also making a real contribution to society and the health, mood and wellbeing of people across the country. We congratulate all the recipients on winning a Zurich Irish Rugby Award which is one of the highest honours a player can receive in the game here in Ireland. We are also delighted to support Rugby Players Ireland who continue to ensure that all players avail of the help they need to enable their on-field performances."
Nominees:
Tadhg Beirne
Tom Daly
Iain Henderson