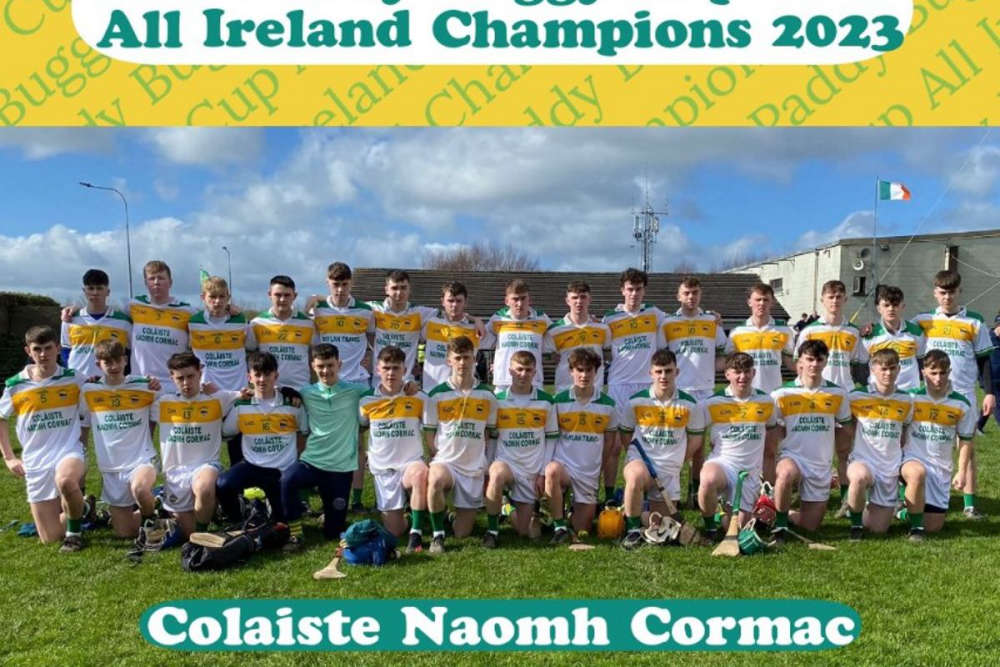 Adam Screeney managed to land 2-13 of the 2-17 scored by the Offaly school.
The midlands have new All Ireland Champions.
Kilcormac were crowned All-Ireland Post Primary Schools Senior Hurling 'B' Champions after beating Bandon's Hamilton High School 2-17 to 0-14 on Saturday.
Adam Screeney will take the majority of the plaudits after landing a remarkable 2-13 of the Offaly's school's scores.
Captain Alex Kavanagh, who lifted the Paddy Buggy Cup, chipped in with two as did Daniel Hand.