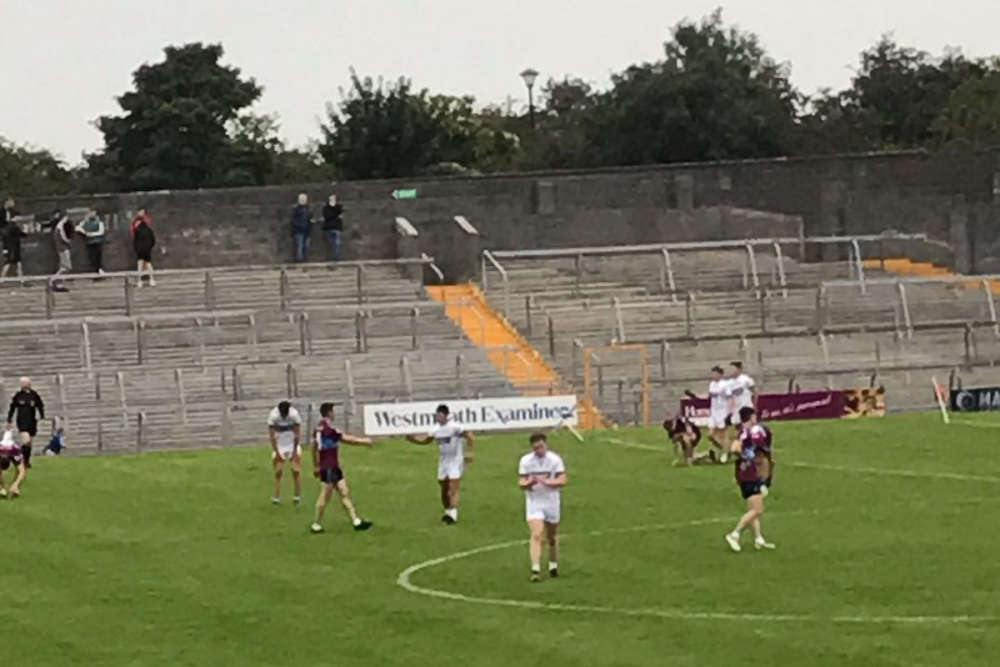 Group one is proving to be a tight contest.
St. Loman's Mullingar manager Declan Kelly says their victory over Tyrellspass last weekend was crucial to get their championship back on track.
A late goal put a bit of gloss on the scoreline in the repeat of the 2020 Westmeath Senior Football decider.
They have five points to spare over the basement dwellers in group one of the senior football championship.
It atones for their recent defeats to The Downs and Coralstown-Kinnegad in the opening two rounds.
Speaking to Gerry Russell for us afterwards, Kelly said:
'That group is getting fairly tight at the moment. Coralstown-Kinnegad and The Downs are three from three but the rest of us are winning and losing but we needed to get the two points.
They came out in the second half and got the goal and then we got a penalty and missed it and it left the game tight up until we got the goal at the end.
The group itself is very very competitive, there's not much separating any of the teams.
Last year's finalists are still without Westmeath's leading scorer from 2021 John Heslin, the manager says he's still a bit away from making a comeback:
'The knee is obviously giving him a bit of trouble, he got a bit of work done on it when he finished up with Westmeath. It's giving him a bit of trouble still.
In relation to when he will be available we're not sure. It's a case of looking after him. We're not going to put him out there if he's not fit and that's where it is at the moment.
In relation to next up in the championship, Kelly knows it is a tough task in store:
There's a lot of work to be done. It's Garrycastle next and with all the teams in the group there's not a lot separating any of the teams. We missed a few chances out there today that we might not get away with the next day.
You'd be hoping tonight's win will give the lads a little confidence. There first two performances were not good enough to win matches that's the reality of it and I'm not so sure that effort tonight will be good enough against Garrycastle next time around.
Westmeath Senior Football Championship results in full:
St Loman's Mullingar 2 - 9 v 1 - 7 Tyrrellspass GAA
Athlone 2 - 3 v 1-15 Coralstown-Kinnegad
Na Dúnta 2 - 8 v 0-13 Garrycastle G.A.A. Club
Shandonagh Gaa 1 - 11 v 0-14 Moate All Whites
Mullingar Shamrocks 3 - 11 v 2-10 Cill Liúcainne/Killucan
Rosemount 0 - 13 v 1-10 Caulry