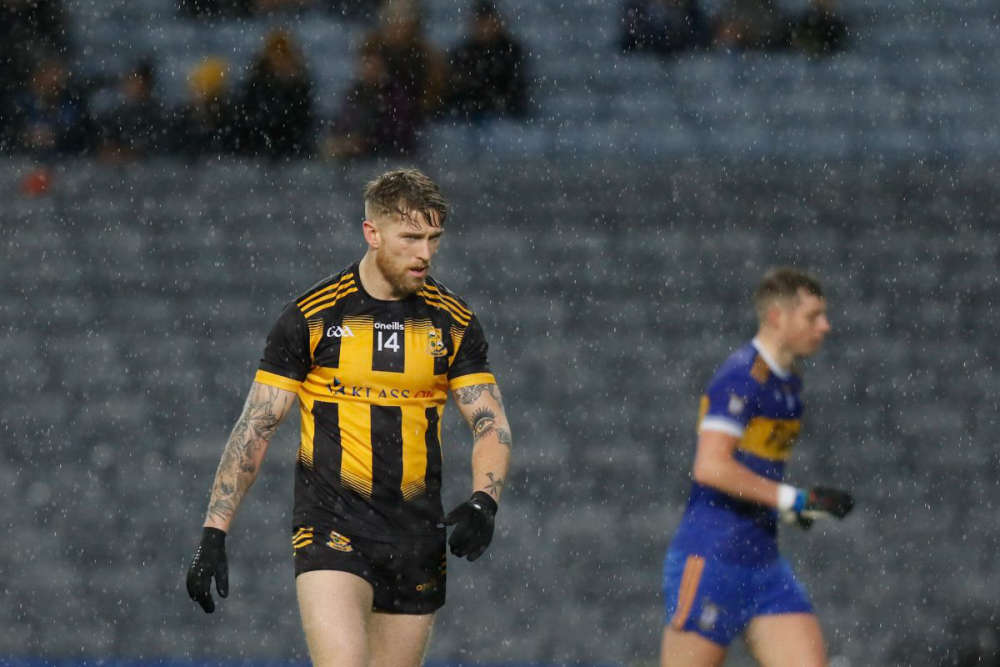 Photo Credit: Raymond Commins
The Downs' star forward is reflecting on a remarkable year.
Luke Loughlin is keeping a sense of perspective after his Downs side were well beaten in this year's Leinster football final.
The Westmeath champions rallied in the second half against Kilmacud Crokes to close down an 11 point deficit at half time.
The final score in Croke Park was 1-12 to 0-8.
Loughlin says his struggles have helped him understand what really matters in life: