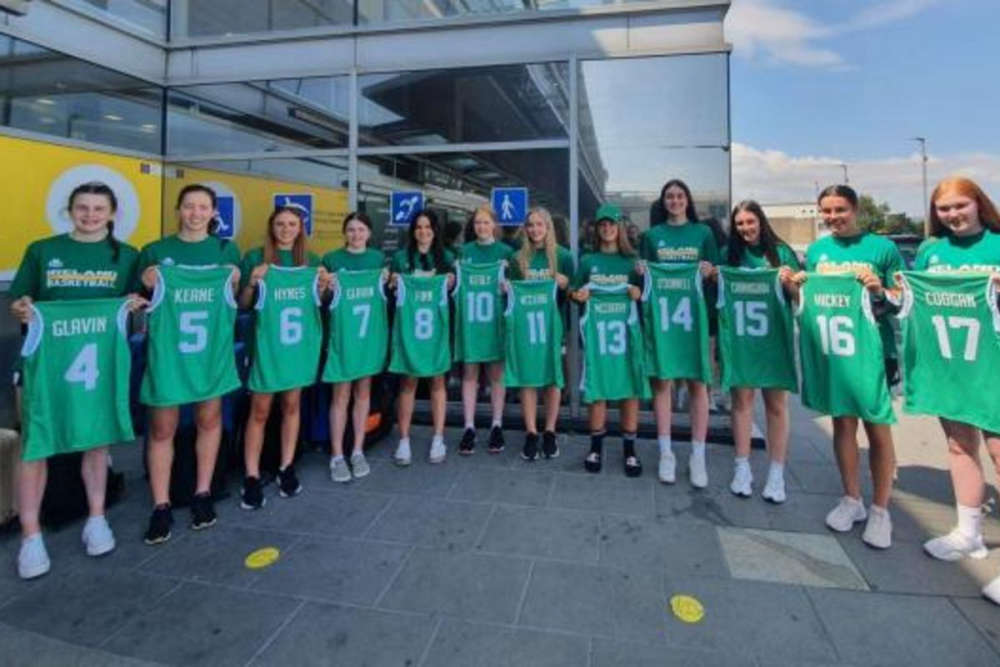 Photo Credit: Basketball Ireland
Ireland will play five games between now and Sunday.
The Ireland U-18 squad begin the FIBA Challengers event in the Czech Republic this afternoon.
They're the seeded team in group B which also includes Lithuania, hosts Czech Republic, Hungary, Turkey and Serbia.
The competition is taking place as a replacement for the European Championships that were lost during the covid crisis.
It all starts this afternoon against Lithuania but here is what their schedule will look like for the rest of the group phase:
U18 Women's European Challengers - Ireland game schedule (Irish time):
Tues 27th July - Ireland v Lithuania (15.30)
Wed 28th July - Turkey v Ireland (12.30)
Thurs 29th July - Ireland v Czech Republic (18.30)
Fri 30th July - Rest Day
Sat 31st July - Serbia v Ireland (15.30)
Sun 1st Aug - Ireland v Hungary (10.30)
Tullamore twins Ellie and Emma Glavin will play a prominent role in the squad which has representation for nine clubs across the country.
The pair spoke to Basketball Ireland about their hopes in the build-up to the game:
Ireland squad
Lucy Coogan (Kilkenny Stars), Shannon Cunningham (Letterkenny Blaze), Hazel Finn (Maree BC), Ellie Glavin (Tullamore BC), Emma Glavin (Tullamore BC), Sarah Hickey (Waterford Wildcats), Rebecca Hynes (Meteors BC), Maria Kealy (Letterkenny Blaze), Sinéad Keane (Meteors BC), Paris McCarthy (St. Mary's Castleisland), Kara McCleane (Titans BC), Ella O'Donnell (Meteors BC)