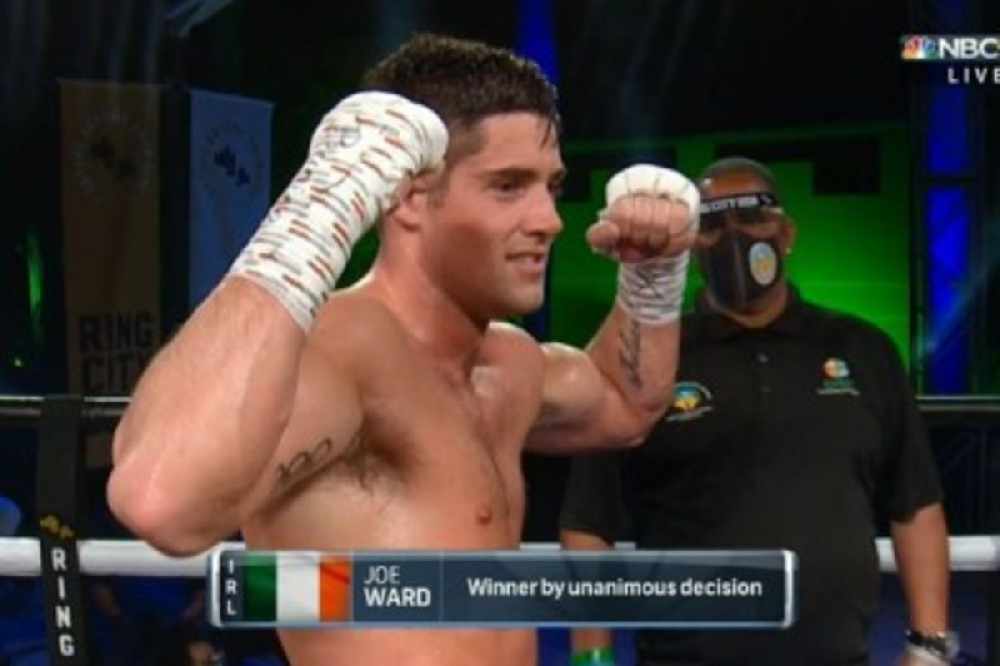 Photo credit: Ring City USA/NCBSN
He suffered a serious knee injury while facing the same opposition in 2019.
Joe Ward returned to winning ways to make his comeback from injury last night.
The Moate man dislocated his left knee cap in his professional debut in Madison Square Garden against Marco Delgado in October 2019.
And the 27 year saw off Delgado in a six-round rematch in Puerto Rico last night.
Ward is putting in work! #WardVsDelgado#RingCityUSA #NBCSN #ThursdayNightBoxing #AnyoneAnytimeAnywhere pic.twitter.com/4Exf2RymVE

— Ring City USA (@ringcityusa) March 19, 2021