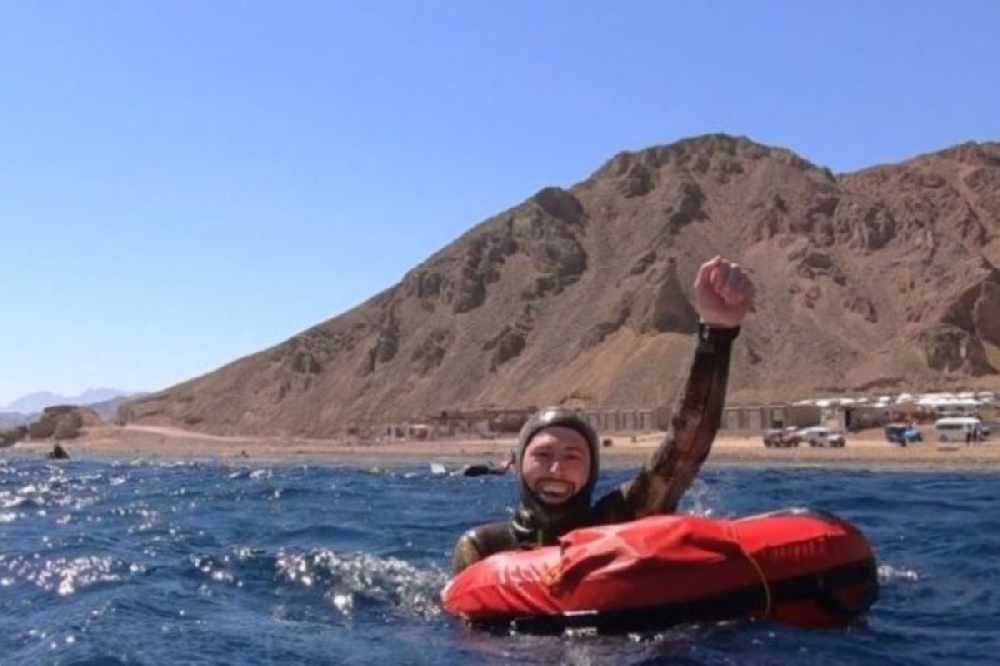 Dave McGowan completed the feat in Egypt this week.
A Westmeath diver has broken the Irish record in the bi-fin discipline after descending to a depth of 65 metres in 2 minutes - 2 seconds.
Dave McGowan needed 61m to break the record during the AIDA Freediving World Depth Competition in Egypt this week.
He got involved in the sport, which involves deep sea diving without the use of a breathing apparatus, seven years ago while on holidays.
The Mullingar man says the feeling at those depths is almost impossible to describe: