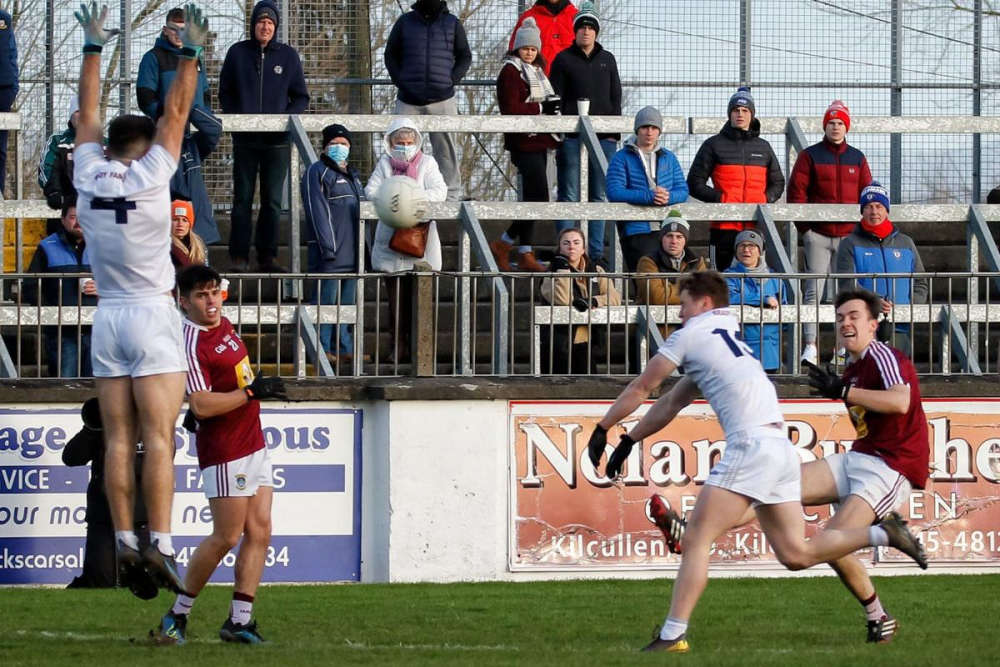 Photo Credit: Raymond Commins
There's also a change in time for the Lake County hurlers.
Leinster GAA have announced that Westmeath's O'Byrne Cup group game with Carlow has been cancelled.
It's understood that Carlow notified the provincial council that they'd be unable to field.
The cause is unknown, but the majority of teams in the country are struggling with a combination of early season injuries and confirmed cases of covid-19.
It wil be a source of disappointment for Jack Cooney, who would have been eager for his side to get back on the field and create some positive momenteum following an 11-point defeat to Kildare last weekend.
Tomorrow's scheduled O'Byrne Cup football clash v Carlow has now been cancelled.#iarmhiabu#westmeathgaa#maroonandwhitearmy pic.twitter.com/4sRFyAwhW5

— Westmeath GAA (@westmeath_gaa) January 14, 2022
A change in time is also been confirmed for Joe Fortune's debut as Westmeath hurling boss.
They'll now face Meath in a local derby in Dunganny, Trim at 12 noon on Sunday.
It's expected that a number of new faces will be named in the first squad of the new year.