Des Doyle
Back in September 1996 I was asked to present and produce an easy listening programme specially suited to Sunday mornings. And so Sunday Brunch with Des Doyle was born. From 9 am until 12 midday on Sundays I get to select music from my own collection and hope that there's 'something for everyone in the audience.' The show's promo says 'From Pavarotti to Presley' and that sums it up. We include all sorts of music, some of which listeners may not have heard before, or for many years.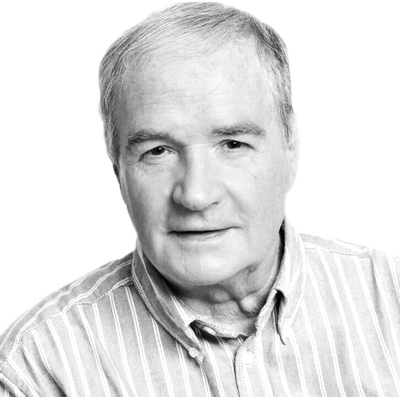 I didn't have a background in radio, so I've had a long apprenticeship. My career was in the printing industry. However, here I am after all these years still spinning the discs and talking nonsense. Either the listeners enjoy the variety of music, or Midlands 103 cannot find anyone else who will get out of bed early on Sunday mornings!
I greatly enjoy my three hours on Sunday Brunch together with the banter coming from listeners. The knowledge that people have of all types of music is astonishing and keeps me on my toes. And when people tell me that they listen every week, well that is the greatest compliment I can receive.