Kilbeggan Town Feature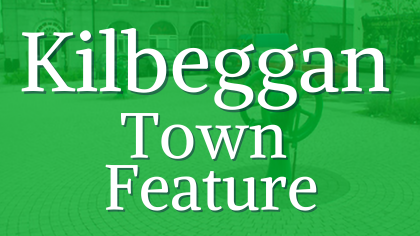 Midlands 103 brought the energy and excitement of Kilbeggan to your doorstep with an all-day feature that left everyone buzzing.
From 9 am to 12 pm, Will Faulkner kicked off the day in Kilbeggan live from Market Square, thanks to Prisma Financial. Following Will Faulkner, Carl James hosted the Afternoon Show, brought to you by Midland Motor Factors, Kilbeggan's car parts haven. Drivetime with Roy Jennings became even more exciting, thanks to Moran Motors Kilbeggan. There were games, interviews, and mentions from local businesses like AA Ventilation, Fox Physiotherapy, Shanette Sheds, Guilfoyle Boilers, Fraber, O'Grady Funeral Directors, Written in Stone, and KMK. Plus, a host of giveaways, including vouchers for The Hair Gallery, a Milwaukee Tool, Full Financial Reviews from Prisma Financial, and a memorial lantern from Written in Stone.
Thank you to everyone that joined us. Below are a few of our pictures from the day.