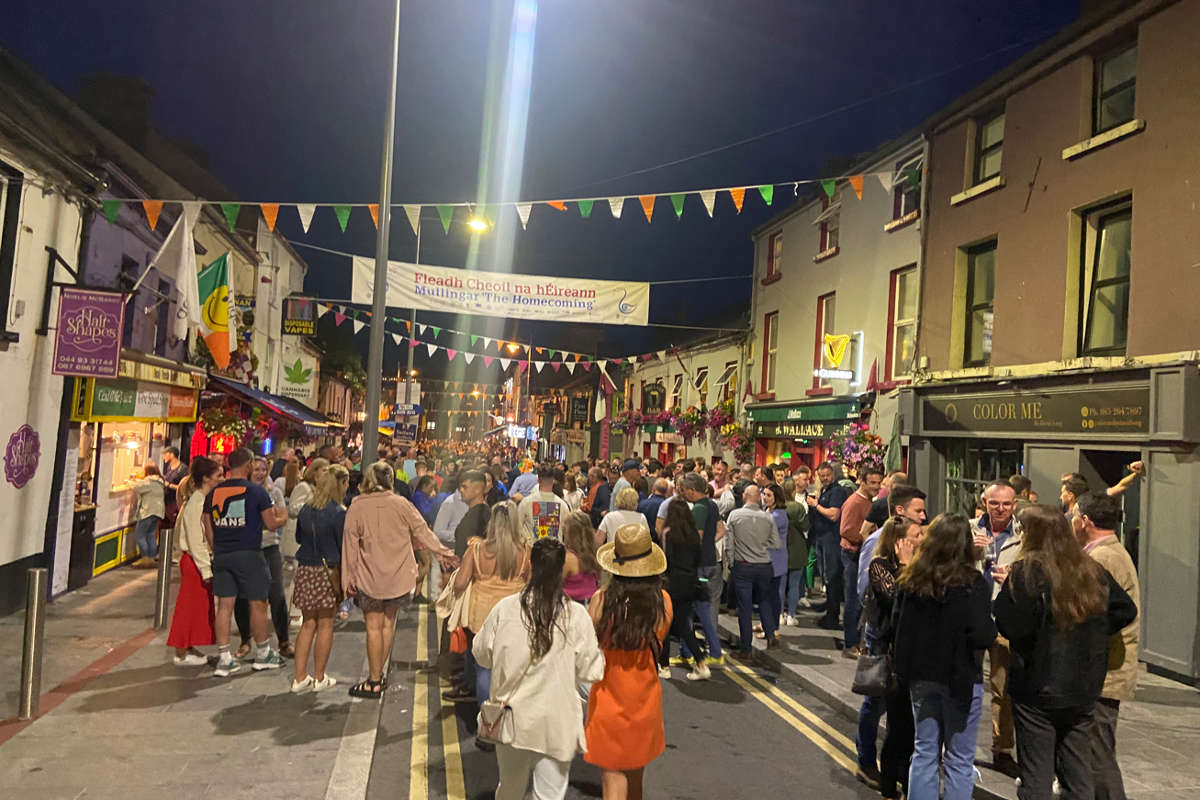 Up to 500,000 people are expected to have visited Mullingar over the week.
Thousands of people have been visiting Westmeath this week for Fleadh Cheoil na hÉireann.
After a two year absence, due the pandemic, the event returned home to Mullingar last Sunday.
President Michael D. Higgins officially opened the event.
It is expected that up to 500,000 people will attend throughout the week.
Musicians from all different countries have attended the Fleadh. Cormac Fox from Louth says he has a lot ofl pride seeing his students playing music and mixing with other musicians:
A very special performance by the Mullingar Town Band at the North Midlands Credit Union Gig Rig Fleadh Cheoil na hÉireann Mullingar 🎼👏

Posted by Enda Seery on Friday, August 5, 2022
Never been as proud to be from #Mullingar as I have been the past week. @fleadhcheoil was simply amazing, the town a natural venue for it, and all went smoothly. Here's Some Ones Sons (super band) on the Market Square yesterday. pic.twitter.com/1dOUF2Ooff

— ronan casey (@mullingar_rc) August 8, 2022