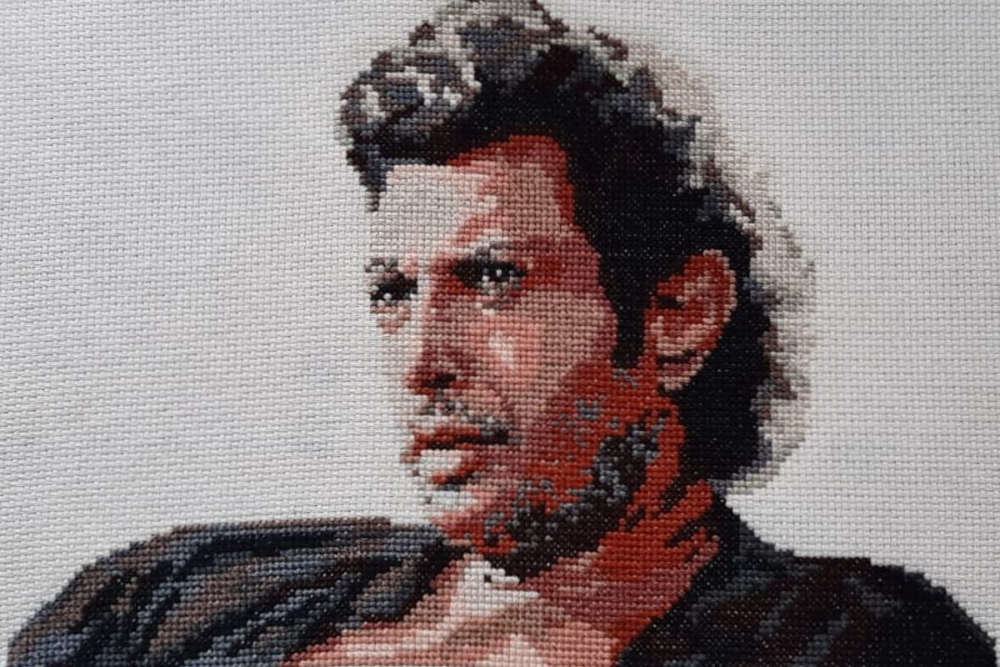 It took 6,798 stitches to complete the cross stitch.
What do you do while listening to the radio?
Drive? Work? Relax?
One Feel Good Saturday listener created a cross stitch of Jeff Goldblum, aka Ian Malcolm from Jurassic Park, over a number of weeks while tuned in from 11am.
Jade Bennett in Portarlington has been keeping presenter Peter Dunne updated with her progress every week via WhatsApp and after a number of weeks including a final count of 6798 stitches her masterpiece is finally finished.
Jade told midlands103.com about her work:
Jade has also been commissioned to do an art piece to feature at Fosest Fest in Emo this weekend from July 22nd to 24th.