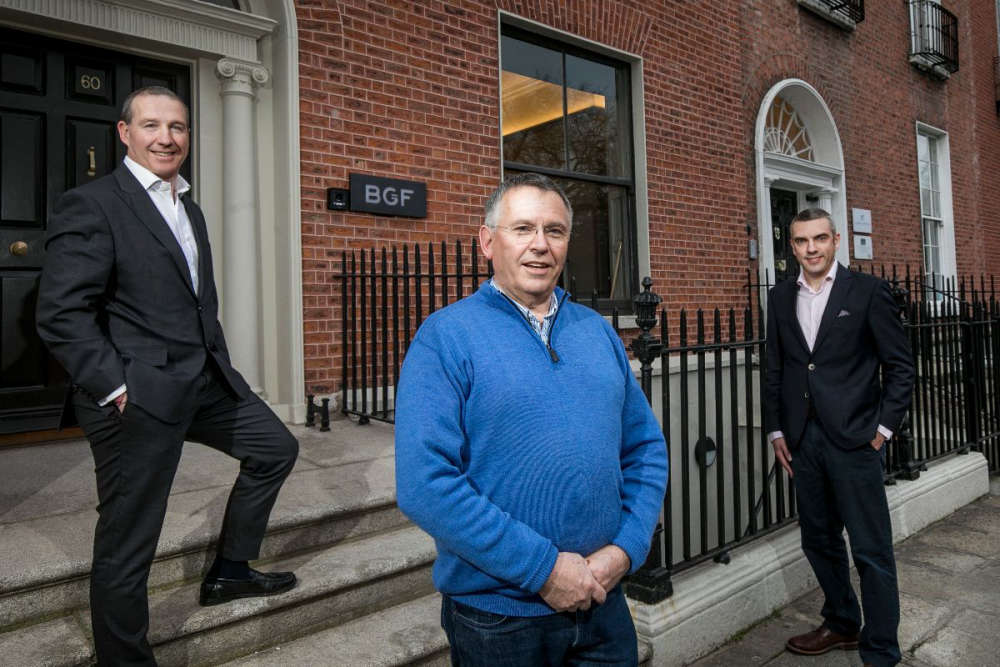 The BGF deal is subject to regulatory approval.
A Laois business is set for a €7m cash injection from a capital investment group.
Engineering company Aubren currently employs 82 people in Portlaoise, where it designs and manufactures fan technology for medical facilities.
Equity fund BGF is behind the move, which remains subject to regulatory approval.
It's the 5th investment by the group in Ireland this year and the 11th overall since being created in 2017.
Commenting on the announcement today:
Joe Higgins of BGF said;
"Aubren is an exciting business with strong management and huge potential. We are delighted to invest alongside Pat and Paul in order to help Aubrey and his team realise their potential"
Aubrey Nuzum, founder and CEO of Aubren said;
"The past ten years has been a very exciting time for Aubren. We have positioned the company exclusively into market sectors which are expected to experience very high growth. We have an industry envied technical and operations team, and now is the time, with the benefits of advice and experience to be shared with the company by Pat, Paul and the larger BGF organization, to move confidently forward and expand our operations in Portlaoise"
Paul Lynch, incoming Chairperson said;
"I am delighted to join the company as Chairperson and very much look forward to working with Aubrey and his talented management team and assist them in delivering on Aubren's potential. The business is very well positioned with some exciting growth opportunities ahead."
A statement on behalf of BGF reads:
Ireland's largest growth capital investor – has led a €7M investment round in Aubren, a Portlaoise based design and manufacturing business of air solutions for mission critical applications. The investment round is also supported by Pat Beirne and Paul Lynch who are both investing in their personal capacities. Pat Beirne is founder and managing director of plastics business Mergon. Paul Lynch is an experienced senior executive and Director. Previously, as CFO, Lynch led the IPO of Applegreen PLC and he currently serves as non-executive Director of Mincon Group plc. Lynch will serve as non-executive Chairperson of the company.
The transaction is subject to regulatory approval.
The company is a centre of excellence in mission critical air solutions – moving, cleaning, heating or cooling. The Aubren engineering team, works with client companies from across the world to develop air technologies and products which are then manufactured by Aubren in Portlaoise. Aubren focuses on the niche market of air solutions which are fundamental to the operation of critical infrastructure and facilities. The engineering team is led by Technical Director, Dr. John Tynan, and Operations Director, Raymond O'Connor.
End clients include companies in sectors such as: data centres, telecom infrastructure, medical facilities and pharma manufacturing facilities. Aubren works with many companies in these sectors to help reduce the energy consumed in their plants.
Aubren was founded in 2010 when current CEO Aubrey Nuzum, purchased the Irish subsidiary of German company ebm-papst one of the world's largest producers of fan technology, and with whom Aubren still maintains a close business relationship. Mr. Nuzum will retain the majority interest in the company and continue to lead the management team.
Aubren has drawn together an experienced Board of Directors to oversee its next stage of growth. Joining Aubrey Nuzum on the Board will be Raymond O'Connor (Operations Director), Mary Ahearne (Financial Controller), Joe Higgins (BGF), Pat Beirne and Paul Lynch as non-Executive Chairperson. Valerie McGrane, also of BGF Dublin, will join the Board as an observer.