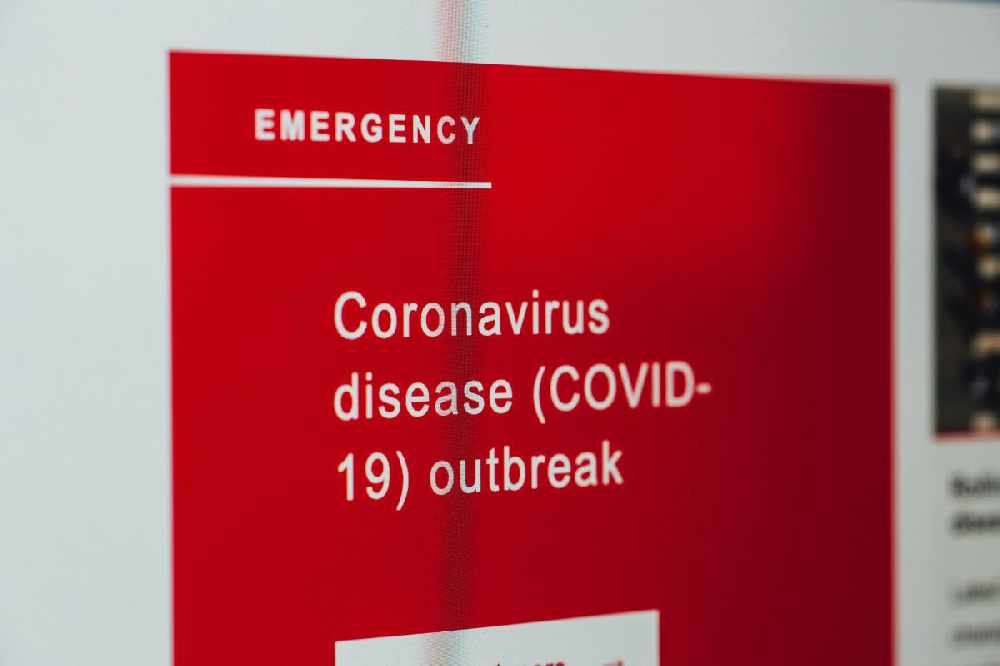 Latest news updates on Friday 15th May.
Latest Figures:
There's been seventy-nine new cases of Covid-19 in the Midlands, meaning the combined figure for the region is 1,338.
Three new confirmed cases in Westmeath, bringing the total there to 652
A further 73 cases in Offaly, where the total stands at 435.
There's been two further cases recorded in Laois, the total number with the illness there is 251.
The Health Protection Surveillance Centre has today been informed that a total of 16 people with COVID-19 have died.
There have now been a total 1,518* COVID-19 related deaths in Ireland.
As of 11am Friday 15 May the HPSC has been notified of 129 confirmed cases of COVID-19. There is now a total of 23,956 confirmed cases of COVID-19 in Ireland.
The HSE is working to identify any contacts the patients may have had to provide them with information and advice to prevent further spread.
Today's data from the HPSC, as of midnight, Wednesday 13th May (23,627 cases), reveals:
· 57% are female and 42% are male
· the median age of confirmed cases is 48 years
· 3,062 cases (13%) have been hospitalised
· Of those hospitalised, 387 cases have been admitted to ICU
· 7,427 cases are associated with healthcare workers
· Dublin has the highest number of cases at 11,557 (49% of all cases) followed by Kildare with 1,352 cases (6%) and then Cork with 1,256 cases (5%)
· Of those for whom transmission status is known: community transmission accounts for 60%, close contact accounts for 37%, travel abroad accounts for 3%
Dr. Tony Holohan, Chief Medical Officer, Department of Health, said; "Earlier today, Government announced Phase 1 of the COVID-19 Roadmap will commence from Monday 18th May.
"As we ease restrictions that were implemented in recent weeks, the core message remains the same, 'stay at home' where possible and follow public health behaviours to limit the spread; hand washing, respiratory etiquette and physical distancing.
"I urge everyone to remember how easily this virus can spread, how quickly we could lose the progress that the country has worked so hard to achieve."
Dr. Ronan Glynn, Deputy Chief Medical Officer, said; "Over a very short time period we have witnessed a whole of society effort to stop this virus in its tracks. Across Government, our health, social care and emergency services, Gardaí and Defence Forces, businesses and the non-profit sector, media and general public at large, it has been heartening to witness such collective action."
Dr Siobhan Ni Bhriain, Consultant Psychiatrist and HSE Integrated Care Lead, said: "These past weeks have been particularly difficult for those who have been cocooning from family, friends and society. Today, I hope new measures will bring some relief to this group and that they know we as a society are supporting them wherever possible, including by adopting safe behaviours in physical distancing, hand hygiene and respiratory etiquette."
Welfare payment:
Workers heading back to work next Monday are being advised to close their claim for the Pandemic Unemployment Payment on that day.

The Department of Employment Affairs and Social Protection says this will ensure they won't lose out in getting their payment for this week, which is due next Tuesday.

Those who'll be returning to work any time after Monday, are asked to close their claim for the PUP payment on the actual date that they start back at work.

It says the easiest way to close a claim for the pandemic unemployment payment is online on mywelfare.ie.
A Westmeath behavioural analyst is reminding everyone that changing habits is a marathon, not a sprint. https://t.co/k428UvbEo7

— Midlands103 (@Midlands103) May 15, 2020
Phase 1:
Phase one of the easing of Coronavirus restrictions will begin next week.

Cabinet has signed off on the move which will see construction sites, DIY and hardware stores open from Monday.

People will also be allowed to play golf or tennis and meet in groups of up to 4 people outdoors.

The government has recommended people wear face coverings on public transport and in shops.
Taoiseach Leo Varadkar has said this is the first step in getting the economy going again:
Laois Hospital Issues Appeal For Sewing Machine https://t.co/wvxXkcyzxd

— Midlands103 (@Midlands103) May 15, 2020
People over the age of 13 are being encouraged to wear face coverings in public.

However they are not mandatory.

The Health Minister Simon Harris says anyone not wearing a mask should not be criticised or judged.

Chief Medical Officer Tony Holohan says they are not to be worn as a shield:
The Health and Safety Authority will inspect businesses from Monday to ensure they are complying with the regulations.

Business Minister Heather Humphrys says they will collaborate with employers but won't be afraid to take tough action if needed:
The cabinet also agreed today that it be made mandatory for anyone entering the country to fill out where they're self isolating.

Horse racing behind closed doors will also be allowed to re-start from June the 8th.

Homewear shops cannot re-open next week, but hardware stores can.

Business Minister Heather Humphreys explains the difference:
Mater Hospital:
The Chief Medical Officer says he believes the non-reporting of some COVID cases from the Mater Hospital is likely an isolated incident.

The Dublin hospital says it met all its legal requirements after 244 positive cases from as far back as March were only reported yesterday.

The HSE has begun an investigation into what happened.

Chief Medical Officer Dr Tony Holohan says reporting has been very strong to date:
Retail:
The economy will recover in two stages according Retail Excellence Ireland.

Firstly customers will surge to re-opening businesses for some weeks.

The group is then predicting that demand will drop drastically.

CEO David Fitzsimons is calling on the government to step in with zero interest loans:
Restrictions:
Homewear stores won't be allowed to re-open as planned next week under phase one of the lifting of Coronavirus restrictions.

But golf courses and tennis courts will get the go ahead under the government's plans - due to be announced shortly.

Following this morning's cabinet meeting the country will move into phase one of the easing of restrictions next Monday

It means the likes of garden and hardware stores and farmers markets will re-open, as will garages, bike shops and opticians.

People will be allowed to play golf and tennis if it's within 5km of their homes, and small outdoor fitness classes will be allowed.

People will be allowed to meet in groups of no more than four as long as they remain socially distances.

However homewear stores won't be able to open as planned, meaning the likes of IKEA will remain shut.

While phase two is planned for the 5th of June, the government is stressing that will only happen if people continue to observe social distancing and the spread of the virus continues to decline.
Workplace Environment Set To Change As Restrictions Lift https://t.co/wwuQeCILk1

— Midlands103 (@Midlands103) May 15, 2020
Hospital:
The Mater Hospital in Dublin is being investigated after 244 cases of Covid-19 were only reported to authorities yesterday.

The Mater insists it's met all legal requirements to report infectious diseases.

These 244 cases were only reported to the Health Protection Surveillance Centre in one batch yesterday.

The Mater in Dublin has been confirmed as the hospital the cases relate to.

The HSE says it's not in a position to confirm if the hospital did or didn't report the cases - and that the mater is under review.

The Mater says it's reported all positive test results to the relevant authorities on a daily basis.

It insists the Mater has at all times provided correct and up to date information required by the HSE - and that it's working with the executive to understand why that data mightn't have been accurately captured.

The cases not reported are believed to relate to staff members - the mater says comprehensive contact tracing has been carried out on all of the more than 300 staff who've tested positive.

Earlier, the Health Minister said checks would be needed to see if the matter is criminal.

The Mater says it's met all legal requirements to report infectious diseases.
Midlands TD Criticises Conditions For Re-Enlisting Soldiers
News Home https://t.co/tdQMJpren2

— Midlands103 (@Midlands103) May 15, 2020
Internet:
Almost a third of people in Ireland say they are using the internet all the time or nearly all the time while in lockdown.
New CSO figures show 13 per cent of people ordered food or drink online in March, which is more than double the amount recorded in January.
Internet users are also ordering more cleaning products, furniture, and gardening items online.
However, the number of people buying the likes of cinema and concert tickets over the internet dropped by 16 per cent from January to March.
Westmeath Private Hospital Took No Patients Last Month https://t.co/RflFWWDdOQ

— Midlands103 (@Midlands103) May 15, 2020
Ryanair:
250 staff have lost their jobs at Ryanair offices in Dublin and three other European bases due to the Covid-19 downturn.
The company says some of the jobs include staff on fixed term contracts and probation.
At the beginning of the month Ryanair said Covid-19 could lead to the loss of up to 3-thousand staff.
Sweden:
One of the architects of Sweden's strategy to tackle coronavirus doesn't think Ireland's lockdown is a good solution.
Sweden's death toll is over 3,500, but restaurants and shops are being allowed to stay open.
Health officials there are relying on people limiting social contact, and hope much of the population will be immune if there's a second wave.
Dr Johan Giesecke former state epidemiologist for Sweden, says lockdowns aren't the right approach:
Finance Minister:
The Finance Minister says he's hopeful the government can go ahead with the first stage of easing coronavirus restrictions next week.
Phase one is due to start on Monday and would see the likes of construction sites, garden centres and DIY stores re-opening.
People would also be able to meet up outdoors in groups of four and play some sports like tennis and golf.
The cabinet is meeting this morning to discuss the advice of the National Public Health Emergency Team.
Minister Paschal Donohoe says there are encouraging signs the country could start to re-open next week:
Normal:
The majority of Irish people don't anticipate a 'return to normality' until 2021.
That's according to a new survey by the Economic and Social Research Institute, which found the public expect easing of Covid-19 restrictions to be slow.
It found over seven in 10 participants believe normality - and life without some form of social distancing - won't resume until June 2021 or later.
While the number of people who think life will return to normal before the end of 2020 is relatively low, at 28 per cent.
Head of the ESRI's Behavioural Research Unit, Pete Lunn, says the survey revealed some interesting findings:
Online shopping:
One in three Irish adults are shopping online weekly.
That's the finding from a Banking and Payments Federation survey carried out into consumer habits since the beginning of the Covid-19 pandemic.
The research shows that 31 percent of people who responded say they will continue to shop online when restrictions are lifted.
CEO of the group is Brian Hayes, he says business survival may be reliant on their online store:
R0:
The chair of the Covid-19 modelling group says the reproduction number of the disease has been below one for a number of weeks.
Currently every two people with coronavirus would infect one other.
Professor Philip Nolan says the stability is due to social distancing:
Hospital reporting:
All of the country's hospitals are to have their Covid-19 reporting systems examined urgently, after it emerged one hospital failed to report 250 confirmed cases until yesterday evening.
Some of the cases involving patients at the unnamed hospital date as far back March.
We'll know later if Phase One of the lifting of restrictions can take place on Monday, after Cabinet ministers meet to agree on the measures.
Chief Medical Officer, Dr. Tony Holohan, says hospitals are legally obliged to report cases of the virus immediately:
Latest figures:
In total, there are now 23,847 confirmed Covid-19 cases here, while the death toll has risen to 1,506.
Five new cases of covid have been recorded in the midlands.
Three new confirmed cases in Westmeath, bringing the total there to 648.
A further two cases in Offaly, where the total stands at 362.
For the second consecutive day, there's been no change recorded in Laois, the total number with the illness there is 249.