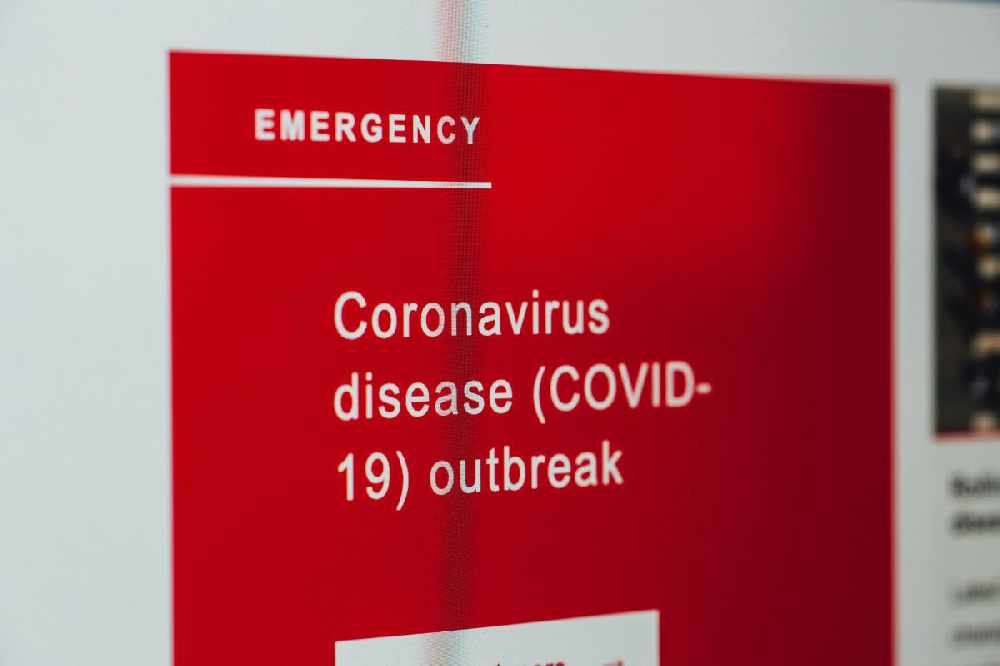 National News September 16th 2020.
Latest figures:
The Health Protection Surveillance Centre has today been informed that 3 people with COVID-19 have died.
There has now been a total of 1,788* COVID-19 related deaths in Ireland.
As of midnight Tuesday 15th September, the HPSC has been notified of 254 confirmed cases of COVID-19. There is now a total of 31,799* confirmed cases of COVID-19 in Ireland.
Of the cases notified today;
115 are men / 133 are women

65% are under 45 years of age

61% are confirmed to be associated with outbreaks or are close contacts of a confirmed case

24 cases have been identified as community transmission

136 in Dublin, 20 in Donegal, 13 in Louth, 12 in Wicklow, 9 in Waterford, 7 Carlow, 7 in Cork, 6 in Galway, 5 in Kerry, 5 in Wexford and the remaining 28 cases are located in Clare, Kildare, Kilkenny, Laois, Leitrim, Limerick, Longford, Mayo, Monaghan, Offaly, Roscommon and Westmeath.
The HSE is working to identify any contacts the patients may have had to provide them with information and advice to prevent further spread.
The COVID-19 Dashboard provides up-to-date information on the key indicators of COVID-19 in the community.
Dr. Ronan Glynn, Acting Chief Medical Officer, Department of Health, said; "The current situation has deteriorated both in Dublin and nationally over the past week. Along with Dublin we have seen particularly concerning trends in Louth, Waterford and Donegal. It is now absolutely essential that people action public health advice and act as if they or those close to them are potentially infectious."
Professor Philip Nolan, Chair of the NPHET Irish Epidemiological Modelling Advisory Group, said "The reproduction number is between 1.3 – 1.7 nationally. I am more concerned than I have been at any point since late April. Case numbers appear to be growing exponentially and are likely to double every 10 to 14 days if every one of us does not immediately act to break chains of transmission of the virus. If we do not interrupt transmission now, bring the r-number back to below 1, modelling shows that we could have 500 -1,000 cases per day by the 16th of October, 50-60% of which would be in Dublin."
Dr Colm Henry, Chief Clinical Officer, HSE, said; "There are currently 73 COVID-19 patients in hospital, 9 of these have been admitted in the past 24 hours. 14 of these patients are in ICU. We are seeing a sharp increase in rate of admissions of COVID-19 patients into our acute hospitals. We know that without a reversal of these trends, admissions can escalate rapidly to the point where our healthcare facilities will be under unsustainable pressure. It is more essential than ever that we all adhere to the basic measures which can weaken the virus in the community."
Dr. Mary Favier, COVID-19 advisor to the Irish College of General Practitioners, said: "While we have been conducting a large number of tests on children, thanks to the vigilance of parents around symptoms and contacting GP's with concerns, we have not witnessed a disproportionate rise in the number of confirmed cases in children."
*Validation of data at the HPSC has resulted in the denotification of 2 deaths. The figure of 1,788 confirmed cases reflects this.
*Validation of data at the HPSC has resulted in the denotification of 4 confirmed cases. The figure of 31,799 confirmed cases reflects this.
Maternity:
The Taoiseach has said he'll speak with the Chief Medical Officer about allowing partners to come into maternity hospitals.
Under current rules many women are having their babies without their partners present.
Hospitals are trying to stop COVID-19 from getting into an environment with vulnerable women and children.
Taoiseach Micheál Martin acknowledged it's very stressful for the families involved:
Budget:
There will be no income tax cuts or income tax hikes in Budget 2021.
The budget is also being prepared the assumption that there will be a no-trade deal Brexit at the end of the year.
The government expects to borrow between 15 and 19 billion euro to deal with the cost of COVID and Brexit next year.
Finance Minister Paschal Donohoe said the income tax regimes for most people will stay the same next year:
Today we completed our one millionth #COVID19 test. We've more plans for improvement to be put in place. A huge credit goes to all teams that are making this happen in our GPs, communities, public health, labs, contact tracers, hospitals & @AmbulanceNAS and many more. @HSELive

— Paul Reid (@paulreiddublin) September 16, 2020
Road map:
The acting Chief Medical Officer has said it's unfortunate the COVID roadmap has been published at a time when the number of cases is increasing.
It comes after it emerged NPHET recommended pubs shouldn't open unless the levels of the virus were stable over a two week period.
It's been judged by the government that those criteria apply in every county bar Dublin - and NPHET will look at moving the capital to level three restrictions tomorrow.
Speaking at the Global Ireland Summit, Acting CMO Ronan Glynn said he believes the advice from the government is clear:
Northern Ireland:
There have been 129 new cases of Covid 19 in the north in the last 24 hours.
Two deaths have been recorded.
It brings to 8,631, the total number of cases in Northern Ireland while there have been 573 Covid 19 related deaths.
Government:
Micheál Martin has accused the opposition of trying to undermine the government's advice on COVID-19.
It comes after criticism that the new regulations, particularly in Dublin, have not been explained clearly.
Sinn Féin leader Mary Lou McDonald said the government's approach has been chaotic and confusing.
But Taoiseach Micheál Martin says it's perfectly clear:
Dublin:
The rates of Covid 19 in some parts of Dublin are now up to three times the national average.
Nationally, there have been 53 cases per 100 thousand people over the last two weeks.
But it's 122 in Dublin South East, covering the likes of Ranelagh, Donnybrook, Dundrum and Sandyford.
The incidence rate is 152 in Dublin North West - which takes in Blanchardstown, Castleknock and Finglas.
Tanaiste Leo Varadkar says localised restrictions within Dublin is something the government's looked at - but it would be tricky to implement:
Offaly Junior Minister Says We Need To Avoid "One Upmanship" Regarding Dublin Restrictions https://t.co/VqamIftqn9

— Midlands103 (@Midlands103) September 16, 2020
Leaving Cert:
A Dublin student is challenging the system used to determine Leaving Cert results.
The case was before the High Court today and will be heard again next Wednesday.
The Minister for Education and the Minister for Further and Higher Education are the respondents.
Gardaí:
The number of coughing and spitting incidents aimed at Gardai remained a regular occurrence during the policing of Covid 19, according to the Policing Authority.
Its latest report on policing performance during the pandemic shows there were 192 incidents recorded since April 12th.
Meanwhile, Gardai visited over 30,000 licenced premises since the start of Operation Navigation.
60% of pubs were recorded as closed, while there have been 181 incidents related to the operation.
Nursing homes:
The Covid-19 Expert Panel on Nursing Homes says we can not allow the country to go back to a scenario that saw hundreds of elderly residents die from the virus.
It has told the covid-19 response committee that each facility is assured of a core quantity of PPE and rapid access to extra supplies in the event of a covid-19 surge.
By mid July, 985 of the 1,748 deaths reported in the Republic were recorded in nursing homes.
Professor Cillian Twomey says we have to assure we don't see numbers like this again:
Live music:
The live music and entertainment sector says it could take a decade for the industry to recover if sufficient supports from the government aren't provided.
The Event Production Industry COVID-19 Working Group is looking for 6 million euro in direct funding in its pre-Budget submission, as well as other supports such as reducing VAT on ticket sales by 5 percent.
Events such as concerts and music festivals have been cancelled since March 12th.
Shane Dunne, who runs the Indiependence festival in Cork, says if the appropriate supports aren't provided, then there could be a devastating impact:
Pubs:
The National Public Health Emergency Team advised against the re-opening of pubs until there's been two weeks of stabilisation in the trajectory of the virus.
This would apply to most counties in the country given the rising number of cases over the past two weeks.
NPHET also told the government last week the same should apply for the increase to 200 in people allowed to attend sports.
In a letter dated last Thursday acting CMO Ronan Glynn said there's no guarantee more measures will not be needed nationwide in the coming days and weeks.
He also warned Dublin is on track to see at least 300 cases of COVID a day by the end of this month.
Schools:
Almost 80 percent of parents are satisfied with the Covid-19 guidelines in place for their child's school.
And 3 in 4 say they are comfortable with their children being back in school every day, according to a survey from iReach.
However 13 percent of parents are unaware of the measures in place in their child's school - while 19 percent believe that schools will be forced to close before Halloween.
Dublin:
The Tanaiste has urged people in Dublin to cancel any non-essential journeys outside the county after a spike in Covid 19 cases.
The capital is currently at level 2 of coronavirus restrictions along with the rest of the country.
Health officials will meet tomorrow to discuss if Dublin should move to level 3.
That would involve further measures for gatherings and fewer people being allowed at funerals and weddings.
Tanaiste Leo Varadkar says people living in Dublin should stay inside the county if they can:
Finance Minister Paschal Donohoe says the government will take NPHET's advice very seriously:
Oireachtas Committee:
There are calls for NPHET and the Health Minister to appear before the Oireachtas Covid-19 Committee to answer questions about the living with COVID plan.
Speaking at the committee this morning, Sinn Fein health spokesperson, David Cullinane, says there is still a huge amount of confusion about the measures:
Green list:
Germany and Poland are expected to be added to the travel 'green list' on Monday.
The updated list will be implemented until next month, when Ireland will join the EU's traffic light system.
Passengers who travel into Ireland from a green list country do not need to restrict their movements for 14 days.
Editor of Travel Extra, Eoghan Corry, says those two countries being added is a boost:
Health Minister:
A Government Minister says the protocol for dealing with a suspected case of Covid-19 within Cabinet needs to be looked at.
The Ceann Comhairle adjourned the Dail yesterday after it emerged the Health Minister was displaying symptoms, while Ministers were told to self-isolate.
It resumed later that evening after TDs complained that there was no reason Dail business couldn't continue in their absence.
Minister Daragh O'Brien says a written explanation of what happened is to be provided:
Snake:
In the UK, a passenger who was spotted wearing a snake as a mask while travelling on a bus has been warned it is not a legitimate face covering.
The man was seen with the reptile wrapped around his mouth and neck on a bus from Swinton to Manchester on Monday.
A Transport for Greater Manchester spokesperson said that "while passengers can make their own face covering, we do not believe it extends to the use of snakeskin - especially when still attached to the snake."
Meat Plants:
The Agriculture Minister says serial testing for Covid-19 is continuing in meat processing factories across the country.
There have been 1,500 cases among staff in meat and poultry plants, with at least 28 separate outbreaks.
Last week mass testing of all staff was suspended, due to an increase in suspected cases in the community.
But Minister Charlie McConalogue insists the serial testing is now continuing:
Lockdown warming:
A leading health expert claims it will be impossible to significantly reduce the number of Covid-19 cases without a lockdown.
It's after 357 cases were confirmed in the Republic yesterday, along with three more deaths.
It was the biggest daily increase in cases since May, with 208 recorded on Monday.
Eoghan de Barra, a consultant in infectious diseases in Beaumont Hospital, is calling on the public to be vigilant:
Weddings:
A large number of weddings will be postponed again because of yesterday's roadmap, according to an industry expert.
The whole country's on level two of the plan, which caps wedding ceremonies and receptions at 50 people.
That will increase to 100 when a county moves to level one.
Ciara Crossan, the chief executive of Wedding Dates, says yesterday's news was a big blow.
Nursing Homes:
There are still 39 active clusters of Covid-19 in nursing homes, in areas of high community transmission.
The Department of Health says there's 'great concern' the rising number of cases nationally will spread to 'vulnerable residents'.
It will tell the Oireachtas coronavirus committee today that cases are currently increasing in nursing homes.
There have now been 994 Covid deaths in these facilities since the pandemic began.
Professor Emer Shelley, from the Royal College of Physicians, is calling for two measures to be taken to prevent another surge.