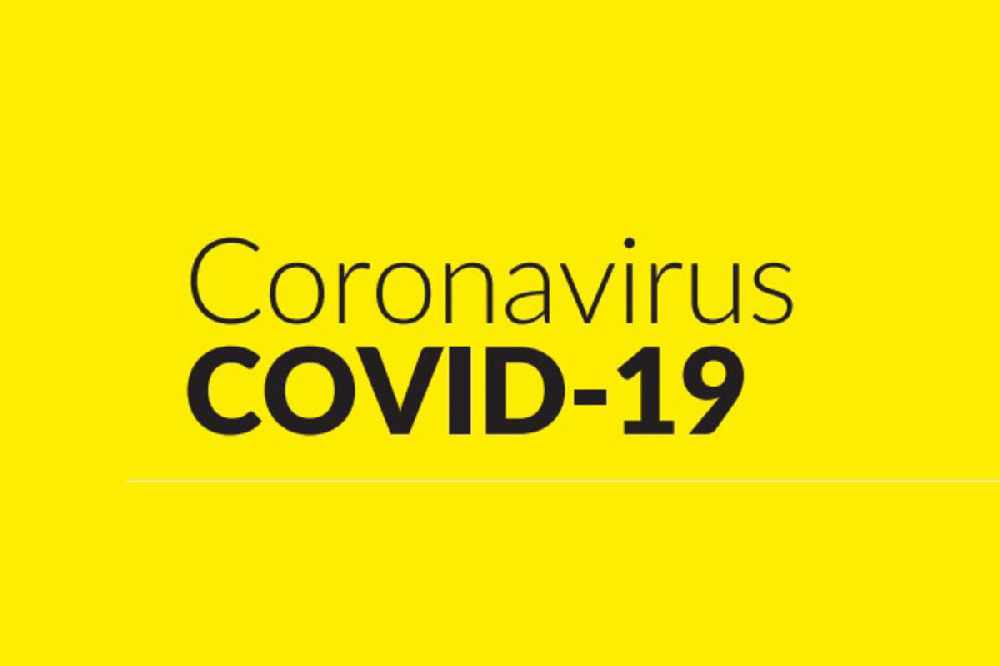 Latest news updates for Sunday 19th July 2020.
Latest figures:
There were no deaths reported to the Health Protection Surveillance Centre today.
There has now been a total of 1,753 COVID-19 related deaths in Ireland.
As of midnight Saturday 18th July, the HPSC has been notified of 10 confirmed cases of COVID-19. There is now a total of 25,760 confirmed cases of COVID-19 in Ireland.
No of the new confirmed cases are in the midlands. Offaly has had 486 people test positive for illness, while there have been 677 cases in Westmeath.
Laois has the lowest total in the region with 265 - no new cases have been confirmed in last 27 days.
The HSE is working to identify any contacts the patients may have had to provide them with information and advice to prevent further spread.
The COVID-19 Dashboard provides up-to-date information on the key indicators of COVID-19 in the community.
Dr Ronan Glynn, Acting Chief Medical Officer, Department of Health, said: "All it would take for COVID-19 to regain a foothold in our communities is complacency. As the pandemic accelerates around the world, we must remain vigilant here in Ireland. Every day, in our individual actions, we have the power to limit the spread of this virus. Our priority going forward has to be the reopening of schools and resumption of non-COVID-19 healthcare services – and every time we stay 2 metres apart, wash our hands, practice good respiratory etiquette and wear a face covering, we are working towards those shared goals together."
Green list:
The publication of a "green list" of countries for travel could lead to confusion and leave people with mixed messages.

That's according to the chair of the Coronavirus Expert Advisory Group, Cillian de Gascun.

The government is due to announce the countries tomorrow where Irish people can visit without needing to quarantine when they come back.

But the official advice will remain to avoid non-essential travel.

Cillian de Gascun says it would be better to have a single, more straightforward message:
COVID-19 deaths:
The coronavirus pandemic has claimed more than 602,000 lives worldwide according to Johns Hopkins University.

Yesterday saw the highest number of deaths recorded globally since the 10th of May, with more than seven thousand people dying from COVID-19.

The latest figures bring to 14 million 301 thousand, the number of people who have been infected since the outbreak began.
Payments:
The temporary wage subsidy scheme and pandemic unemployment payment are to be extended until early next year.

The Sunday Times reports the supports will be made available until spring of 2021 as part of the Government's July stimulus package.

It's also believed there are plans to double the restart grants for small businesses to be between 20,000 and 25,000 euro.

Neil McDonnell is Chief Executive of ISME - he says this will ensure a lot of companies don't go under:
Australia:
Face masks are to be made mandatory in Melbourne this week.

Anyone not wearing one from midnight on Wednesday could face a fine of around 120 euro.

The state of Victoria in Australia is currently in its second lockdown to stop the spead of Covid-19.

363 new cases were detected in the state yesterday.
Tourism:
Tourism in Ireland won't see a recovery until at least next year despite travel restrictions being eased tomorrow.

A "green list" is due to be published - detailing the countries people can travel here from without the need to quarantine for two weeks.

It is unlikely that the US and UK will feature - an important market for inbound tourism.

Chair of the Tourism Recovery Task Force Ruth Andrews says the list won't have a big impact on tourism recovery this summer:
Face masks:
An emergency consultant is calling out 'anti-mask activists' after being targeted for wearing a mask in public.

Dr Mick Molloy was approached yesterday in Waterford and told that wearing masks to protect against COVID-19 can have serious health risks.

These claims included decreasing oxygen levels and toxic inhalation.

The former president of the Irish Medical Organisation says he's fearful that some people may believe them:
Childcare:
Dozens of creches and daycares have gone out of business, with an industry group estimating 2,600 children have lost their places already.

The Federation of Early Childhood Providers says reduced capacity for social distancing has made many creches and daycare centres unviable.

It says it's confirmed 56 childcare services nationally have closed their doors -- and has been contacted by another 20 who aren't sure they can open up again.

The group's president Elaine Dunne says its members don't have faith in what's proposed in new state contracts they're being offered tomorrow.
Local figures:
An expert is concerned we may be seeing a second wave of coronavirus as it appears the underlying rate of covid is rising.

Two more people with COVID-19 have died and there are 21 new confirmed cases of the virus here.
Two of the new cases are in the midlands.
Offaly has had one new case - bringing the total to 486.
Westmeath has had it's first new case in eight days. 677 people have tested positive for the illness in the Lake County.
Laois has not had a case reported in 26 days and remains on 265 cases.
It comes after Friday saw 34 new people testing positive for the virus - the highest number in over a month.

DCU Professor Anthony Staines is more worried about local infections emerging here than those from travel: