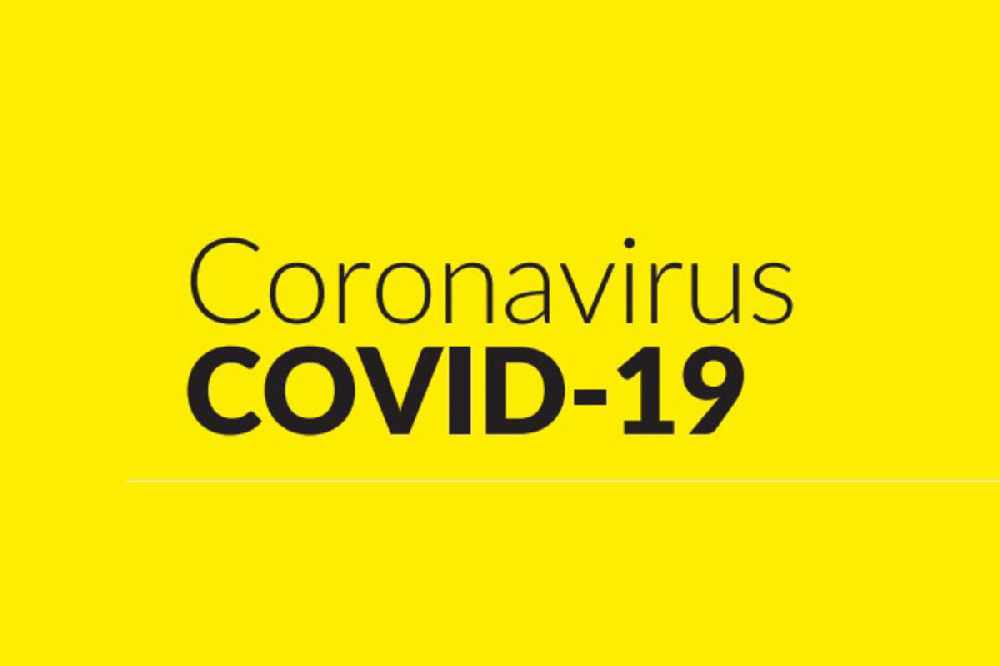 News updates for Sunday 21st March 2021.
Latest figures:
The Health Protection Surveillance Centre has today been notified of 2 additional deaths related to COVID-19.
These 2 deaths occurred in March.
There has been a total of 4,587 COVID-19 related deaths in Ireland.
As of midnight, Saturday 20th March, the HPSC has been notified of 769* confirmed cases of COVID-19. There is now a total of 230,599 confirmed cases of COVID-19 in Ireland.
Of the cases notified today:
381 are men / 378 are women
75% are under 45 years of age
The median age is 32 years old
284 in Dublin, 67 in Donegal, 47 in Offaly, 45 in Meath, 44 in Kildare, and the remaining 282 cases are spread across 20 other counties. **
As of 8am today, 360 COVID-19 patients are hospitalised, of which 82 are in ICU. 19 additional hospitalisations in the past 24 hours.
As of March 18th, 654,251 doses of COVID-19 vaccine have been administered in Ireland:
478,725 people have received their first dose
175,526 people have received their second dose
The COVID-19 Dashboard provides up-to-date information on the key indicators of COVID-19 in the community including daily data on Ireland's COVID-19 Vaccination Programme.
*Validation of data at the HPSC led to the denotification of 1 confirmed case. The figure of 230,599 reflects this.
**County data should be considered provisional as the national Computerised Infectious Disease Reporting System (CIDR) is a dynamic system and case details are continually being validated and updated.
Today's cases, 5-day moving average of new cases, 14-day incidence rate per 100,000 population and new cases in last 14 days (as of midnight 20 March 2021) (incidence rate based on Census 2016 county population)
County

Today's cases**

(to midnight 20Mar2021)

5-Day Moving Average of New Cases

14-day incidence rate per 100,000 population

(to 20Mar2021)

New Cases during last 14 days

(to 20Mar2021)

Ireland

769

587

155.3

7395

Offaly

47

26

410.5

320

Westmeath

17

10

138.6

123
Schools:
A public health expert says it's going to be difficult to keep schools open.

DCU Professor Anthony Staines thinks the latest covid 19 figures are a little disappointing, with 525 new cases and 9 more deaths.

He says the number of coronavirus cases continues to be stubbornly high and we're not making much progress driving it down.

Professor Staines says it'll be hard to lift restrictions due to current case numbers:
Vaccine:
1,100 people will get a vaccine shot today at the Helix Theatre in Dublin as the inoculation drive continues there.

It's after a marathon 12-hour push there yesterday to inject 3,000 people aged 80 and up.

Dr Ray Walley, General Practice advisor to the HSE, says not one drop will go to waste:
Protest:
There's been condemnation for an anti-mask and anti-lockdown rally in the capital yesterday afternoon.

11 people were arrested during a march from the Phoenix Park to the GPO on O'Connell Street, and others in the crowd of about 150 were handed on-the-spot fines.

A number of those detained under the emergency provisions of the Health Act were brought before a special sitting of Dublin District Court last night.

City Councillor Mannix Flynn says he's glad these protests are shrinking in size -- because they only compound the unpleasantness of lockdown:
France:
France has reported more than 35,000 new coronavirus cases in the last 24 hours.

Millions of people there are under fresh lockdowns as new variants of the virus circulate.

Meanwhile - Brazil recorded more than 79-thousand additional confirmed cases - taking their total to nearly 12-million.
Local figures:
525 more people have contracted Covid-19 in the Republic, and nine more patients have died.

Infections are continuing steadily, with the fortnightly rate above 150 per hundred thousand people for a second day.

In hospital, there are 328 people being treated for the disease, 83 of them in intensive care.

266 of the new infections are in Dublin, with 33 in Meath, 29 in Wexford, 25 in Offaly and 24 in Donegal -- with Leitrim and Kerry the only counties where no case was recorded.
There are five in Laois and less than five were reported in Westmeath.
Offaly still has the highest incidence rate in the country.