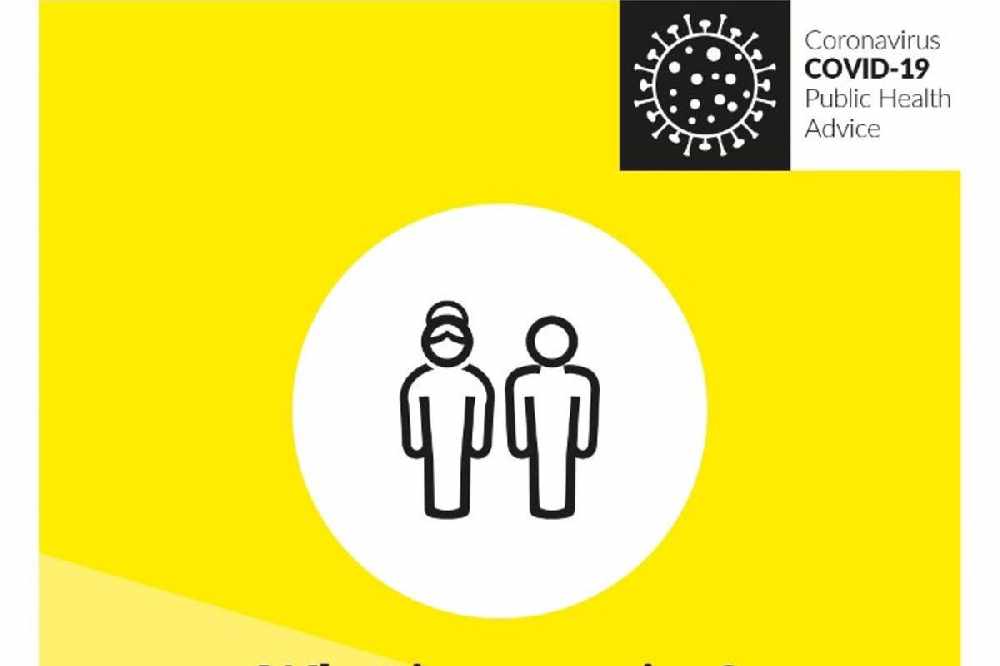 National News October 2nd 2020.
The Health Protection Surveillance Centre has today been informed that 1 person with COVID-19 has died.
There has now been a total of 1,801* COVID-19 related deaths in Ireland.
As of midnight Thursday 1st October, the HPSC has been notified of 470 confirmed cases of COVID-19.
There is now a total of 37,063** confirmed cases of COVID-19 in Ireland.
Of the cases notified today;
· 225 are men / 242 are women
· 68% are under 45 years of age
· 40% are confirmed to be associated with outbreaks or are close contacts of a confirmed case
· 68 cases have been identified as community transmission
· 198 cases are in Dublin, 61 in Cork, 36 in Donegal, 19 in Kildare, 19 in Limerick, 12 in Kerry, 11 in Galway, 11 in Meath, 10 in Roscommon, 9 in Cavan, 9 in Clare, 9 in Kilkenny, 9 in Longford, 9 in Offaly, 9 in Westmeath, 8 in Louth, 7 in Tipperary, 7 in Wexford, with the remaining 17 cases in 7 counties.
The HSE is working to identify any contacts the patients may have had to provide them with information and advice to prevent further spread.
782 cases have been confirmed in Westmeath, Offaly has had 730 people diagnosed with the illness and 464 people in Laois have tested positive. These figures were measured at midnight on Wednesday 30th September.
Halloween:
The Health Minister says he doesn't expect Halloween celebrations to be the same as in the past.
It comes as new restrictions around household and social gatherings are set to be imposed from midnight tonight.
New guidelines will limit two households coming together whether it's in private homes or other settings.
Minister Stephen Donnelly says it will probably not be a good idea for people to go house-to-house trick or treating:
House parties:
Gardai have shut down 35 student house parties and arrested five people as part of a policing plan around Freshers Week at the University of Limerick.
The statistics were revealed at a Joint Policing Committee meeting in Limerick today.
A UL spokesman said there were no reports of house parties being discovered on the UL campus.
Reporter David Raleigh has more:
White House:
The White House says the US president is in "good spirits" and "very energetic".
Donald Trump and his wife Melania are self-isolating for two weeks after he and wife Melania were told they had Covid-19.
His rival for next month's presidential election - Joe Biden - has wished him a "swift recovery".
Chief of Staff Mark Meadows has given this update on the President's health:
Meanwhile, the Taoiseach has wished Donald and Melania Trump a speedy recovery from Covid-19.
Micheál Martin says he hopes President Trump has a swift recovery:
Charities:
Irish charities are warning the collapse in fundraising for the sector is limiting their ability to deliver key health and social care services.
A new survey shows 8 in 10 charities are concerned about whether they will have sufficient funds to provide their services in 2021.
Meanwhile, almost half of organisations expect to see a 75 per cent drop in funding this year due to the Covid-19 pandemic.
Ivan Cooper, director of public policy with the Wheel, says we're already beginning to see the impact of this:
Northern Ireland:
A record 934 people have tested positive for Covid-19 in Northern Ireland in the past 24 hours.
It's over 500 more than the previous record.
On Wednesday, a then record 424 people tested positive for the virus in the North.
That led to new restrictions being announced yesterday.
Pubs, cafes, restaurants and hotels in Derry and Strabane, Co Tyrone, will all be affected.
They will only be able to be open for take-away, delivery and outdoor dining, from Monday.
But today, the situation has significantly worsened, with 934 new cases announced across the North.
2,623 people have tested positive in the past week alone - which is 20 per cent of all the North's cases.
The total number of cases now stands at 12,886.
One Covid death has also been reported today, bringing the death toll to 582.
Ryanair:
Ryanair has welcomed the outcome of the High Court case it took against the state over travel restrictions.
The airline had tried to claim the rules were unlawful - but the court found in the government's favour.
But Ryanair says the court has now confirmed there's no legal requirement to restrict your movement for 14 days after travelling from a country that's not on the green list.
It's calling on the government to immediately adopt the EU's new traffic light system, which would allow unrestricted travel between Ireland and 15 countries.
Yo-Yo Strategy:
A leading expert believes the 'yo-yo' strategy of moving counties to and from different levels of restrictions isn't the solution to living with COVID-19.
It comes as the country will stay at Level 2 restrictions for the next 3 weeks, while Dublin and Donegal will stay at level 2.
442 cases of COVID-19 were reported last night, with infections in every county in the country.
Dr Tomas Ryan from Trinity College says the R-number needs to come back below 1:
Investigation:
An investigation is under way into how results of Covid-19 tests carried out at a Longford nursing home were initially deemed positive - before re-tests of staff clarified they were negative.
Testing carried out on staff at Laurel Lodge in Longford town was questioned by the HSE after a new laboratory was used to analyse swabs.
On Tuesday, the HSE informed the nursing home there had been some positive results from Covid screening tests taken at the facility.
The staff members were re-tested and found to be negative.
Incidence Rate:
Monaghan's 14-day incidence rate of COVID-19 cases has now moved above Dublin.
Recent data up to midnight on Wednesday has Monaghan's rate at over 166, after 102 cases in the last two week.
It's still behind Donegal where the incidence is more than 218.
It comes as new restrictions on households gatherings are set to come into place from midnight tonight.
However, Dr Tomas Ryan from Trinity College believes the strategy at the moment isn't the right one:
More Factors:
There are calls for public health officials to consider more factors when deciding on covid-19 restrictions.
Visitors to your home are now limited to six people from one household, following a recommendation by the National Public Health Emergency team.
Tánaiste Leo Varadkar has questioned if Ireland is using the right criteria in making decisions around restrictions and lockdowns.
Infectious diseases Professor Sam McConkey says daily Covid-19 case numbers shouldn't be the only factor considered:
Flights:
Ryanair say the Government should try to save jobs and follow the EU travel guidelines.
The company says it will close its bases in Shannon and Cork for the winter, with the majority of flights from there going to the UK.
The airline say the Government should adopt the EU travel system which would include Britain by the 13th of October.
CEO of Ryanair Eddie Wilson has explained it is up to Minister to save jobs:
50:50 Chance:
There's a 50-50 chance a safe and effective Covid-19 will be found in the spring.
That's according to new analysis launched today by a team led by an Irish economist at the international think-tank, the Center for Global Development.
They say scientists are on track to set a new record for the development of a new human vaccine because of the scale and resources being pumped in.
Anthony McDonnell, who's originally from Co Galway, is leading the research team, and says their model is giving very positive signals for the new year.
Healthcare Workers:
233 healthcare workers have tested positive for Covid-19 in the space of two weeks.
Over half of them live in Dublin and nearly 82 per cent are women.
The Health Protection Surveillance Centre says the positive tests were detected in the final two weeks of September.
9,225 healthcare workers have now tested positive for the virus - which is over a quarter of the country's cases.
UK Fines:
In the UK, tougher fines have been introduced for anyone who fails to self-isolate when returning from countries not on the state's safe list.
The penalty has increased to a maximum of around 11,000 pounds.
Turkey, Poland and three Caribbean islands are the latest places to be removed from the travel-corridor.
Mehmet, who owns a cruise boat in the Turkish resort of Dalyan, says it's devastating news.
Vaccine:
It's far more likely than not we'll have a Covid-19 vaccine approved by regulators before the end of next year.
Researchers say the chances of having a vaccine ready for mass production will rise to 50-50 by next April, and will be at 85 per cent by December 2021.
Economist Anthony McDonnell, originally from Galway, led the research team at the Center for Global Development.
He says the resources being pumped into vaccine development now are completely unprecedented.
Policing Restrictions:
The Garda watchdog has received almost 230 complaints linked to Covid-19, or policing of the restrictions.
Almost 40 per cent were in relation to roads policing.
The government first announced a set of restrictions limiting people's movement on March 27th.
The gardai have had a big role in policing the measures.
New figures, released under the Freedom of Information Act, show 228 complaints have been made about the gardai in which Covid-19 was mentioned as a factor.
The complaints have been sent to the Garda Siochana Ombudsman Commission.
90 of them have relate to roads policing, and 22 to public order, and 14 are about arrests.
20 of the complaints relate to Dublin North, while there were 16 in Donegal and nine are in Sligo/Leitrim.
NPHET:
Visits to homes will be restricted to six people from one household nationally to stop the spread of Covid-19.
The National Public Health Emergency team has made the recommendation which has been accepted by Government.
It comes after four more people with the virus lost their lives while 442 tested positive.
Dr Nuala O'Connor, lead advisor on Covid-19 at the Irish College of GPs, says we can expect far more pressure on our hospitals in the weeks ahead:
Positive Result:
Donald Trump has tested positive for coronavirus.
The US President's tweeted that his wife Melania also has been infected, and they will self-isolate immediately.
It comes after White House adviser Hope Hicks recently tested positive.
Speaking to Fox News before he found out, Donald Trump said that they had been working closely together: